RSA Screens: The Taxing Question of Land

Tuesday, September 3, 2013 from 6:00 PM to 7:15 PM (BST)
Event Details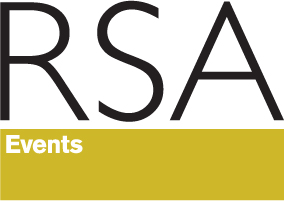 RSA Screens:
The Taxing Question
of Land
Tuesday 3 September 2013
6.00pm - 7.15pm
8 John Adam Street, London, WC2N 6EZ
Complex tax systems allow for avoidance, evasion and expensive administration costs to both the public and private purse. At the recent G8 summit, the UK placed tax compliance as one of the most important issues facing the world today.
Our fiscal system is in need of serious and sincere reform and revision. The UK borrows a third of its annual budget and the revenue raised for the remaining two thirds is secured from taxes on our economy, all while expecting growth in this area.
At this launch of his new film, producer and director Yoni Smith will show how land value tax, or LVT, offers a best of both worlds approach, generating government revenue without taxing economic growth. In the backdrop of international financial crisis, many feel that LVT is an idea whose time has come.
We bring together an expert panel with Yoni Smith to explore whether a shift to a levy on land value can help to address housing, transport and other infrastructural need as well as wider issues of responsibility and justice.
Panel to include:
Rt Hon Dr Vince Cable MP, Secretary of State for Business, Innovation and Skills and President, Lib Dems ALTER (Action for Land Taxation and Economic Reform); Molly Scott Cato, Professor of Strategy and Sustainability at the University of Roehampton Business School  and speaker on finance for the Green Party and Yoni Smith, producer and director, The Taxing Question of Land and John Christensen, director, Tax Justice Network.

Chaired by Matthew Taylor, RSA chief executive
When & Where

The RSA
8 John Adam St
WC2N 6EZ London
United Kingdom


Tuesday, September 3, 2013 from 6:00 PM to 7:15 PM (BST)
Add to my calendar
Organizer
RSA Events
For more than 200 years, the RSA has provided platforms for leading public thinkers. That tradition lives on in our free events programme.
Missed an event that you were interested in? Don't worry you can listen to the podcast or watch the video.
What can I expect when I attend your events?

Our events typically last between one hour and one hour fifteen minutes, the speaker or speakers will present for the first half of the event before we open the debate up to you in the audience. You are welcome to ask a question or make a comment but please try to be concise and to the point so other members of the audience can get involved in the discussion too.

All of our events are audio and video recorded and are made available on our website to watch and listen to again. Please be aware that by attending our events you may be visible in the audience in photos or in the video of the event, and if you ask any questions these are likely to feature in our podcasts.
Your Privacy
The information you provide when registering for an event will be retained by the RSA and will be used to record attendance at the event.  The RSA may occasionally contact you regarding future events or other RSA work that might be of interest to you.  If you would prefer not to receive correspondence from the RSA then please email rsa.events@rsa.org.uk to let us know.
RSA Screens: The Taxing Question of Land