About this Event
RSA US August Virtual Salon
Leveling Up and Out: Women Using Creativity Leaps
Hosted by RSA Gender Equity Thematic Network
Please be advised that the start time of this event has changed to 11am PDT / 2pm EDT / 7pm BST.
Is creativity misunderstood? Natalie Nixon, FRSA, has recently written The Creativity Leap which explores why toggling between wonder and rigor is an essential competency now in this 4th industrial revolution and within the context of the Future of Work ethos.
Natalie will be joining a panel with two other women that are spanning boundaries through their creativity leaps. With their experiences to ground us, we will engage with these questions:
Why do creativity leaps matter?
What do inquiry, intuition, and improvisation have to do with creativity in our work?
What role does community play in creativity?
Hosted by Octavia Goredema, FRSA on behalf of the RSA's Gender Equity Thematic Network, the panel will include the following speakers:
Maha AlEmam | Managing Director Digital Products, Apple Worldwide
Natalie Nixon, FRSA | Creativity Strategist and President of Figure 8 Thinking
Loren Segan | Screenwriter, Playwright and Director
Sarah Brooks, FRSA will moderate the discussion. She is a Design Executive at IBM, leading an effort to improve product excellence across the company.
This event is taking place on Thursday, August 20th 2020 between:
11am - Noon PDT
2 - 3pm EDT
7 - 8pm BST
RSA US Virtual Salons occur on the third Thursday of each month; they aim to create open dialogue and a space for RSA US Fellows to connect across geography over the issues of our times. Join a Salon to get to know other RSA US Fellows and our interests, passions, and perspectives. Salons are supported through the moderation of a volunteer to ensure that a diversity of voices are heard. We invite all Fellows to join this discussion to deepen the ways we can connect with each other across the country!
To access the log-in details to join this free event, please register in advance. Zoom information will be shared 48 hours, 2 hours, and 10 minutes prior to the event start time.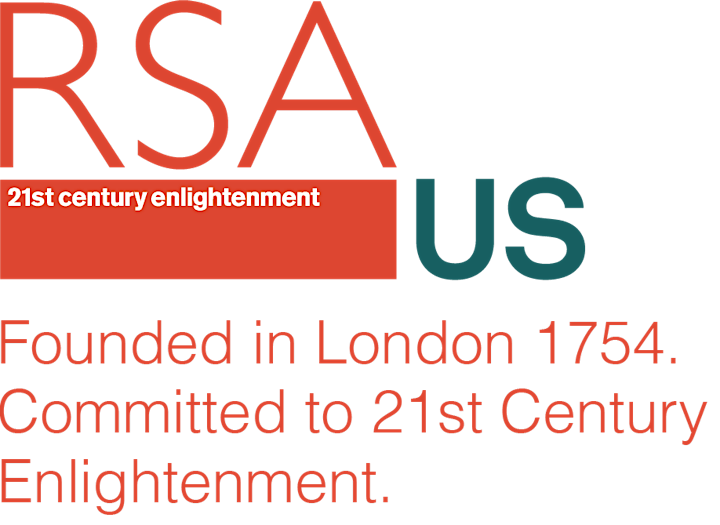 Taking Part in RSA Online Events
For our interactive online events, the RSA uses the platform Zoom. We have found it simple for participants to use while also providing the necessary functionality for an engaging online event.
To participate in the event, you will need to register for a ticket to receive the bespoke link to join. You will be sent detailed instructions via email closer to the event. Attendees will need to register for a free Zoom account and download their software. To understand more about how Zoom uses your data, please read their Privacy Policy in advance.
While we record many of our online events, this event will not be recorded. However, by attending this online event you accept that you will be joining a video based call as a participant.
If you have any questions, or to let us know of any access requirements or reasonable adjustments you require, please email: networks@rsa.org.uk and/or robert.diggs@thersa.org.