Description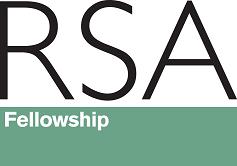 RSA US Meetup: Washington DC

Friday, 7 October 2016, 18:00 - 20:30
1614 Foxall Road NW, Washington DC, 20007

(Metrobus D6 stop is directly in front of the home)
Join us at this RSA Fellows' event, hosted by C Braxton Moncure FRSA and his wife Debbie.
Come join Fellows of The RSA for a casual get together of cocktails and great conversation. This is a great opportunity to meet visiting RSA Director of Public Services and Communities, Charlotte Alldritt, to network with other Fellows of the RSA based in the DC area, hear about the exciting RSA projects and enjoy a lovely evening.
There will be Cocktails and Hors d 'Oeuvres so please do book your place at the top of this page so we know to expect you.
Please bring along any persons who you would like propose as a potential RSA Fellow.
We look forward to seeing you there. 
Any questions, please email USEnquiries@thersa.org
 
The RSA Fellowship is a network of people who support the RSA's mission to enrich society through ideas and action. By participating in this event, you agree to the sharing of your name and organisation with other delegates so that they can contact you through MyRSA, our online platform: please follow the link to edit your profile and contact preferences. Your registration details will be displayed on this Eventbrite page as: forename, initial and organisation. If you do not wish your name and organisation to be shared, please contact: networks@rsa.org.uk.