Description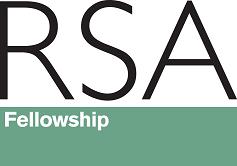 Join us for this event where you can meet and watch RSA talks together and discuss the ideas and concepts raised. We call this "social watching."
For our first evening, we'll watch four short video presentations on the theme of creativity over a relaxed drink. We'll then have 45 minutes of facilitated discussion on the issues raised.
You can read more on our website about the four videos;
Book your place now at the top of this page. Tickets are free and refreshments will be provided.
If you have any questions, please contact Lou Matter: lou.matter@rsa.org.uk
Is there a topic and talk you care about? Please contact us to propose one. Check out the full catalogue of talks online.