RSE Enterprise Fellowship Application Preparation Workshop
Description
Open to University Students, Staff and Recent Graduates
The RSE Enterprise Fellowship is a prestigious programme that provides 12 months salary and training to start your business hosted and supported by one of Scotland's universities. This workshop will take applicants through the application form, picking out key aspects they need to address in each section. The session will highlight some of the key fundamental principles of successful commercialisation, ranging from the distinction between 'features and benefits' to the importance of intellection property protection. It will include advice on how to communicate your technology clearly to non-specialists.The workshop will then discuss an effective structure of the presentation that short-listed candidates have to give, including advice on how to answer some FAQ's.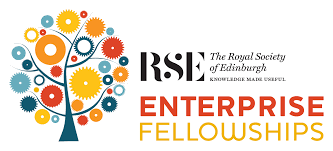 The session will be presented by Dr Tony Aldhous of KKI Associates Ltd, who as an organisation have a cumulative experience of 40 years in technology transfer, including some 250 individual spin-out projects across a range of technologies. Anne Fraser from RSE will also deliver an introduction to the programme and be on-hand to answer any questions.

University of Dundee Entrepreneurship Week 2018 is being held to coincide with Dundee Business Week supporting businesses, enterprise and entrepreneurship across the city.
#ThinkAskAct