Description
The Second Ticket Wave for the 2015 European Road to BlizzCon will go live on September 10 at 18:00 CEST!
---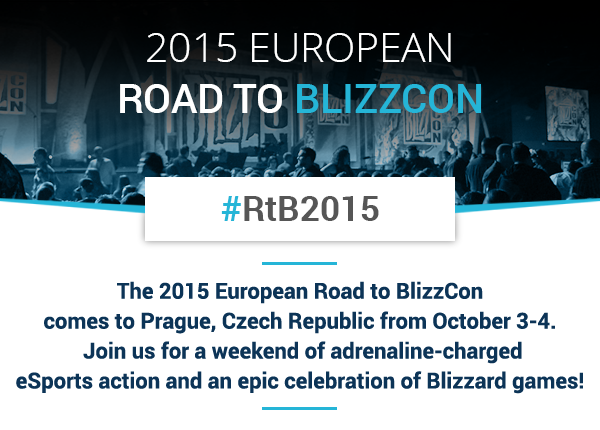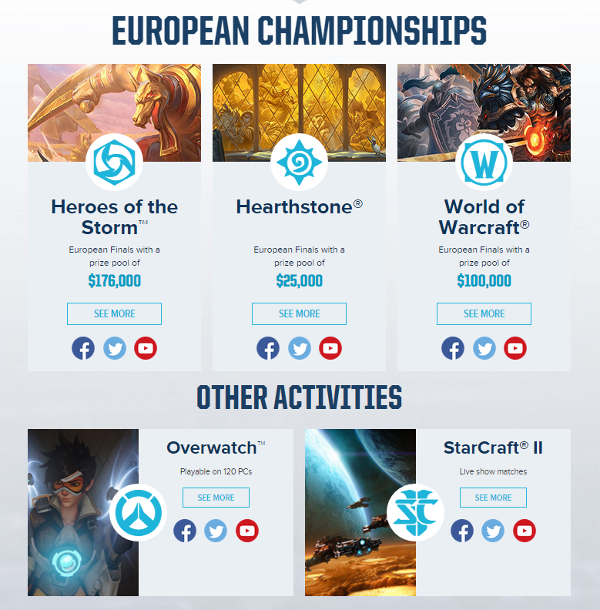 Tickets

This is the third wave of tickets to the event, with no additional waves to follow. The tickets in this third wave are free, and each comes with digital rewards for those who attend the event (see below). Please note that the free ticket will not guarantee access to the event if the venue is at maximum capacity.
For guaranteed access to the event, paid Early Access tickets are available here. These tickets will also come with additional rewards. More information to be found on the Early Access ticket website.
Rewards
Everyone who attends the event will receive unique digital rewards! You will be prompted to provide your Battle.net e-mail address when you register for a ticket (details at the bottom). Your attendance will be verified once you're inside the O2 Arena for the event, and the below rewards will later be unlocked for your Battle.net account.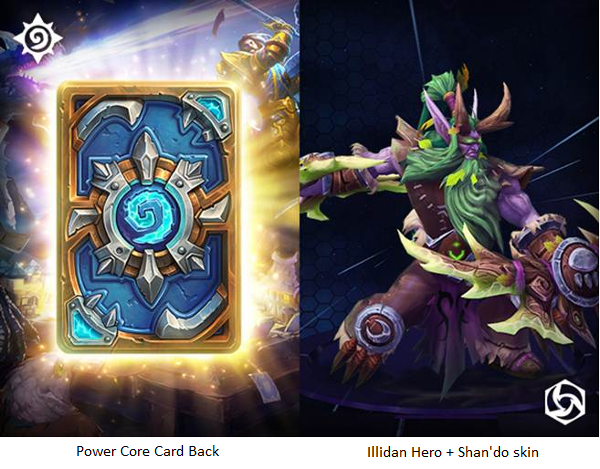 ---
Activities
The event will take place throughout the weekend, with the conclusion of three European Championship tournaments. We'll have dedicated stages for Heroes of the Storm, World of Warcraft, and Hearthstone, and a combined prize pool of more than $300,000 USD up for grabs!
You'll also have the chance to play Overwatch on one of 120 PCs, and witness StarCraft II: Legacy of the Void show matches.
There will be plenty of fun activities throughout both days, including a community corner, signing sessions, chances to win awesome prizes, meet & greets with players, cosplay, and much more.
FAQ
Q: Can I buy more than one ticket?
A: You can only purchase one ticket per person, which means per Eventbrite account and Battle.net account. (Exception Early Access tickets)
Q: If I already own a free ticket, can I still get a paid Early Access ticket?
A: Yes.
Q: Will I receive the rewards if I have a ticket but am not able to attend the event?
A: No, you have to check-in onsite to receive the digital rewards.
Q: Will I have to line up to get in?
A: Early Access tickets will guarantee access to the venue, but those with free tickets may have to wait in line for the chance to get in. But don't worry; we'll have entertainment for you to make your wait more fun.
Q: If I leave the venue will I be able to get in again?
A: Yes, but you may have to wait in line again, unless you have an Early Access ticket.
Q: Will there be food and drinks at the venue?
A: Yes, both will be available for purchase!
Battle.net e-mail address
In order to claim your digital rewards, be sure to enter your correct Battle.net e-mail address when registering for a ticket. You won't be able to change it later.
Your Battle.net e-mail address is the one you use to log into your Battle.net account.