Sales Have Ended
Registrations are closed
https://offers.afteroffers.com/show_offers/445-AsrcT4w-1
Sales Have Ended
Registrations are closed
https://offers.afteroffers.com/show_offers/445-AsrcT4w-1
Description
The RTCT Live! Show Sponsored by Markets.com is your one-stop shop to learn how to trade the markets. Featuring over 30 expert traders delivering seminars and workshop this is your opportunity to discover the exciting world of short term trading in the stock markets, forex markets, commodity markets and other traded assets!
** Meet Ex Arsenal Football Legend Ray Palour at the Show **
By attending the event, you'll connect with other like-minded traders, meet the service providers offering the newest products, and learn ways to improve your trading returns. Come and meet the UK's greatest traders in person and listen to information-packed talks which will leave you full of ideas, inspiration, and knowledge to tackle financial markets!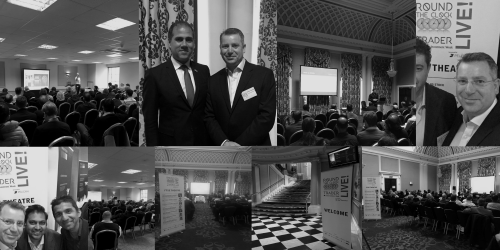 Confirmed speaker RTCT Live! Show 23rd March 2019
Neil Wilson, Chief Market Strategist, Markets.com
Frazer Campbell, Head of Client Experience, Markets.com
Alex Ong, alex-ong.com
Tom Barker, Round the Clock Trader
Ken Stanion, Round the Clock Trader
Andrew Lumsden-Groom, Round the Clock Trader
Luke Connolly, Round the Clock Trader
Simon Campbell, Round the Clock Trader
Zaheer Anwari, Sublime Trading
Ian Foster, Beawinningtrader.com
Gavin Holmes, TradeGuider
Jay Lakhani, Bindal FX
David Paul, VectorVest UK
Martin Walker, Forex Trading London
Alpesh Patel, AlpeshPatel.com
Pablo Ortiz, The FX Method
Mike Hamilton, Trade the Easy Way
Ed Matts, Matrix Trade
Adam Harris, Full Time Swing Trader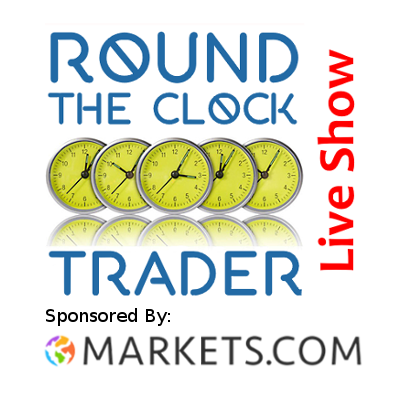 Agenda - Choose the free seminars you will attend on the day (included with your ticket)
FTSE Theatre
An Introduction to Trader's Psychology - Luke Connolly, RTCT Elite Club
2019 Macro Outlook for FX, Commodities & Global Equity Markets - Neil Wilson, Chief Market Strategist, Markets.com
How to Make More Money Trading - Alpesh Patel, CEO Praefinium Partners Asset Management
How to trade Wyckoff/VSA "Tick Volume" charts at support and resistance - Gavin Holmes, TradeGuider
Traders Question Time – "Beyond Brexit Trading Opportunities and Threats" - Neil Wilson (Chair), Alpesh Patel, David Paul, VectorVest UK, Andrew Lumsden - Groom - Round the Clock Trader, Ed Matts - MatrixTrade
Learn How to Trade Daily and Earn Daily Scalp Trading - Mike Hamilton, Trade the Easy Way
2019 Macro Outlook - Stocks & Sectors to Watch for Growth - Neil Wilson, Chief Market Strategist, Markets.com
Become a Better Trader with RTCT Elite Club - Simon Campbell, RTCT Elite Club
S&P Theatre
A 1 Bar Reversal Pattern for 3X More Profits, Rishi Patel, Master the Markets
A Price Action System That Works in Every Market and Every Time Frame - Ian Foster, Beawinningtrader.com
3 Essential Trading Patterns that Every Trader Needs to Know and How to Spot Them - Frazer Campbell, Head of Client Expererience, Markets.com
How to Keep your Trading Simple & Effective (K.I.S.S) - George Hallmey, Tradersclass.net
Trend Reversals: How To Spot and How To Trade - Rob Colville - CEO, The Lazy Trader
The Key Rules of Risk Management that Will Limit Your Trading Losses and Maximise Profits - Frazer Campbell, Head of Client Expererience, Markets.com
Using anchor charts to assess support and resistance levels - Tom Baker, RTCT Elite Club
Trading the Sports Markets - Alex Ong, alex-ong.com
DAX Theatre
Trading Common Patterns for Profits Part 1 - Martin Walker, Forex Trading London
Learn How to Trade Daily and Earn Daily Scalp Trading - Mike Hamilton, Trade the Easy Way
Quickly identify the best stocks to boost your returns - David Paul, MD VectorVest UK
Using Heikin-Ashi Candlesticks for Trend Trading - Luke Connolly, RTCT Elite Club
Learn To Trade A Low-Risk Trend Strategy In Just 20 Minutes A Day - Zaheer Anwari, Sublime Trading
How to trade Wyckoff/VSA "Tick Volume" charts at support and resistance - Gavin Holmes, TradeGuider
What is the Reward Risk Ratio and Why You Need to Understand it! - Pablo Ortiz, The FX Method
High Profit Turning Points for Swing Trading, Thiru Nagappan, Master the Markets
NIKKEI Theatre
Harnessing EMA's, Support and resistance levels - Ken Stanion - RTCT Elite Club
Trading Mastery A Child's Play - Jay Lakhani, Bindal FX
How to turn Sentiment into Money - Ed Matts, MatrixTrade
Trading Price action for consistent income, Thiru Nagappan, Master the Markets
How to Make Money in Gold, Oil and Other Commodities in 2019 - Ian Foster, Beawinningtrader.com
Creating a Successful Trader Minsdet - Jay Lakhani, Bindal FX
Trading Common Patterns for Profits Part 2 - Martin Walker, Forex Trading London
A Swing Trading Strategy That Works - George Hallmey, Tradersclass.net
Manage your portfolio and build wealth in just a few minutes a day - David Paul, MD VectorVest UK
Floor Plan: