Description
Plastic Free St Albans (as part of their 'Don't Let Go' campaign), together with Sustainable St Albans, presents Rubber Jellyfish – a documentary about the impact of balloons on the environment.

What to expect:
Come along to the Inn on the Park to see the only local screening of Rubber Jellyfish (80 mins), followed by a lively discussion about the "Don't Let's Go!" campaign and what we can all to do tackle single-use plastics .
At the end, there will be quick updates from Plastic Free St Albans and Sustainable St Albans on their wider work, including the upcoming St Albans Sustainability Festival (11th May - 1st June).
Tickets are £6 (£2 concessions).
Why not make an evening of it and eat at the Inn on the Park? Drinks, snacks and food are available before and during the film, from 6:30pm onwards. Film starts promptly at 7:30pm.
Evening ends by 9:30pm.
---
With many thanks to the Inn on the Park for hosting the evening, as part of their commitment to reduce waste and single-use plastics at the cafe (for more info on this - see below).
---
About the Film:
We all know that throwing rubbish on the ground is littering, so why is letting a balloon float away seen as something different? Rubber Jellyfish is a feature-length documentary that explores the effects of helium balloons on the environment, wildlife and human beings.
Mum-to-be Carly Wilson sets out on a personal journey to meet key players on all sides in the fight to ban balloons and exposes the confronting truth behind our favourite party product.
As she travels around Australia seeking to understand the science and various points of view, Carly discovers a range of issues, from the heart-breaking impact on sea turtles to the potentially deadly effect of helium on children. Her journey takes her from littered beaches to the capital, as she speaks to activists, businesses, and politicians to find out why the balloon problem is being ignored and if something can be done.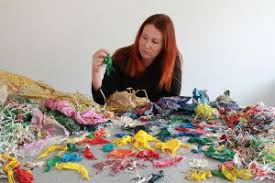 ---


About the "Don't Let Go!" Campaign and Petition
Plastic Free St Albans' new Don't Let Go! campaign is inspired by the Marine Conservation Society, and seeks to prevent local balloon releases, and to discourage the use of balloons by businesses as promotional materials.
Why do we want to stop this?
When you let a balloon go, you're littering upwards. Why is this acceptable, when most of us wouldn't dream of dropping litter on the ground?
Latex balloons are often marketed as biodegradable, but in practice take many years to break down. They also often have plastic ribbons attached to them, which do not biodegrade.
Balloons and their ribbons are very frequently found as river and beach litter, where they kill wildlife. Sea creatures and birds mistake them for jellyfish, blocking their intestines, and animals get entangled in the ribbons.
It's also a waste of helium, a finite resource needed for medical purposes.
Are we just out to spoil your fun?
No! By all means use balloons for parties, but please make sure you hold onto them, and dispose of them correctly. This campaign is focussed on preventing mass littering events, not spoiling 6 year olds' birthdays.
If you do however want to stop using balloons completely, there are lots of lovely, creative alternatives available. Check out the

Balloons Blow website

for ideas.
We need your help!
Sign our

petition

to Herts County Council, to ban balloon releases on their land. In line with the

MCS Don't Let Go! campaign

, we have included sky lanterns too, because they also pose a threat to animals through ingestion and entanglement, and the additional hazard of fire.
---
Below, you can see what the Inn on the Park have done to reduce plastic and waste.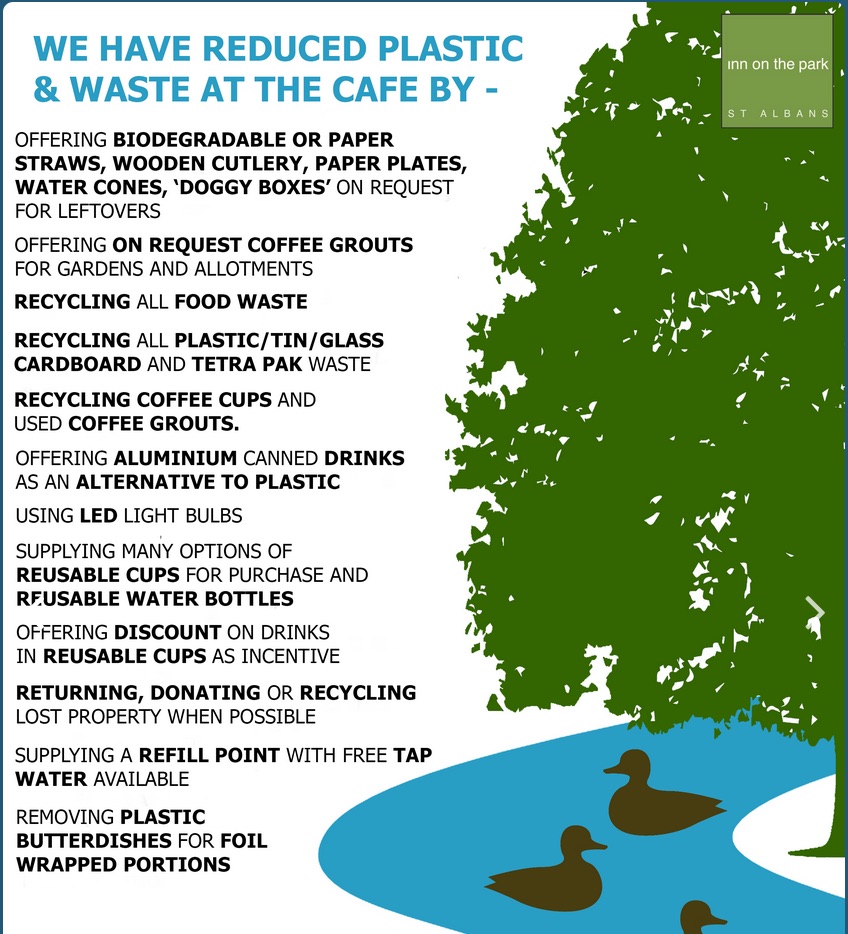 Organiser of Rubber Jellyfish film & discussion
Sustainable St Albans is a charity (no. 1173118) set up by a group of ordinary people across St Albans, Harpenden and the villages.
Together we find positive and creative ways to act locally to raise awareness and address the challenges of climate change, live more sustainably and move towards a low-carbon economy. We are a member of the UK-wide 

Transition Network
.