Rudolph Valentino – The Tango was the Step to Stardom
The world was dancing. Paris had succumbed to the mad rhythm of the Argentine tango. – The Four Horsemen of the Apocalypse (1921)
About this event
The boy christened Rodolfo Pietro Filibert Raphael Guglielmi is better known today by his screen name, Rudolph Valentino. Using this name, he became one of the most popular stars of the silent era. Valentino shot to fame as Julio Desnoyers in the epic anti-war film The Four Horsemen of the Apocalypse (1921) under the direction of Rex Ingram and tutelage of scenarist June Mathis. His fame became stratospheric with his casting in the film of E.M. Hull's popular and salacious novel The Sheik (1921).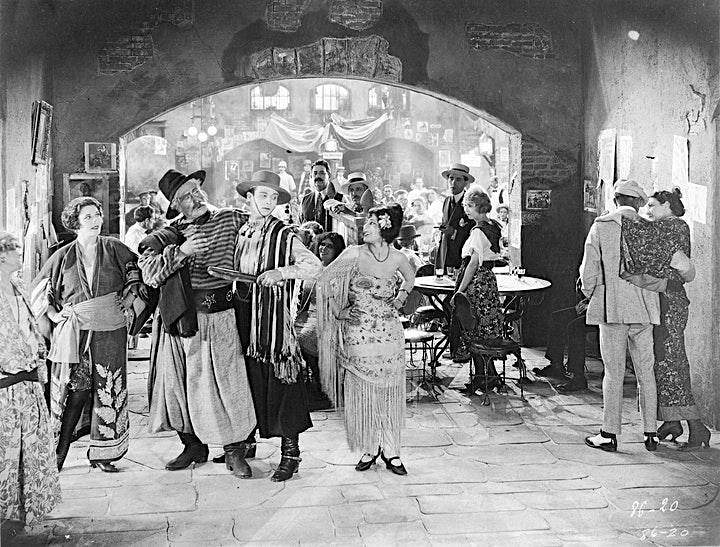 The Four Horsemen of the Apocalypse was not his first film, nor was the tango his first dance. Upon arrival in America in 1913, he worked at odd jobs and as a landscape gardener (a role for which he was trained) until he found his modest fortune as a taxi dancer in Manhattan. It was in New York he had his first taste of fame partnering Bonnie Glass, replacing Clifton Webb as her partner. He also dipped his toes into film as an extra in a Jack Pickford film Seventeen (1916) and in Irene Castle's serial film Patria (1916).
It was not until scandal dogged him in New York that he fled west touring in a production of The Masked Model. For him the tour stopped abruptly in San Francisco. He tried to work and live a life outside of show business by selling bonds for which he was an abject failure. He reverted to dancing and cultivated society friends at various clubs. Soon, made his way south to Los Angeles with little more than a dream. Whether it was to grow oranges or make films, young Rodolfo was determined to make his mark.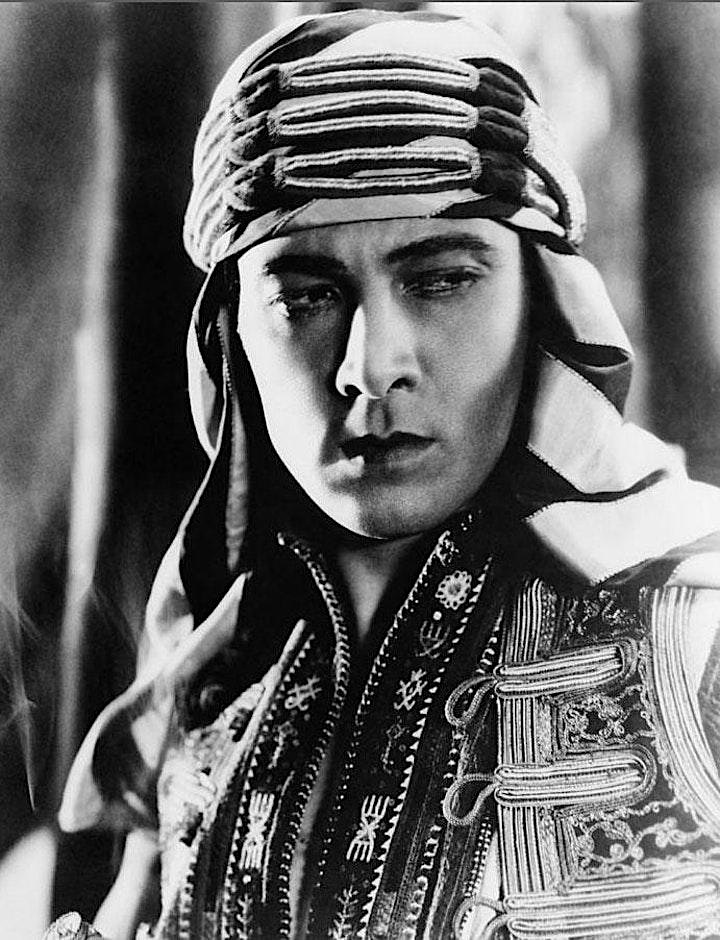 In this presentation we will take the journey with Valentino from his arrival in New York in 1913 to the release of The Four Horsemen of the Apocalypse and his rise to superstardom to his untimely death at 31 and the circus-like nightmare of his very public funeral.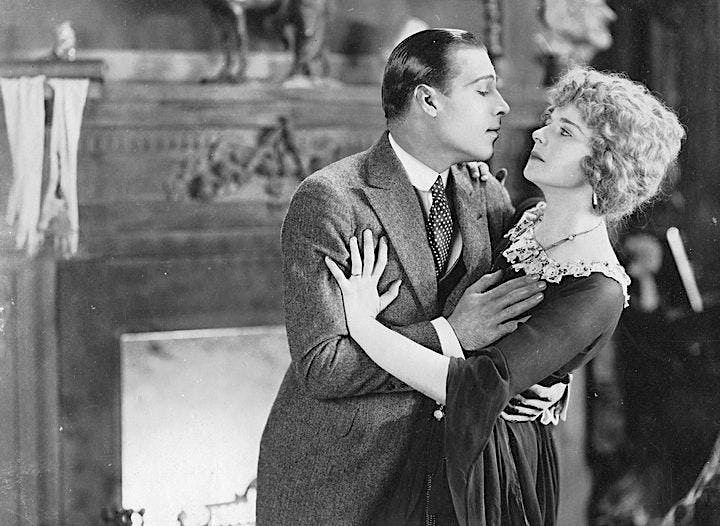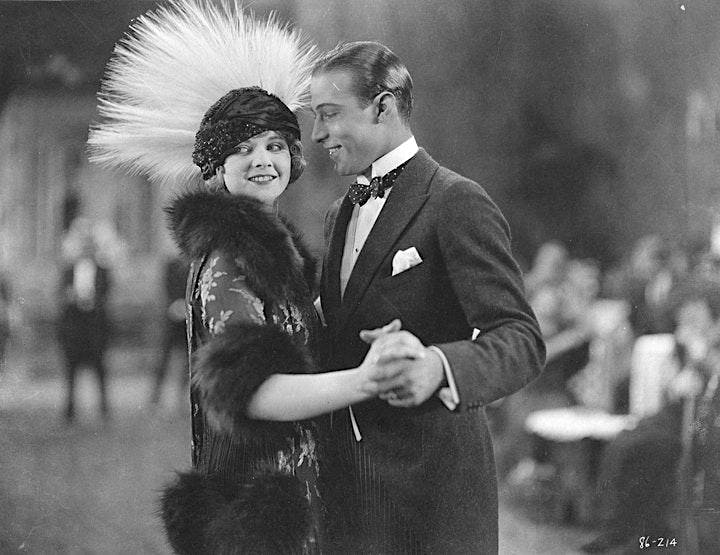 Donna Hill is the author of Rudolph Valentino The Silent Idol – His Life in Photographs and blogs about film and classic Hollywood at Strictly Vintage Hollywood.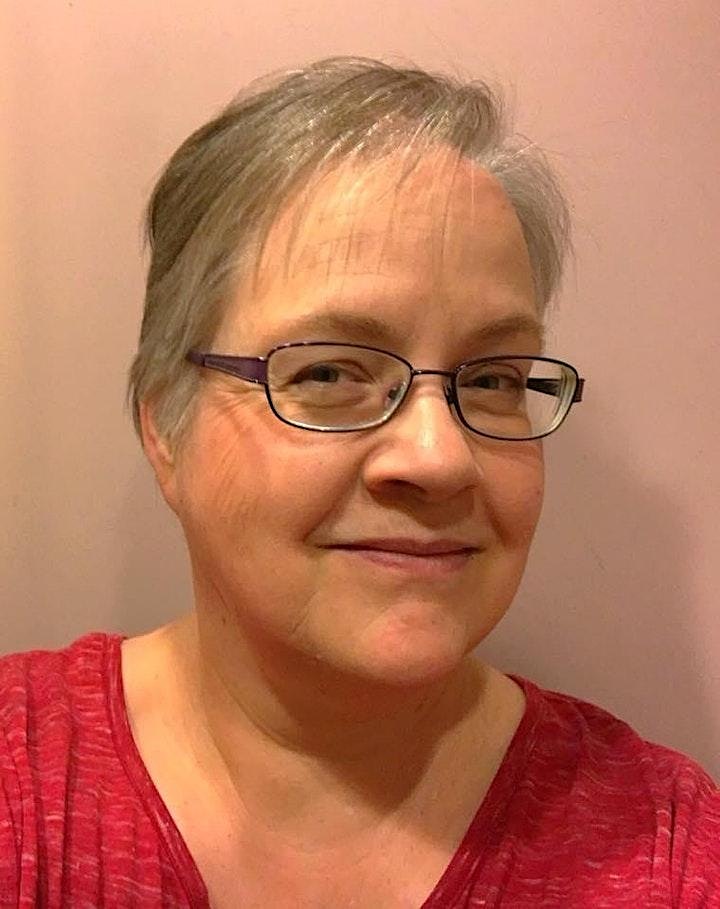 Thank you particularly to those who chose to donate to the library – we use donations to support our events programme, which aims to bring you varied, interesting, high-quality events and speakers.
Please note this will be a ZOOM WEBINAR. You will not be invited to use your audio or cameras but can ask your questions or give your comments through the Q&A chat.
All those who book on Eventbrite will be sent the LINK TO JOIN three days before the event and again on the day of the event.
We look forward to welcoming you to our programme.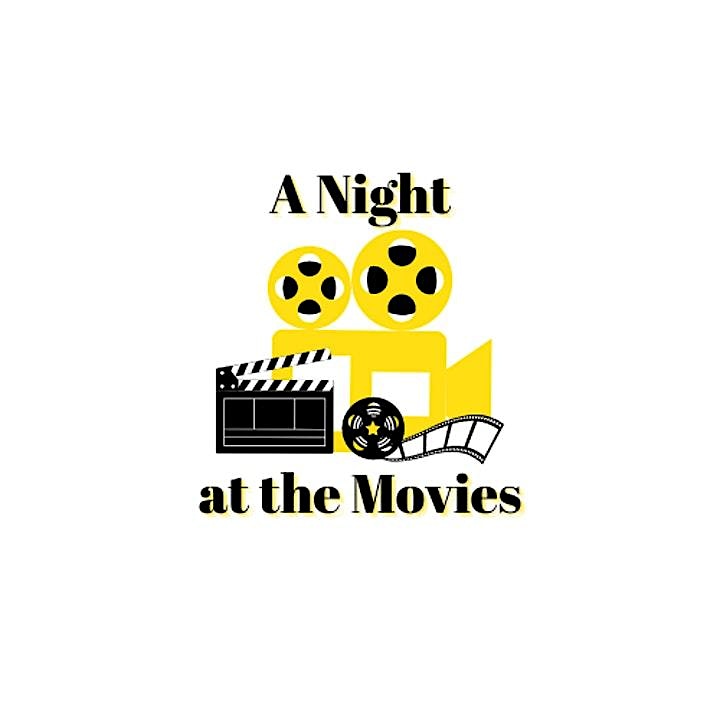 Organiser of Rudolph Valentino – The Tango was the Step to Stardom