Description
The September meeting of Llanelli Rugby Business Network will again be held at the Scarlets Heart and Soul Café, Parc y Scarlets. The purpose of the network is to promote and enhance business in Wales, particularly within the local area. All attendees will be provided with the opportunity of introducing their business, the services they provide and the type of leads and introductions they are seeking, plus there will be ample opportunity for informal open networking.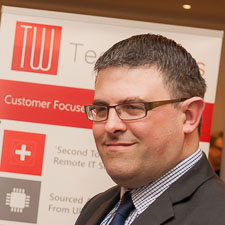 Adrian Williams - Tech Wales
The main speaker at the event will be Adrian Williams. His talk will be entitled "Future Technologies - Save Money and Be More Productive" Adrian of Tech-Wales, will be outlining how his company saved one of their customers over £2,000 per month and improved their productivity by embracing the latest technologies. From Tablets, to Smart Phones to the power of The Cloud – a lay-persons guide to technology from the ultimate techy-geek.
There will be a small charge of £10 for attending (which will include the cost of light refreshments) and is payable on the night. It is important that you register your interest prior to the event so that adequate refreshments can be provided. Members of other networking groups are welcome to join us at our events for which there are no annual membership fees involved.
We look forward to seeing you on Tuesday 10th September between 5.30 - 6.00 for a 6.00 p.m. start, for what again will hopefully prove to be a productive Networking event.
Leighton on behalf of the RBN team