Ruined towns in Nugaal: a forgotten medieval civilisation in Somalia
Ruined towns in Nugaal: a forgotten medieval civilisation in interior Somalia
About this event
This lecture is part of the 'Medieval Archaeology in the Horn of Africa' seminar series which aims to bring recent research on the medieval archaeology of the Horn of Africa to a wide audience. A second series focusing on different regions of the Horn of Africa will run in Spring 2022. All lectures will be online via Zoom.
Speaker: Said M-Shidad Hussein (Head of the Department of Advanced Social Science Studies at Puntland Development and Research Centre, Garowe, Somalia)
Lecture title: Ruined towns in Nugaal: a forgotten medieval civilisation in interior Somalia
Date: 17/11/2021, Time: 16:00 - 17:00 GMT
Seminar booklet can be downloaded here: https://documentcloud.adobe.com/link/track?uri=urn:aaid:scds:US:00d7c43b-df88-4557-a9b0-881c496be41e
All are welcome!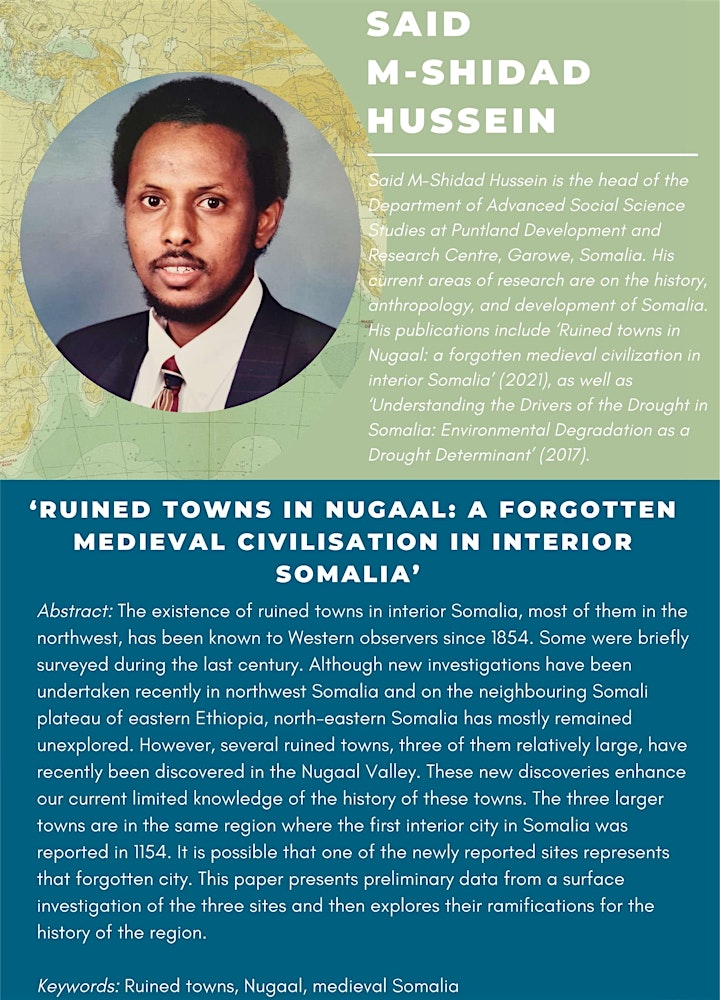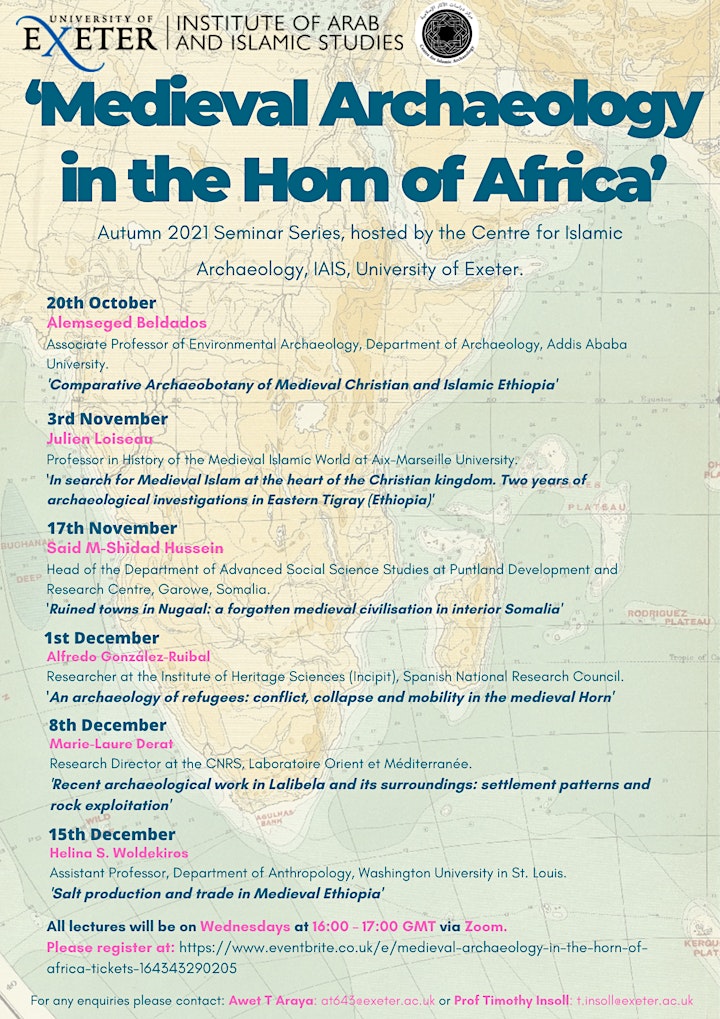 Organizer of Ruined towns in Nugaal: a forgotten medieval civilisation in Somalia