Target invites you to attend a Continuing Professional Development (CPD) seminar on Rules for Masonry Reinforcement.
About this event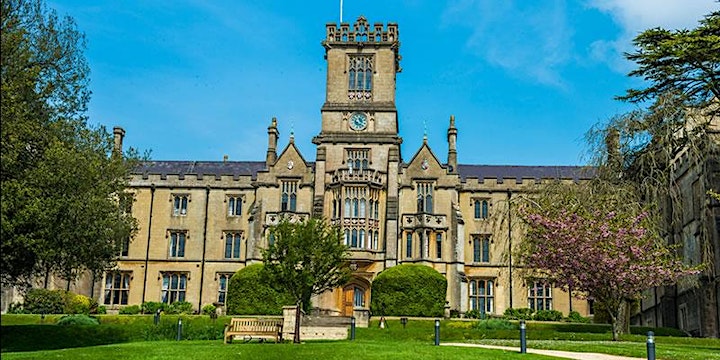 The Event
Rules for Masonry Reinforcement is a brand new seminar offered by Target Fixings and provides a networking opportunity for professionals in the industry that operate in your area, including structural engineers, architects, surveyors and local authorities. Rules for Masonry Reinforcement primarily covers common problems in masonry superstructures and focuses on wall tie failure, crack repair, bowing & bulging wall repair. You will be taken through both how to identify such problems, as well as learning how to repair them using the Target system and you can discuss any questions you have with our knowledgeable presenter during the event. The event offers an overview of our vast knowledge of solutions and a free breakfast of pastries and bacon rolls - which is available for all delegates. For more information about the event, please email our events team.
The Venue
Kingswood School was founded in 1748 by John Wesley in Kingswood and was initially established for the local collier's children. Target picks venues with a unique character and history, and The Kingswood School fit that bill nicely!
Agenda
08:20 - Registration
08:30 - Seminar - Rules for Masonry Reinforcement (Part 1)
09:15 - Breakfast
09:30 - Seminar - Rules for Masonry Reinforcement (Part 2)
10:30 - Q & A
About Us
With a wealth of 20 years of knowledge behind us on providing solutions to structural challenges, we will be presenting an insight into the Rules for Masonry Reinforcement and highlighting and identifying common problems that you may come across while looking at structures. We will give you a brief overview of what to look out for when performing surveys on existing buildings or considering specifications for new builds, and our methods and solutions are both simple and cost-effective! You can see more about Target on our website.
COVID
Our events are held in accordance with Covid-19 regulations. General guidance can be found on our website .
Specific information to this event will be distributed to delegates closer to the event date.
*Please note that dates and venues are subject to change.
Organiser of Rules For Masonry Reinforcement (CPD Networking)
Target has been trading for over 20 years, during which time we have built a vast knowledge for providing innovative structural solutions based on our trinity of products; Heli Pile, Bar Flex and Bond Flex. 
We are perhaps most famous for the Heli Pile, our unique aluminium alloy mini piling system. Heli Pile is especially useful in poor access situations, and anywhere you can walk, we can pile. And, if you want underpinning without the mess we can create a concrete-free foundation! 
Bar Flex is a stainless steel helical wire available in diameters from 4.5-10mm. It has a number of unique properties that makes it the perfect material to support masonry and can be used in both remedial and new build situations. 
Literally connecting the two products together is Bond Flex, our cementitious grout. 
We are passionate about education, and have been running CPD seminars for a number of years, helping to educate engineers, architects, surveyors and other professionals in the industry on our niche of the market. We work with these professionals to develop bespoke solutions to sometimes intriguing challenges! 
Our work covers all areas of construction, from terraced properties to grand stately homes, and from telephone masts to canal walls. We regularly work with Historic England and the National Trust.