Sales Have Ended
Ticket sales have ended
Sorry tickets are no longer available.
Sales Have Ended
Ticket sales have ended
Sorry tickets are no longer available.
Description
RUMBLE: THE INDIANS WHO ROCKED THE WORLD (18)

Dirs. Catherine Bainbridge, Alfonso Maiorana / Canada / 2017 / 1hr 43mins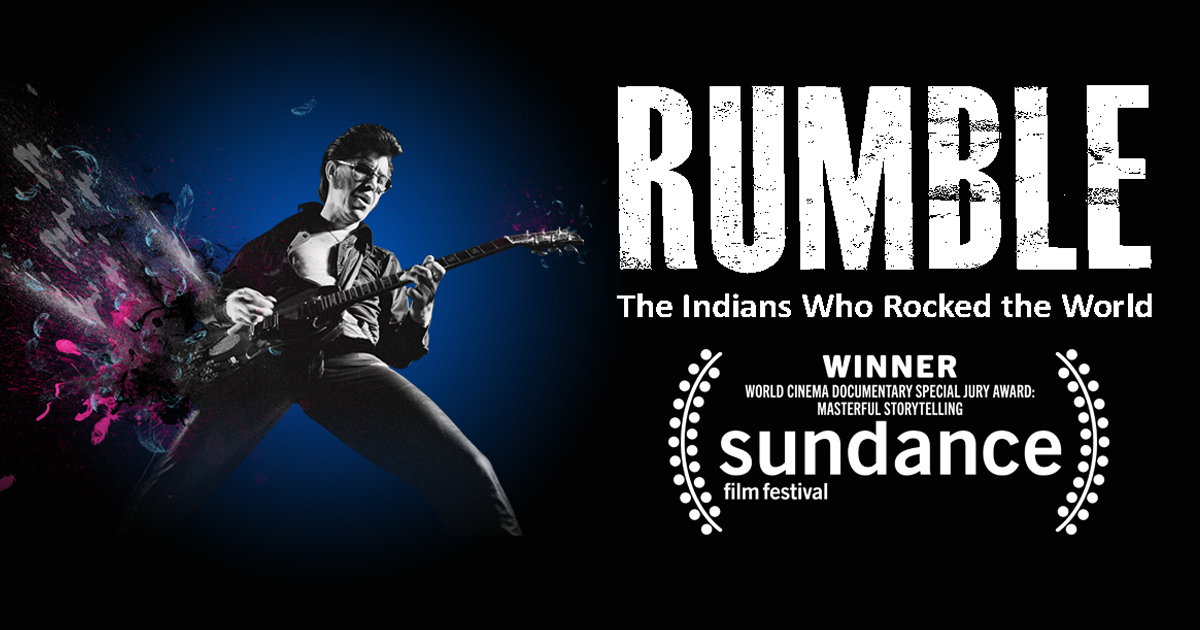 'Rumble: The Indians Who Rocked The World tells the untold story of one of popular music history's most significant omissions. In 1958, Link Wray released the now legendary instrumental track "Rumble", a song with which he would go on to change the sound of rock 'n' roll forever. But his story, like so many others, had one significant aspect all but erased, his Native American heritage. From the blues and jazz, to pop and rock 'n' roll, the influence of Native American music has had a profound effect on contemporary music throughout history.
Politically charged and full of powerful footage and iconic music from the last century, 'Rumble' is a feast for the eyes and ears and has perhaps never been as relevant as it is today. Featuring interviews with icons such as George Clinton, Buffy Sainte-Marie, Martin Scorsese, Iggy Pop and more, this feature length documentary fills in the missing chapter of popular music and exposes the immeasurable impact Native Americans have had on the music we treasure today.
We're delighted that Richard Hawley will join us for the screening to give an introduction to the film.
This screening is taking place in the University of Sheffield Drama Studio which is wheelchair accessible.