The Soveida Ensemble return to the Kensington Unitarians for another night of mystical music.
About this event
"In the house of lovers, the music never stops, the walls are made of songs & the floor dances" - Jalaluddin Rumi, 13th Century Mystic & Poet
Allow the rhythms to transport you, while the love filled words of Rumi, and other spiritual masters, fill the air. The concert begins at 7pm and ends at 9.30pm, with a 20 minute break where light refreshments will be available to purchase.
All proceeds from the event go to charity. Space is limited so please be sure to book!
ABOUT SOVEIDA
Based on a long since forgotten form of Classical Persian music, the Soveida Ensemble perform on some of the oldest instruments created by man, including the Tanbour, Setar, Tar, Daf, Tombak and Ney.
This style of music is a rendition of ancient Gnostic sacred rhythms that have been passed down from one generation to another, from master to student, over thousands of years, and form part of a Gnostic spiritual exercise of creating ever deeper inner emptiness, as a means of journeying to ones essence, or soul.
Even though these rhythms have been employed in the East for centuries, The Soveida Ensemble is the first group who has presented them in a concert format for the benefit of a Western audience. For this reason, it forms a unique opportunity to experience the only group playing this specific strain of Classical Persian music.
Audiences in Germany, France, Belgium, Sweden, Spain and throughout the UK have welcomed the Soveida Ensemble and they are delighted to be returning to the Kensington Unitarian Church.
-------------------------------------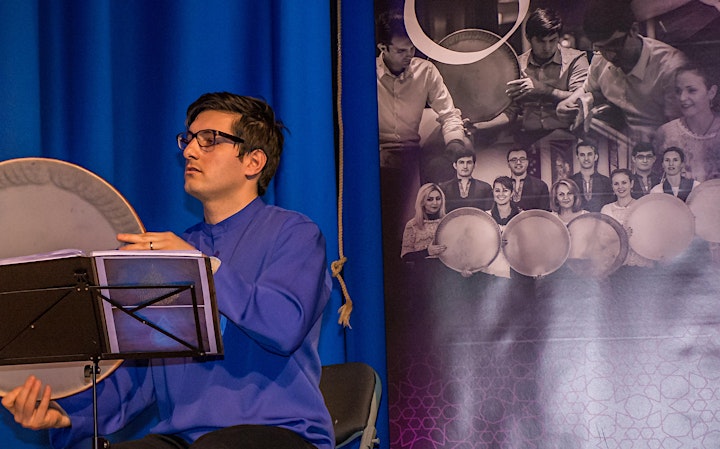 Organiser of RUMI NIGHT - A Concert Based on Mystical Poetry
The InterCulturalCentre (ICC) is a UK registered Charity, focused on promoting educational and inter cultural activities across religious and cultural boundaries. ICC believes that all harmonious societies rely on their ability to not only live together, but for each individual to fulfil his or her innate capacities and potentials, which ultimately provide each person with a sense of peace. With this in mind ICC has established a program of inner peace through meditation.