Description
What doesn't challange you won't change you...So let the @twicethehealth girls put you through the paces with their Run Club around Chelsea.
---
You don't have to be a pro or avid runner to take part - this is open to all no matter your experience or expertise. At the end of the day, the best run starts the moment you forget you are running!
FOUR ACTIVE IN STYLE RUN CLUBS WITH @TWICETHEHEALTH
Emily and Hannah LOVE to run, having just completed the Royal Parks Half Marathon, the girls have loads of motivation and running tips to share with us at these events!
Come join us for one, two, three or all four of our run clubs as we map out a sweet 5KM route around SW3.
To finish up, we will meet back at the store to recover and rejuvenate with a few stretches for a warmdown followed by Naked smoothies.
So, are you in? Sign up for free and be sure to pass this on to your fit crew and encourage them to join you on a sweet #RUNCHELSEA session.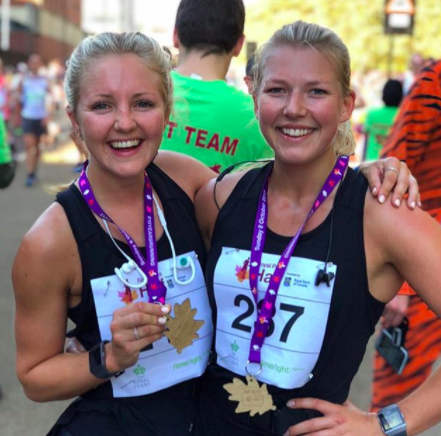 WHAT YOU NEED TO KNOW:
start and finish time: 6.45pm

- 7:30pm

(arrival up to 6.30apm with the aim to be on the road by 6.45pm)

meeting point at the the Active in Style store

a health & safety form will be required to be signed prior to running (if you have already signed one previously, you won't need to do another)

wear your best, most brightest activewear (Active in Style purchases of course :P)

bring a bottle of water

try to limit personal belongings, however we have a secure space for you to store these

MEN ARE WELCOME! ALL LEVELS WELCOME! JUST COME...
Last but not least...
Attend one run club and you'll get a £5 voucher to spend online or instore, attend two and get £10, attend three and get £15 AND if you attend all four you will get £20!!!!