Description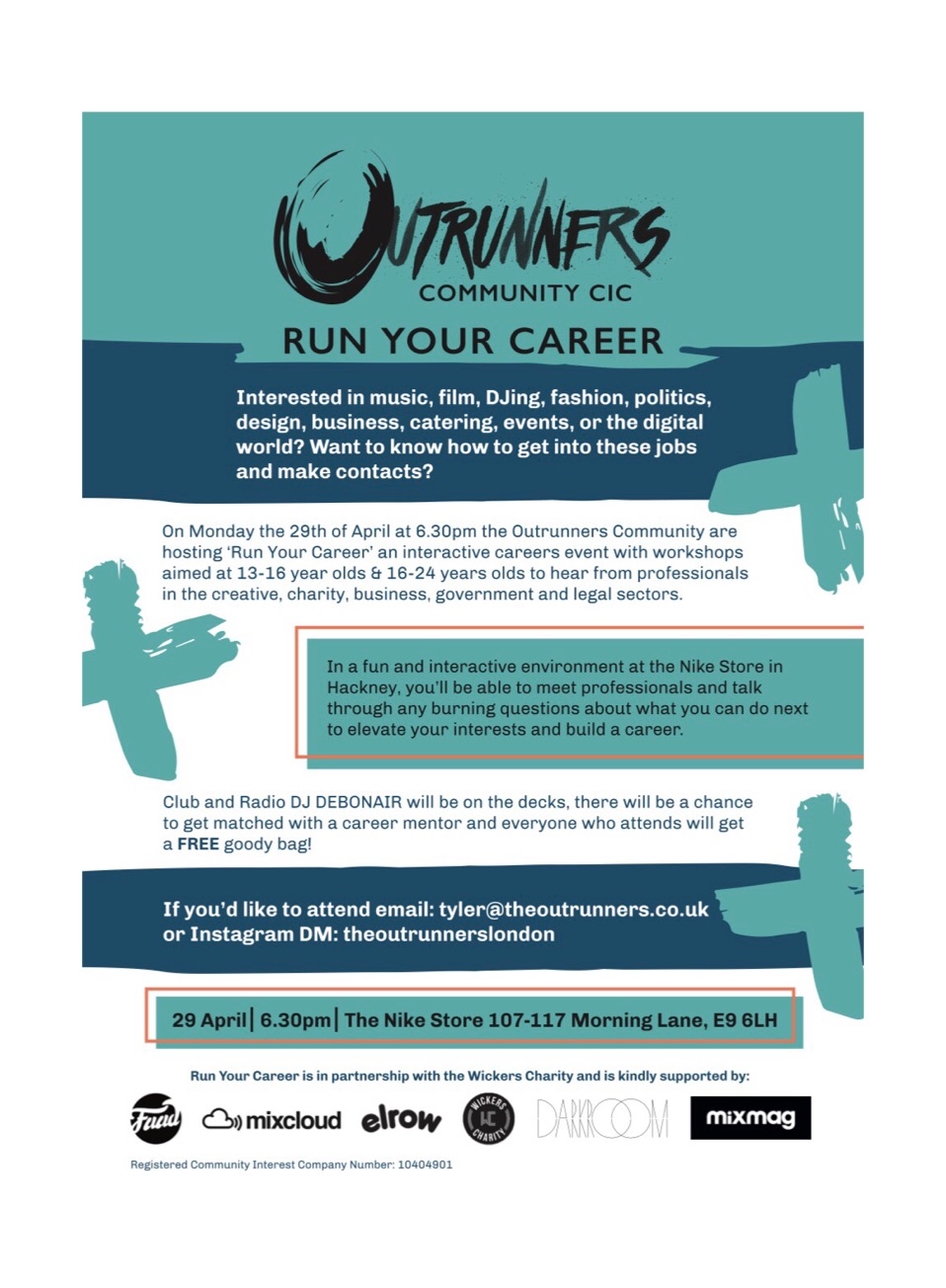 The Outrunners are a Running crew who like to use there crew's energy to do things to benefit the local community.
We know that our runners may have had opportunities that others haven't so its important for us to give back to the local Hackney community and use the skills, resources and contacts we have within our crew to help others so on the 29th of April at 6.30pm we are running our first of many Run Your Career events!
Are you Interested in Music, Film, DJing, Fashion, Politics, Design, Business, Food, Events, and the digital world?
Want to know how to get into these jobs and make contacts?
Then Run Your Career is the event for you. The Event is pitched at both 13- 16 and 16- 24 year olds to hear from professionals in the creative, charity, business, government and legal sectors.
In a fun and interactive environment at the Nike store in Hackney, you can meet professionals and talk through any burning questions you have about what you can do next in terms of your career and interests.
Don't miss this opportunity to get fresh ideas and maximise your future with people who are passionate about what they do and who can give real, honest and practical advice for your career.
There will also be the chance to get matched with a career mentor.
This event is not to be missed!