Running Blind for Team Kerr & Aaron's Army
Description
Due to popular demand, RUNNING BLIND is back - and we are running for a truly local charity many of us know and recognise: Team Kerr and Aaron's Army. Due to the kind generosity of our sponsors, Heartsine, ALL proceeds from this event will go directly to Aaron's Army, a NI registered charity providing running buggies to families across NI (Reg charity number NIC106304)
Join us at Stormont on the 11th August 2018 and run either 5k or the more challenging 10k, either blindfolded with a partner, or on your own. For the adventurous, run one lap in a blindfold (supplied) and one lap as a guide - either distance. Our aim is to raise awareness of and encourage visually impaired running, whilst raising very much needed funds for local charity.

The organisers of Running Blind are all volunteers - this event is organised and presented by very experienced runners, for runners and families alike. We want you to have fun, in a safe, scenic environment!
This event is chip timed by Championchip Ireland.
EVERY finisher will receive our brand new, BIG, very shiny, bespoke medal. The medal pays homage to Team Kerr, known to many runners across Ireland - we believe you will love this one, and will NOT want to miss it!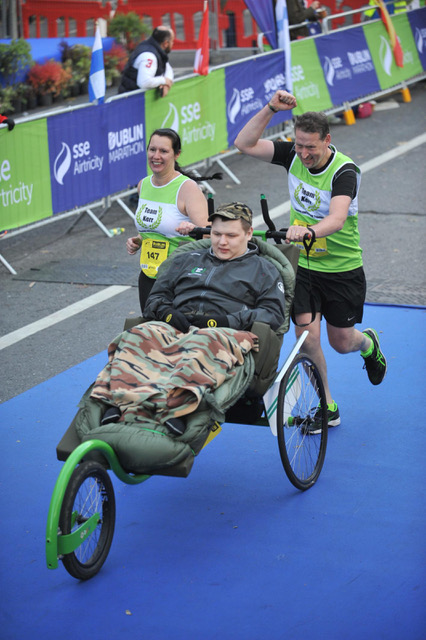 How can I contact the organiser with any questions?
Please feel free to contact us with any queries at all: info@runningblind.org.uk