An exclusive 24-hour opportunity to watch 'Running Man' directed by Chris Turner, Produced by Sadie Frost, and written by Johnny Cooke
About this event
Head to watch.paus.tv or download our paus app on Android & iOS for an exclusive 24-hour opportunity to watch the incredible 'Running Man' by Chris Turner. The screening is free to attend and stream, but we encourage you to show your appreciation for the film by leaving a tip, which will go directly to the filmmaker.
Running Man' written by Johnny Cooke and produced by Sadie Frost, is a dark yet comedic short film set in the South East of England in the early 90's – the heyday of illegal raves.
The phenomenal cast includes; Rafferty Law, Kerim Hassan, Kelvin Bueno, Jack McEvoy, Carl Barât and Gemma Gregory. After the screening, there will be an informative, intriguing and exclusive Q&A with Sadie Frost, Raff Law, Johnn Cooke and Chris Turner... so you don't want to miss it!
The event will be live from Thursday 14th October from 6 pm (BST).
In order to watch and support the film, simply sign up to paus on either the desktop platform or download our iOS / Android app.
-
"Set in 1991, we meet our protagonist Fred Love, played by Rafferty Law, who attempts to escape the ghosts of his past, by convincing his mates to take part in a clinical drug trial for cash. But events take a turn as the trial spirals into violent psychosis, forcing Fred to come face-to-face with everything he's been running from."
-
To check out more amazing films on our platform visit watch.paus.tv
Download our iOS app here
Download our Android app here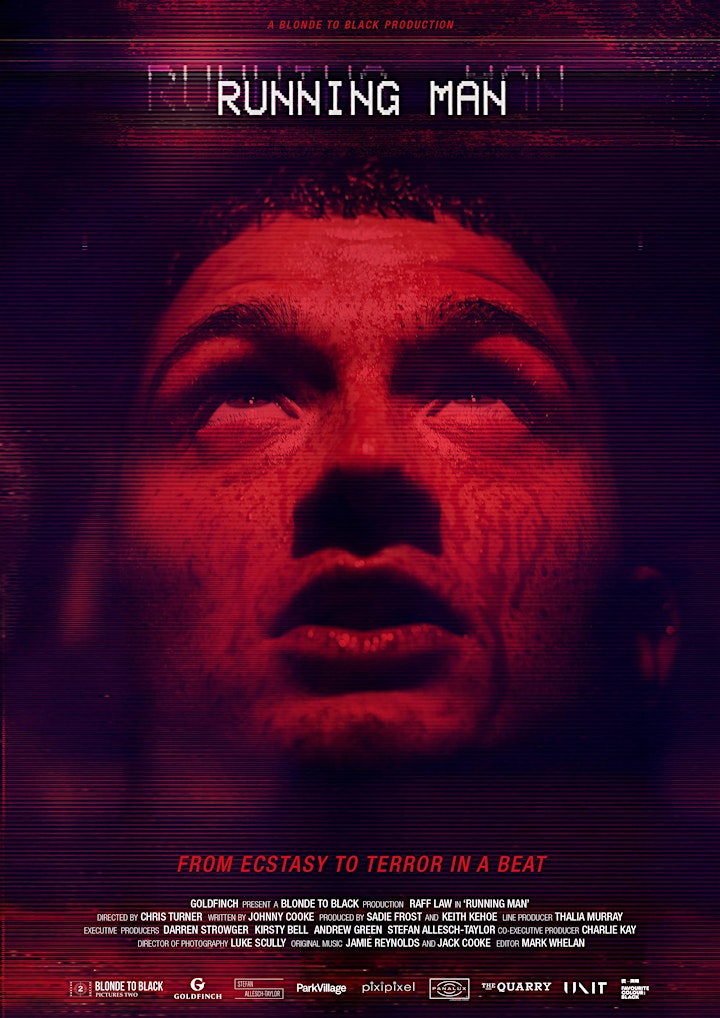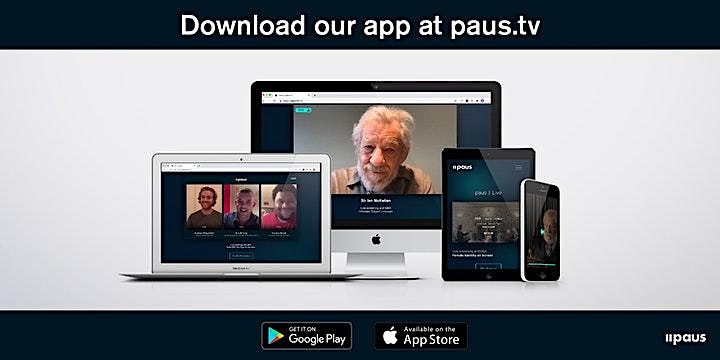 Organiser of 'Running Man' exclusive 24-hour screening event
paus is a streaming platform where independent films can thrive. It's ad-free and subscription-free. Once films are live on the paus app, audiences and supporters from around the world can show their appreciation and reward filmmakers by leaving a tip - any amount they want from 30p to £1000+, at any time. Best of all, the filmmaker keeps 80% of every tip. www.paus.tv. Follow us on Instagram, Facebook and Twitter. Sign up for early access to the app at www.paus.tv.