Eric & the Claptones present an evening of uplifting music, the songs of Eric Clapton. Proceeds in aid of Cancer Research & Macmillan Trust
About this event
I am a believer that music sends a message, allows us to connect and marks moments in time. Eric Clapton's music, his body of work, does that for me. I can listen to his music and tell you where I was and who I was with. I also find a healing in music.
2020 was a difficult year for everyone, I lost a close friend, a founder member of Eric and the Claptones, a mentor, guitar player of huge talent, to cancer. Because of the pandemic, it was very difficult to say goodbye in the usual way. This concert in aid of Cancer Research and the MacMillans Trust is for that.
Eric and the Claptones, Jeff Rae, Geoff Tanner, Dunstan Rickard, Sally Snowden and myself Chris Sorensen invite you to what will be an an uplifiting celebration of music, the songs of Eric Clapton.
Please come and support this great cause, listen to some fantastic songs and enjoy a show in the picturesque surroundings of a 19th century church.
Chris Sorensen
Eric and the Claptones
Eric and the Claptones will be performing two 1 hour sets at at St John's Church Marrsh Green. The performance will be held within a charming 19th century church, starting at 20:00, with a 30 minute interval at 21:00.
A fully licensed bar will be at the venue that serving drinks and refreshment before the performance and during the interval.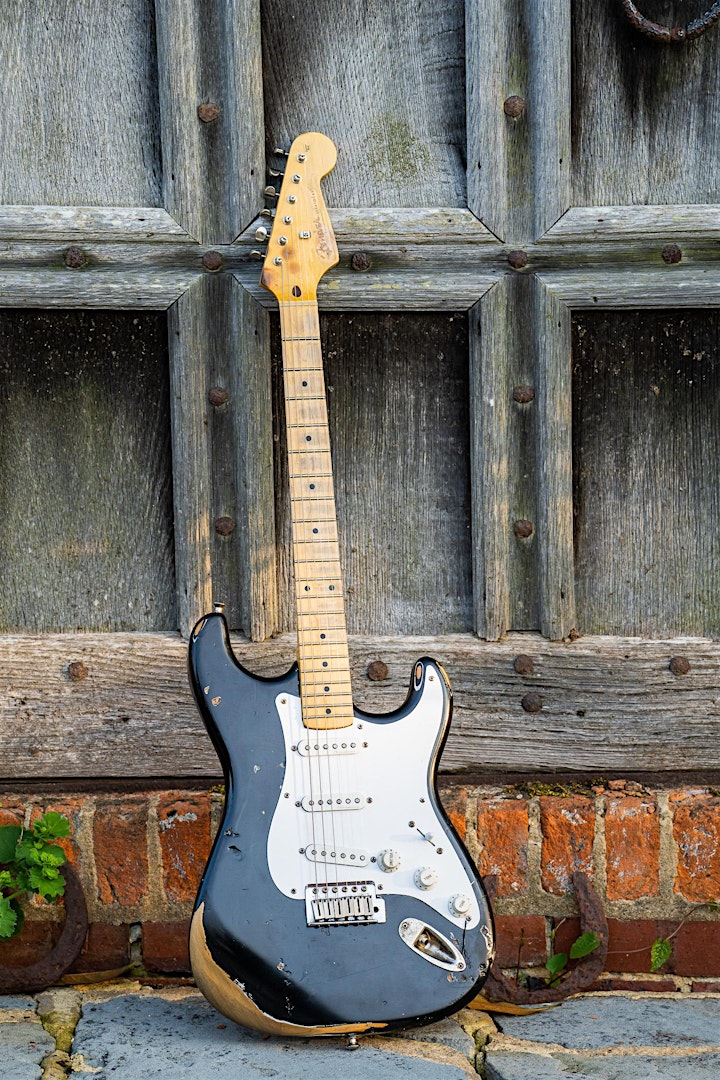 Organiser of Running on Faith, an evening with Eric and the Claptones