Description
Workshops can be a great way for artists and makers to increase their income, raise awareness of what they do and share the fun of making with others - but there's a lot to think about when designing a successful workshop!
Our next Makers' Club has two speakers who will talk about what makes a good workshop and how to design workshops to appeal to different groups, including school groups, family workshops and adults.
They will also discuss the pros and cons of advertising through groups like Obby, the best ways to promote your workshop and alternative sources of funding and presentation, such as video tutorials.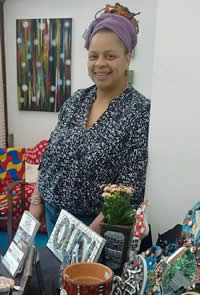 Kes Young of Heart in Art Workshops began working with mosaics when she started her business delivering arty workshops for afterschool clubs and kids' parties. As well as making her own mosaic wall art she also runs weekly mosaic classes in Brixton/ Kennington, Kes works a lot with children and young people, using arts and crafts as a variable and expressive medium for them to learn whilst they create. She also works as a face painter and is actively involved in the local community, running arty workshops for organisations across the borough.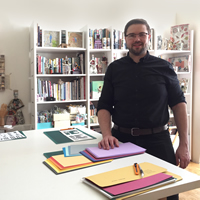 Kip Perdue of Kartegraphik is a paper cutter who specialises in maps. He designs each map by hand on a computer, creating a template that he uses to cut the designs. Every map is cut out of high quality paper by hand – no laser cutters here! He offers face to face workshops as well as online tutorials.
So do come along if you want to find out what's involved in organising workshops. Or if you have experience of running classes yourself, contribute to the conversation – tell us how you did it and what you learnt!