Sales Have Ended
Registrations are closed
I'm afraid that ticket sales for 'Running your business in the cloud' have ended. Please get in touch with the organiser, Funding Options, if you'd still like to attend, on info@fundingoptions.com.
Sales Have Ended
Registrations are closed
I'm afraid that ticket sales for 'Running your business in the cloud' have ended. Please get in touch with the organiser, Funding Options, if you'd still like to attend, on info@fundingoptions.com.
Description
Running Your Business In The Cloud
An afternoon of workshops, presentations and networking focused on helping businesses understand the potential of cloud-based services.
Are you interested in hearing what the cloud can do for your business?

Want to explore ways of saving time and money?

Keen to see how outsourcing can give customers the illusion of big business?

Looking at getting a loan or other finance?
At this free event in central London we're bringing together some of the biggest, best and most innovative cloud service solutions. Learn all about:
The essentials of business accounts with FreeAgent, the UK's biggest cloud accounting platform
How to grow your business with email and social media with Constant Contact's online products
Get the finance your business needs with Funding Options, whose tools FundingLive and LedgerLive now integrate with FreeAgent
Deliver the best customer service with the outsourced phone answering service, Moneypenny

Divert customer calls to your mobile phone, or filter calls appropriately with

Penelope

's flexible solution
4pm
Doors open
4.30pm
FreeAgent: The essentials of business accounts
5.10pm
Constant Contact: Grow your business with email and social media
5.45pm
Moneypenny and Penelope: telephone services to suit you
6.15pm
Funding Options: get your business the right finance
6.30pm
Launch Party to celebrate FundingLive's new integration with FreeAgent
8.45pm
Last drinks (and onto the pub!)

FreeAgent is an award-winning online accounting system specifically designed to meet the needs of small businesses and freelancers around the world.
With customers in over 80 countries, FreeAgent puts you in control by taking the jargon out of accounting and giving you real-time visibility of how your business is performing. Thousands of small businesses and freelancers are discovering an easy way to manage their books and invoicing. Say hello to FreeAgent...
Learn more at www.freeagent.com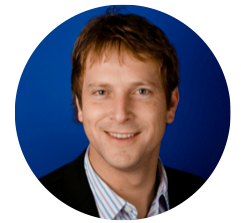 Whether you're set for world domination or happy to create the perfect lifestyle venture, all business owners face the same dilemma - the dreaded 'a' word (accounting!). However, it doesn't have to be this way! The sooner you stop thinking of accounting as a compliance issue and separate, scary function of your business and start to embrace it as the key to growth, life will be good!
In this presentation, Matt will take you through your order to payment cycle and show you how FreeAgent not only takes the pain out of accounting by making the mundane simple and actually exciting, but is also an invaluable tool to power your business to success.
Matt has a sound background in sales and marketing developed over 18 years in both retail and manufacturing sectors and has a wealth of practical experience through running his own distribution business.

Funding Options is an award-winning service that helps UK businesses access finance.
Their online application tool, FundingLive, connects with FreeAgent, Xero and SageOne in order to build the most comprehensive finance application for your business. Their team of trained advisors can then find you the most competitive rates and terms by searching the market on your behalf.
Learn more at www.fundingoptions.com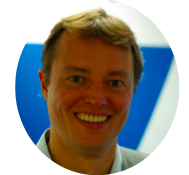 Conrad Ford, MD of Funding Options, will be talking about some of the revolutionary changes brought about by online services, focusing on cloud accounting platforms like FreeAgent, and how they are already bringing tangible benefits to small businesses.

Constant Contact's leading email marketing, social media marketing, event marketing, local deals, digital storefronts, and online surveys — supported by free KnowHow, personalized coaching, and award-winning product support — help all types of small businesses and organizations find new customers, drive repeat business, and generate referrals. Today, more than half a million customers worldwide trust Constant Contact to help them drive success.
Learn more at www.constantcontact.com
Tamsin's highly informative workshop will take you from marketing novice to socially savvy in one go!
You'll learn the best approach to marketing in today's economy, and how to create real campaigns that will get you results. You will also gain an understanding of how social media, including email, can be best used to promote your business.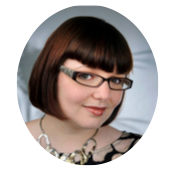 Tamsin Fox-Davies is Constant Contact's educational marketing expert in the UK. Prior to Constant Contact Tamsin ran her own business, supporting, mentoring, and training other small businesses in practical marketing that works. She built her business using face-to-face networking, and online marketing, and now shares that experience with other business owners.

With Moneypenny, you can choose exactly what kind of call handling support you need for your business.
You will receive a level of service that will exceed your callers' expectations, every time they contact you and no matter what your day might bring.

It's your business, your lifeline, your passion. Your time is valuable and your customers are precious. As a call handling service, Moneypenny will work with you to provide a solution that reflects your individual business needs, giving you the peace of mind that every call is captured and delighting your customers.
Learn more at www.moneypenny.co.uk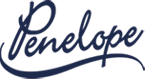 Use Penelope's easy-to-use app to determine what location you want your calls to ring - your mobile, landline, home or office.
You can even set them to call all locations simultaneously or in any order configured by you. Also, you decide who takes your calls if you can't - a colleague, voicemail, a Moneypenny PA... anyone you want.
Learn more at www.penelope.co.uk
Organiser of Running Your Business In The Cloud