Description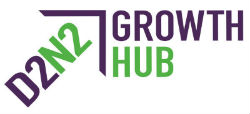 Grow your rural business with grants of up to £170,000* from the LEADER, D2N2 and EAFRD programme funds
If you are looking to start and grow your rural business in Nottinghamshire and Derbyshire over the next 18 months, register today to attend one of our free events to help you secure grants worth up to £170,000.
The events are open for rural businesses, support agencies and public bodies and include the opportunity for a one-to-one session to discuss your business project potential and plans.
We'll look at how you can get and benefit from the EAFRD, LEADER North and LEADER South funding together with the range of support available for you through the D2N2 Growth Hub.
* The actual maximum state aid grant amount is 200,000 euros, which equates to circa £170,000 at present.
Dates and Locations
18th October, 5pm - 7pm
The Carriage Hall
Station Rd, Plumtree, Nottingham NG12 5NA
23rd October, 5pm - 7pm
Clumber Park Hotel
Blyth Road, Nottingham S80 3PAMarket Street, Eckington, S21 4JG
Directions
24th October, 5pm - 7pm
Oscars
Main St, Calverton NG14 6FE
Directions

25th October, 5pm - 7pm
Lifespring Centre
Sherwood Drive, New Ollerton NG22 9PP
Directions

30th October, 5pm - 7pm
John Fretwell Centre
Sookholme Rd, Mansfield NG19 8LL
Directions
Agenda
4:45pm – 5.00pm: Registration (tea, coffee, biscuits)
5:00 – 5:05pm Welcome to the Workshop
5:05 – 5:20pm: Overview of Rural Policy and EAFRD
5:20 – 5:35pm: LEADER Presentation
5:35 – 5:45pm: D2N2 Growth Hub
5:45 – 7:00pm 1:1 sessions and networking
Refreshments (juice, tea, coffee, biscuits & light buffet)