Rush Hour #2 FREE Networking - Inspirational speakers, business help and mo...
Description
A new networking format for Sheffield that brings together inspirational speakers, business experts offering advice for your business in a one to one setting and new opportunities - all for FREE!
The Networking Rush Hour adds a new concept for your networking calendar!
Devised by the people who brought you the Marketing Power Hour, the Rush Hour is a free drop in networking session complete national thought leaders in their field. Experts in marketing, IT, PR, branding, social media and personal development will all be in the room to offer you a relaxed one to one opportunity to discuss your product or service.
---
The Forum is the host venue for the last Rush Hour event before Christmas so be sure to book early and enjoy collaborating with new people in a relaxed and informal setting! Ho Ho Ho!

---
FREE NETWORKING + SPECIAL GUEST SPEAKERS AND INDUSTRY EXPERTS
---
SPECIAL GUEST!
Chairman of the World's first football club and Sheffield entrepreneur, Richard Tims!
Richard Tims is a man of extraordinary experience in the local, regional and international business scene. His endeavours have led him to have an incredible passion for football and the city of Sheffield, so much so that he is now the chairman of the World's first football club, Sheffield FC!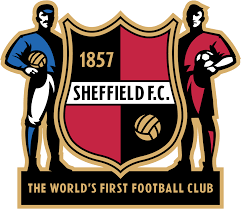 Richard will be telling stories of his journey from local businessman to growing a network of global influencers in the beautiful game, all with the vision of putting Sheffield FC in the lofty heights it deserves. This is an event not to miss!

Your host: Rob Taylor, 0114 Marketing.
Rob has 15 years creative marketing experience in Sheffield and beyond and is bringing innovative events to the Sheffield business market by teaming up with experts and influencers in the region to bring huge value to business owners, start ups and entrepreneurs. Join us at the Rush Hour networking event and take in 2 hours of FREE networking, advice and collaboration!

---
Jonathan Frost, Fix-My-Business.
Jon is a well-known speaker and published author. With a long history in technology and education he has transformed from Physicist to Firewalker as he has built his IT support business. He has helped hundreds of people overcome problems with their computer and technology. Now he helps people at every stage of their personal and business growth. From a broken laptop to an ugly website, from a lack of energy to a business plan, Jon can help you
---
Grab your FREE TICKET TODAY and don't forget to join the group of Sheffield city region business owners and marketing experts: https://www.facebook.com/groups/1750928791902092/

JOIN THE COMMUNITY OF REGIONAL BUSINESS OWNERS AND INDUSTRY EXPERTS. OVER 250 NEW CONTACTS FOR YOUR BUSINESS!
LINK: https://www.facebook.com/groups/1750928791902092/