A visual art workshop/class in life drawing
About this event
Russell MacEwan: As an art-music overachiever with Black Sun, lecturer and intense performance artist, Russell MacEwan has developed a powerful body of work that pushes art away from the safe areas of the psyche. Aligned with transgressive figures such as Franko B and Ron Athey, MacEwan's work challenges the ideas of the body politic as harmonious, whole or heterogeneous. Common to all their work, sexualised themes of mechanisation, violence and primalism are channelled through physical contexts to confront the viewer's past ideas of the body as mechanism, toward themes of the self as a programmatic function of that mechanism.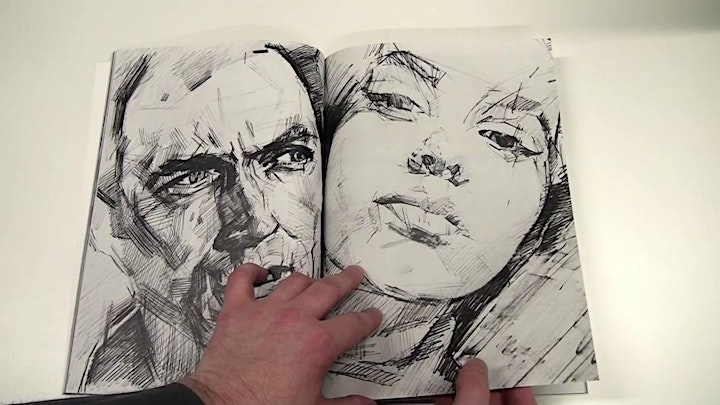 Organiser of Russell MacEwan Drawing Workshop
Outspoken Arts Scotland features year-round and seasonal work by artists with protected characteristics. Our work references cutting edge social issues such as social care, lgbt visibility, creative ageing.  We focus on the development of new voices in the arts in Scotland and explores stereotypes in contemporary art. We create genuine professional opportunities for the work of artists to be enjoyed by wider audiences across Scotland.
"the achievement and celebration of equality through the arts with a particular emphasis on the lives, work, and experiences of those communities from protected characteristics. We engage, advocate, and work with people from diverse communities and we do this by promoting, presenting, and producing social, cultural and educational activities."