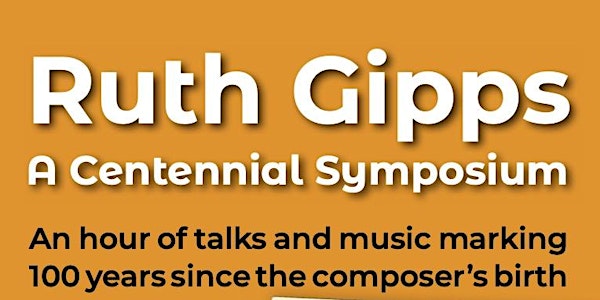 Ruth Gipps - A Centennial Symposium
Featuring special guests - conductor Adam Stern, Professor John Irving, Jane Booth, Dr Helen Minors, Dr Brittan Braddock & Francis Griffin
About this event
Who was Ruth Gipps? We will gain some insights into what it was like to work with her and discover what lay beyond the sometimes prickly front of her persona. As well as enjoying performances of three short pieces we will look at her chamber music and wind music in some detail with experts Adam Stern and Dr Brittan Braddock. A panel discussion at the end led by Dr Helen Minors will encompass these themes in the context of Gipps's role as a female leader in the music world.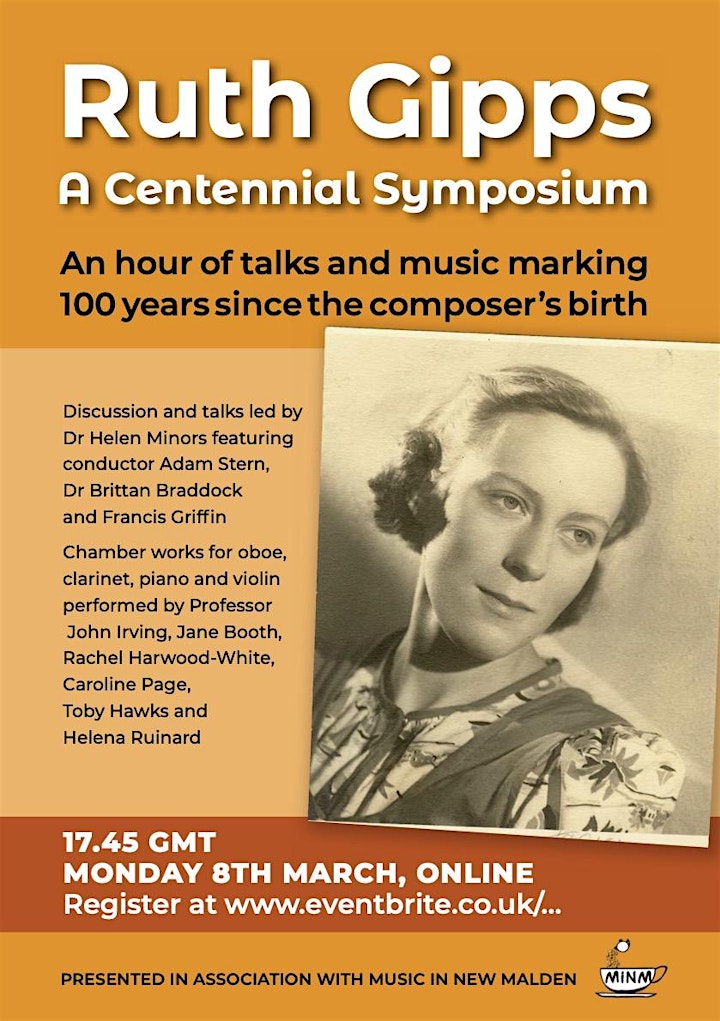 Registration by donation from £1.00. Suggested donation £10.
All profits to Help Musicians.