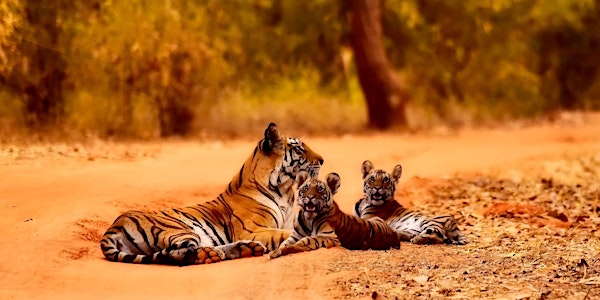 Ruth Padel: Poetry, Science and Nature, A Personal Journey into Conservatio...
Location
David Attenborough Building (CCI)
Pembroke Street
Pembroke Street
Cambridge
CB2 3QY
United Kingdom
Description
Poet and author Ruth Padel will speak about her work and her curation of a personal exhibition built around a theme of Poetry, Science and Nature: A Personal Journey into Conservation. Following David Attenborough and Robert Macfarlane, this is the third exhibition in a series where key figures allied to the environment movement offer insights into their work with nature and conservation. Ruth has a long history of working with conservationists, notably in India, has written a memoir on tiger conservation, a novel featuring field zoologists and ten poetry collections including The Mara Crossing, The Soho Leopard and Darwin: A Life in Poems, a verse biography of her great great grandfather. She is Professor of Poetry at King's College London, a Fellow of both the Royal Society of Literature and Zoological Society of London, a Trustee of New Networks for Nature, and an acclaimed teacher and interpreter of contemporary poetry: objects and images in her exhibition illuminate and explore human relations with the wild through conflict and kinship, domestication, evolution, migration and symbolism.
Doors open at 6pm. There will be a wine reception between 6 and 7, and the reading will start at 7pm.