RxJS is getting more popular every day. The amount of downloads from the public registry is insane, with around 50 million per month!
About this event
RxJS is the most exciting technology in the modern web today! Come and observe the smartest speakers in the RxJS community. For one day we'll combineLatest() patterns and practices for RxJS developers. At this event, you will tap() into each talk and enjoy each Subject.
Many of the core RxJS team members will be Scheduler'd to speak, along with many influential members from the community.
Not only will this be a once-in-a-lifetime chance to improve your understanding of streams, but it will be an unparalleled opportunity to network with these community influencers.
This is an ideal event for all developers looking to level up their RxJS game. Whether you are new to observables, or are an RxJS OG, this event has opportunities for you to learn and grow your reactive chops.
Don't miss this london$.first() all-RxJS conference!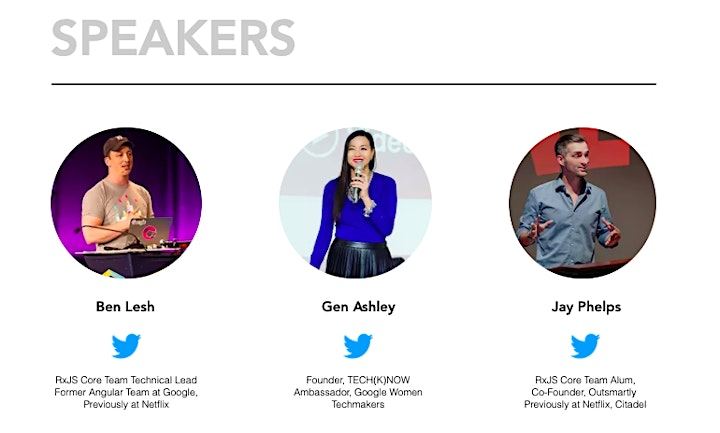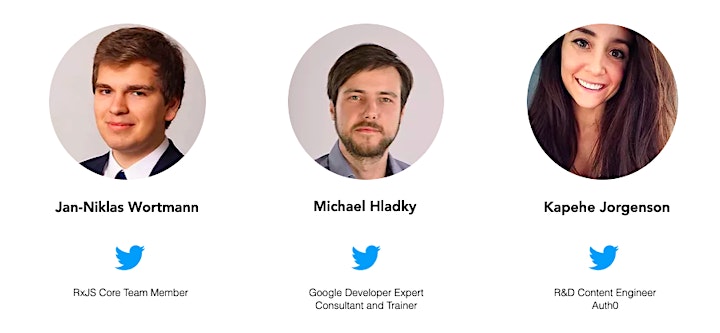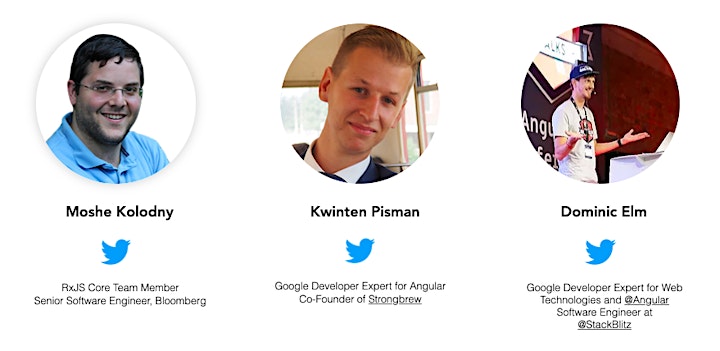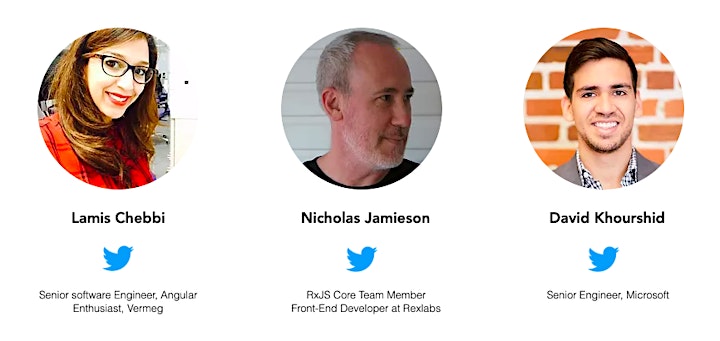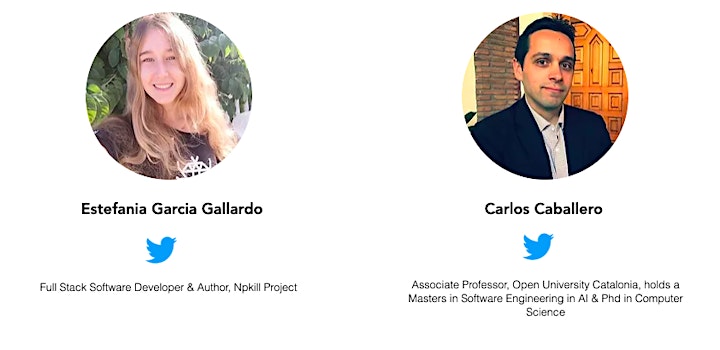 The training schedule for both workshops are as follows -
DAY 01 - Thursday, September 24 (in UK time, so in BST, or UTC+1)
1pm to 5pm - Training with a break
5pm to 6pm - Informal Lounge / Q&A
DAY 02 - Friday, September 25 (in UK time, so in BST, or UTC+1)
1pm to 5pm - Training with a break
5pm to 6pm - Informal Lounge / Q&A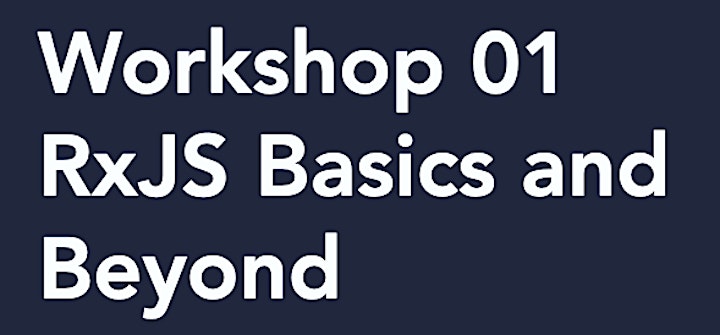 This workshop starts off basic but dives deep, but by the end of the day gets very far into strategies and patterns you can use with RxJS to build applications anywhere JavaScript runs. This is a framework-agnostic class. We will talk about React, Angular, Node and others as we learn the fundamentals and hidden secrets of RxJS, starting with subscriptions, going through multicasting, creating custom operators, testing strategies and more.
The workshop will be run at a pace pursuant to the attendees' abilities, and we'll make sure that everyone gets a lot out of the course whether they're deeply knowledgable or new to RxJS.
Because this is an RxJS conference, please bring your advanced questions and scenarios to discuss at the end of the workshop.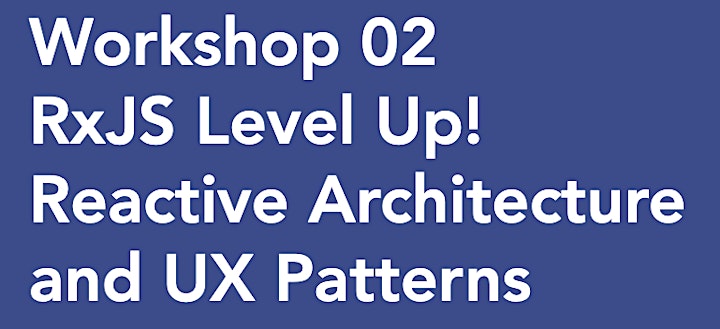 This workshop will bring your RxJS skills to the next level!
We will focus on **framework-agnostic** techniques that you can use to improve the UX of your application and learn about the essential parts of reactive architecture.  
Error handling, and retry strategies, as well as combination and flattening scenarios and also topics related to state management are just some of the topics covered in this workshop. 
Bring ALL your code examples bugs and questions and get it fixed in the **open end session** of the workshop!!
We are going to take a deep look into state-management and how RxJS can heavily improve the consistency of state and performance in distribution.  Error handling and retry strategies are covered to ensure a stable architecture and data management.
You will be able to enhance the UX of your application and save requests by understanding all the tricky edge cases of the flattening and combination operators.
Attend this workshop and get trained by a leading expert.
You'll learn:
Combining streams
overview of combination the operators
progressive rendering
reduce the number of computations
Reactive State-Management
State aggregation
State selection
Architecture Patterns
Higher-Order Observables
Overview of the different flattening strategies  (merge, concat, exhaust, switch)
Usage in the user Interface
Usage in business logic or data layer interaction like effects/epic of REDUX
Error-Handling
In-depth understanding of error handling
How to encapsulate error-prone code
Comparison of the different retry & repeat mechanisms