Join our Joeys baby and parent class and help your family connect to nature right from the start.
About this event
Nurture your baby's lifelong love of animals and nature with us at Edinburgh Zoo today!
Based in our world-class exhibits, our fantastic wildlife garden and around the zoo, you and your baby can connect and develop together surrounded by sensory experiences, songs and discoveries linked to animals from around the world.
Specially designed for 3-18 month-old babies, you can promote their early learning development and enjoy the zoo weekly over an eight week block. This includes free entry to the zoo and the chance to explore and socialise with other parents and carers after each session.
We're also offering a 10% discount for RZSS members and staff and a reduction for multiple children within the same family. If this applies to you, please contact us at education@rzss.org.uk for more information.
Purchasing one ticket enables one adult and one child (aged between 3 and 18 months on the first session date) access to eight 45 minute weekly sessions plus zoo entry after the event. If you would have specific individual needs or would like to enquire about additional adults attending with you, please contact us at education@rzss.org.uk.
Please note, Joeys sessions will involve some travel around the zoo and we will be outside for some of the sessions. Pouches, Joeys and Roos are all designed with a flexible, no-pressure approach and so if you need to take time out of a session for any reason, you'll be able to jump back into the activities whenever you're ready.
One of our team will meet you 10 minutes before the start of each session at the Members Gate (which is in the top corner of the zoo car park).
New dates for Pouches, Joeys and Roos will be added to these event pages regularly and you can sign up to the waiting list for updates if an event is currently sold out.
Book Pouches Sample Sessions here
You can also find out about Joeys and Roos here and in our video above. If you have any questions, please email education@rzss.org.uk.
Would you like to know more?
Want to find out about new blocks of Joeys or Roos and our other family education programmes with RZSS? You can sign up to our mailing list here and tick 'education programmes'.
Covid-19
Under current Covid-19 guidance that recognises the particular needs of babies and toddlers under 5, some baby and toddler group activities are permitted and the maximum number of adults who can attend outdoor activities is currently limited to 15 adults and unlimited under 5s from the local area. Indoor sessions will be available once restrictions are eased.
Some of the activities within Joeys and Roos sessions will be restricted to reduce risks of transmission in line with guidance.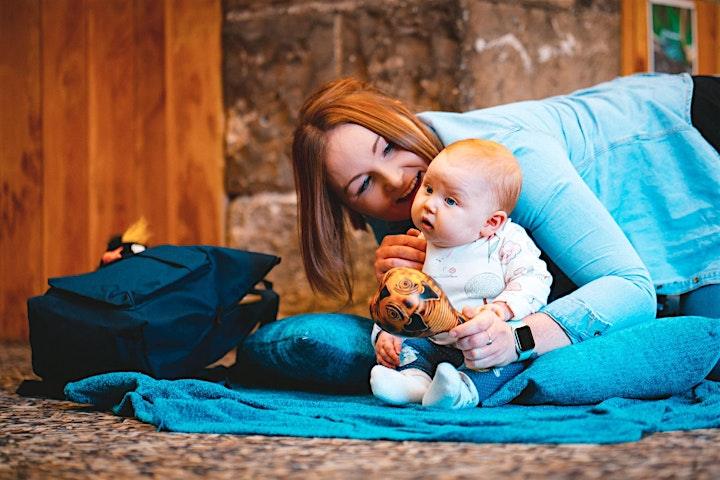 Current Dates
Group A starting 01/09/2021 at 10.30 - 11.30am
01/09, 08/09, 15/08, 22/09, 29/09, 06/10, 13/10 and 20/10
Group B starting 01/09/2021 at 1 - 2pm
01/09, 08/09, 15/08, 22/09, 29/09, 06/10, 13/10 and 20/10
Group A starting 27/10/2021 at 10.30 - 11.30am
27/10, 03/11, 10/11, 17/11, 24/11, 01/12, 08/12 and 15/12
Group B starting 27/10/2021 at 1 - 2pm
27/10, 03/11, 10/11, 17/11, 24/11, 01/12, 08/12 and 15/12
Outcomes from Joeys
Parents and carers and their babies have an increased number of opportunities to connect to the natural world together.
Babies have increased access to activities that promote early learning development.
Parents and carers have an increased understanding of RZSS conservation projects.