S2: Sacrament of Reconciliation (including safeguarding implications)
Description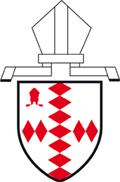 S2: Sacrament of Reconciliation (including safeguarding implications)
Thursday 23rd May 2019, 2pm-4pm at Trinity House
For:
Priests in holy orders. Curates will receive this course as part of their IME, so should not apply
Learning objectives:
A better understanding of the Sacrament of Reconciliation and its place in the life of the church

Implications for children and adults at risk of harm

Practical skills and useful advice.
Please note: if you need to cancel your attendance please do inform us with as much notice as possible so the place can be offered to someone else.