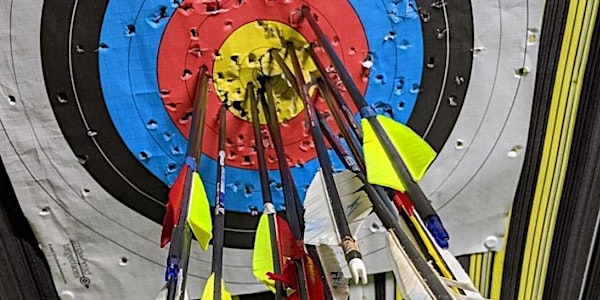 Multiple Dates
Sacred Archery - OpenShoot ONLY with OSSWA Archery
Sacred Archery - Openshoot ONLY - OSSWA Archery
About this event
**>>>>>>>>Open Shoot Only, NOT FOR BEGINNERS - Men Only >>>>>>>>**
Osswa Archery are pleased to begin a phased return to their Sacred Archery classes - hosted at the ASCC.
We will be running sessions, for a limited number of participants to maintain safe social distance and adherence to Archery GB Covid19 guidance.
The art of Archery is an emphatically emphasised practice of the Messenger of God, Muhammad (peace be upon him).
When the Quranic verse "Make ready for them all you can of force and of horses tethered" (8:60) was revealed, the Prophet (upon him blessings and peace)said:
"Lo! Truly, force is archery. Lo! Truly, force is archery." (Muslim)
The practice of Archery is one of rich discipline, introspection and stillness. The benefits of these sports are self-discipline and ennoblement as well as a noble social pastime and regimen of fitness and alertness.
It is with the noble intent of following the example of the Chosen one (peace be upon him) that such sessions have been instituted and as such demand dignified and respectful participation. All teachers and peers MUST be respected, with full adherence to rules and guidelines.
Horseplay, unsavoury behaviour or poor language will not be tolerated.
------------------------------------------------------------------------------
*EACH Tuesday ::pm- 5pm at ASCC*
(Adult males only at this time - 14yrs and above)
2) OpenShoot - the OpenShoot will permit experienced archers* to shoot with their own bows and arrows on the range for the duration of the session.
*in order to qualify for the OpenShoot, you must have completed the four introductory sessions and receive sign off from the Osswa Archery instructors. Similarly experienced archers will be required to undertake a 1 hour assessment and sign off from the Osswa Archery instructors.
Limited participants for each of the above. Sign up now!
FEES
*To be paid upon arrival
2) OpenShoot ONLY - For experienced archers following assessment from Osswa Archery Instructors. £3 per shooting session (typically 1.5hrs)
OUR INSTRUCTORS
All our instructors have a deep passion for Archery and completed the Archery GB instructor award. They also possess experience competing nationally and instructing adults and children.
Organiser of Sacred Archery - OpenShoot ONLY with OSSWA Archery