Event Information
Refund policy
Contact the organiser to request a refund.
Eventbrite's fee is nonrefundable.
** This Weekly Class will restart from Tuesday September 7th ** **24H Recording available**
About this event
Wish to practice meditation during the summer break?
A 4 class prerecorded course is available at £16 + Eventbrite fee
https://www.eventbrite.co.uk/e/learn-kundalini-meditation-pranayama-course-tickets-164970018767
A gentle and nurturing meditation and pranayama session. A safe space to land from the outer world.
When the need is to center and calm a stormy mind this class is a caring weekly appointment for the senses.
It gently works on the nervous system, which is ideal to soothe anxiety, bring emotional balance, helping to regulate sleeping patterns, reduce recurring negative thoughts/ worries and help creating the foundation for your own daily practice.
Join to find the clarity and elevation of the spirit in your life.

What exactly is pranayama?
In Sanskrit, "prana" means life energy and "yama" means control.
Pranayama is the formal practice of controlling the breath, which is the source of our prana, or vital life force.
Pranayama is the practice of breath regulation. It's a main component of yoga, an exercise for physical and mental wellness.
Pranayama is the ancient practice of controlling your breath. You control the timing, duration, and frequency of every breath and hold.
The goal of pranayama is to connect your body and mind. It also supplies your body with oxygen while removing toxins. This is meant to provide healing physiological benefits.
What are the benefits according to science?
The benefits of pranayama have been extensively researched.
According to scientific studies, pranayama may benefit your health in a variety of different ways.
Decreases stress and anxiety relaxing the physical heart
Strengthen immunity
Improves sleep quality
Increases mindfulness
Reduces high blood pressure
Improves lung function
Enhances cognitive performance
Reduce cravings
This class is open to anyone searching for a tool for well-being and awareness of their body and mind functioning.
~ No experience required ~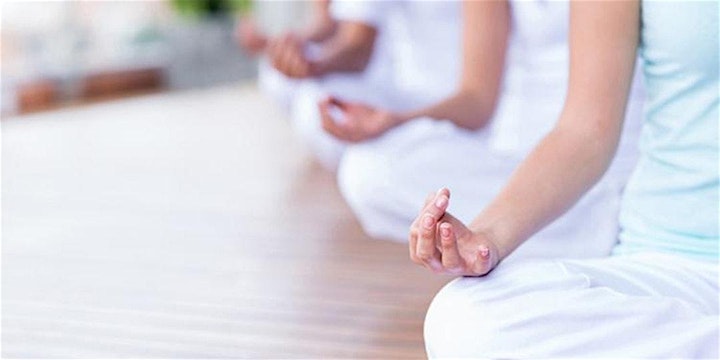 Location
Refund policy
Contact the organiser to request a refund.
Eventbrite's fee is nonrefundable.
Organiser of Sacred Chanting, Meditation & Pranayama
Maitri's gift is connecting with you on a personal level whilst creating interactive classes that keep you present. She helps students to bring their attention to their own body upon arrival to witness how the practice will change the way they feel. Maitri places close attention on making everyone feel part of class. What she encourages beginners is to try at least 3 classes to begin to understand the benefits of Kundalini. Join to learn how to approach strength and vulnerability of having a human body, to transform every aspect of your life, and to enjoy our diverse community of spiritual seekers.
Maitri is the founder of Ayurveda Me Uk, an online clinic based on Ayurvedic nutrition that hosts five worldwide annual season cleanses, teaching how to create a healthy routine and the core of well-being and mental health. Join her to have a taste of a youthful existence. It's her wish that every living being, of any age, can experience using these tools to heal themselves and to celebrate the infinite potential and truth that lies within each of us.