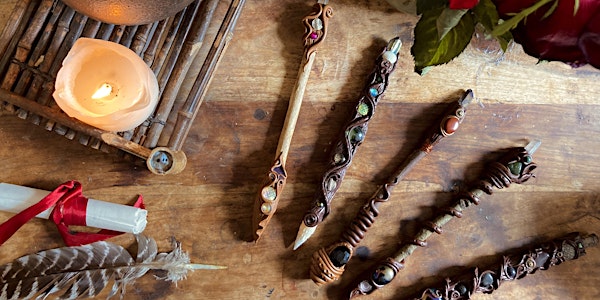 Sacred Sites, Folklore, Rituals & Crafting an Avalon Wand (Full day)
Location
Glastonbury
Address to be revealed
Glastonbury
BA6
United Kingdom
Refund policy
Contact the organiser to request a refund.
Eventbrite's fee is nonrefundable.
A day of sacred ceremony in Glastonbury ... What better way to mark a new chapter of your life!
About this event
Join Kubi May for a day of magical ceremonies at some of the most mystical sites of Glastonbury, as she guides you through the process of making your own personalised crystal wand from the fallen branches of Avalon's apple orchards. Expect a soul expanding day as she welcomes you into her cosy home to share her craft and assists you to cross your own personal rite of passage with some gorgeous ancient rituals.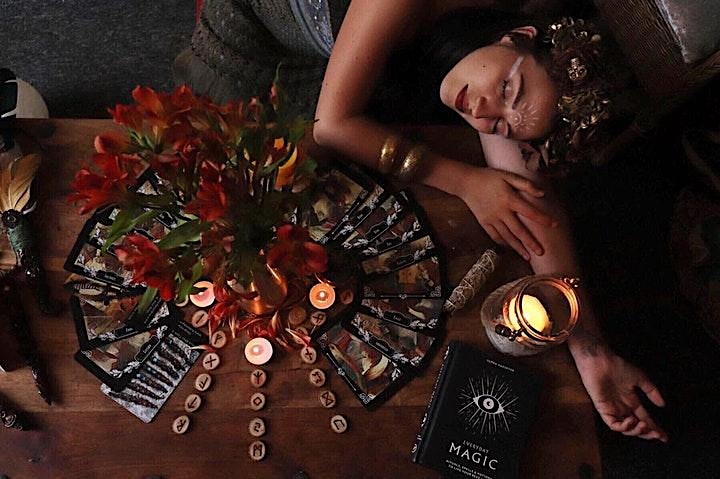 PERFECT FOR...
- Welcoming in a new chapter, era or cycle of your life.
- As spiritual initiation as you step onto your path as a healer or white witch.
- Couples or friends marking a relationship, engagement / marriage or parenthood.
- As a rite of passage stepping into the divine feminine or masculine.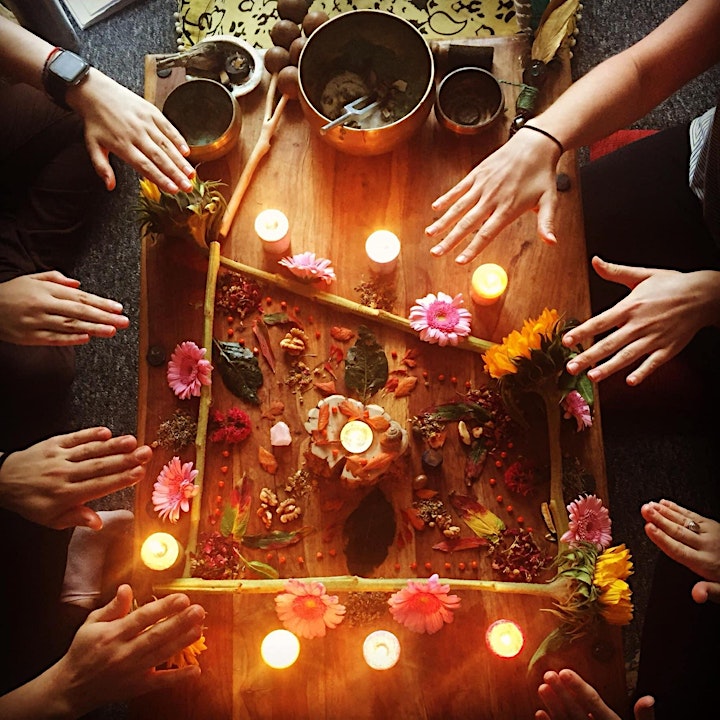 PLAN FOR THE DAY...
11am-12- Meeting at the Avalon Orchards, we'll be creating a nature mandala alter for a fire ceremony to release anything you'd like to cast to the flames before walking through the threshold and leaving behind what can no longer pass beyond the arch to your future.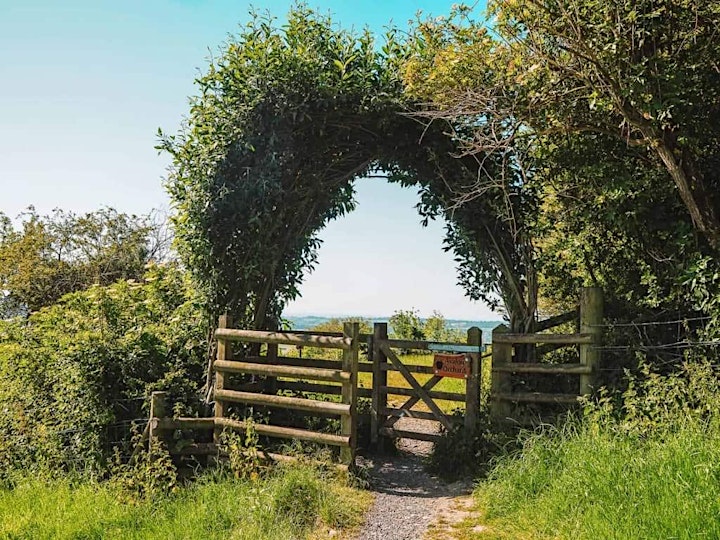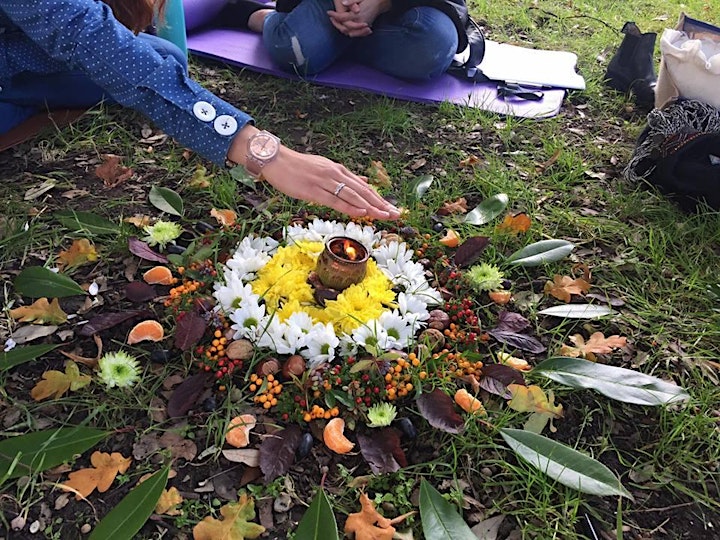 12-1pm- Weather depending, we'll do a barefoot tree walk to connect with the sacred land and bond with your chosen tree. We'll be giving an offering in exchange for a stick to use for your wand and going on a shamanic journey with my drum to meet your spirit animal and channel visions from your tree.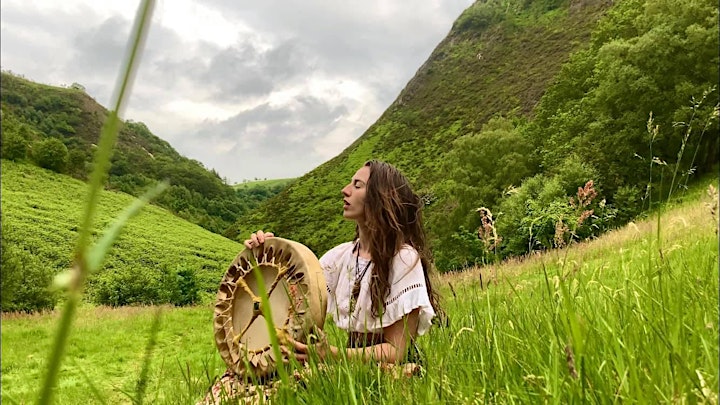 1-2pm- Next up, we'll walk up to the Tor to do a candle initiation ceremony inside the tower which rests upon (what is believed to be) the heart chakra of the world, the resting place of merlin and entrance to the fairy kingdom, to bless the wand sticks and charge them with the energy of the powerful leylines. You'll have a chance to collect the healing water from the white springs and to visit the mystical shrines hidden within on the way back down too! (If you're feeling brave, you might even fancy taking a dip to baptise yourself in preparation for your wand making! )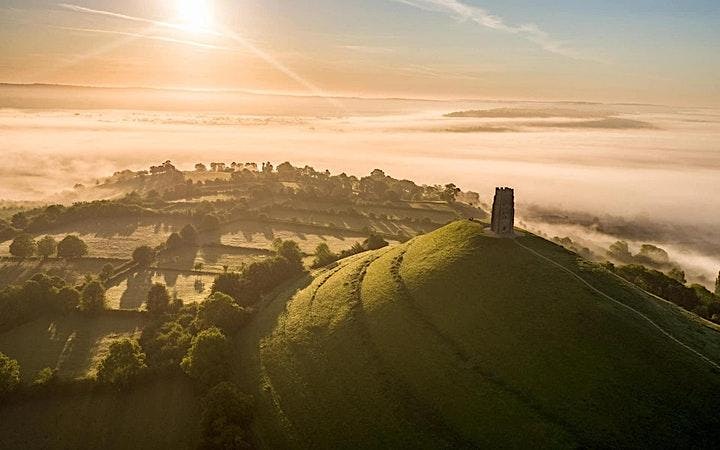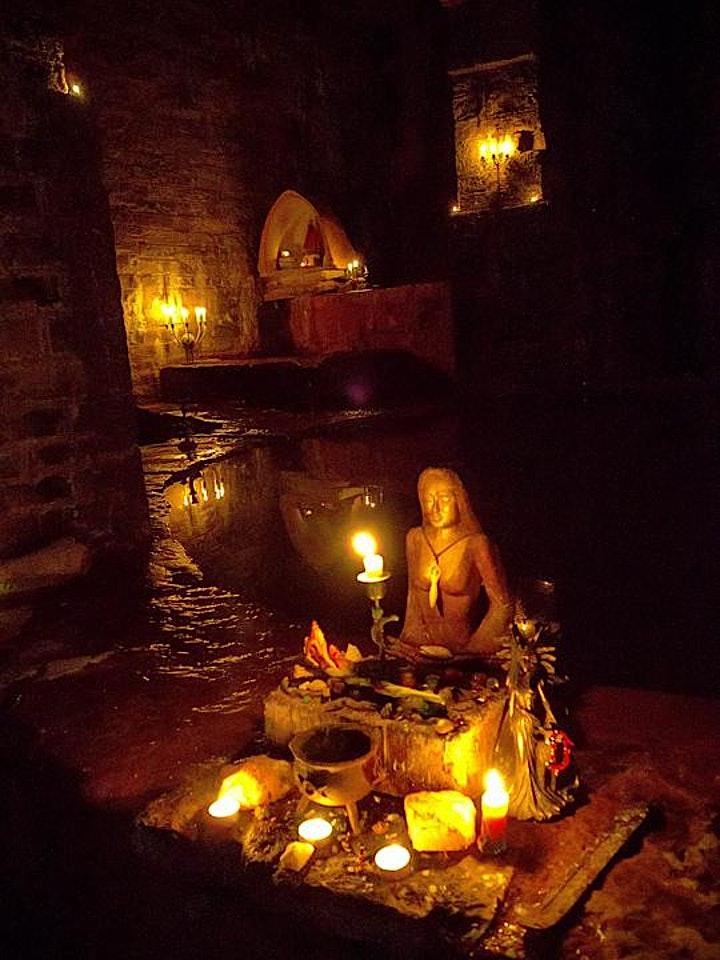 We'll stop at Chalice Wells for lunch. This is the beautiful sacred garden where the chalice from the last supper was allegedly cast into a well, turning it into healing waters too.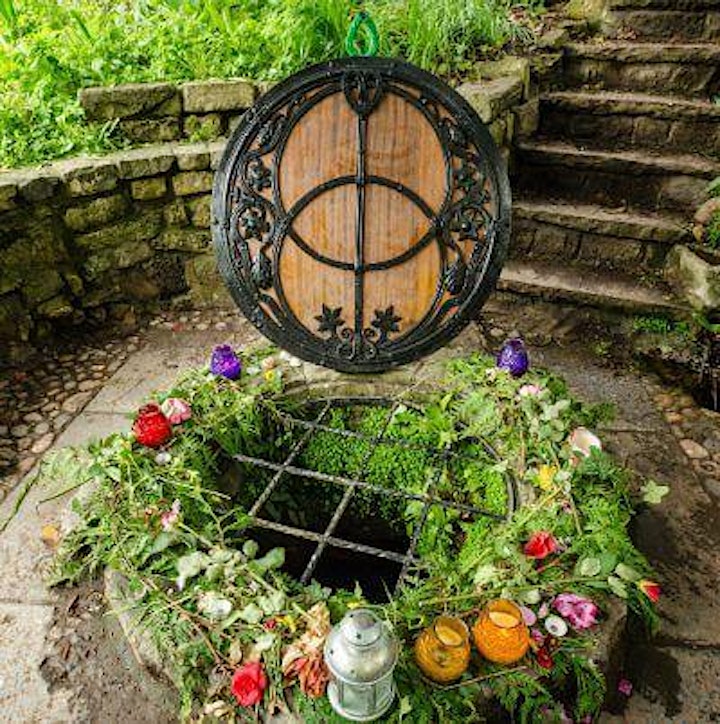 2—5pm - After a lunch break, we'll head to my humble abode, where you'll be welcomed in to the cosy space and I'll show you how to sculpt and decorate the wands with crystals and details of your choice, whilst exploring the meaning of expressing our souls potential and highest self. What role are you stepping into in the next chapter your life and who will you become?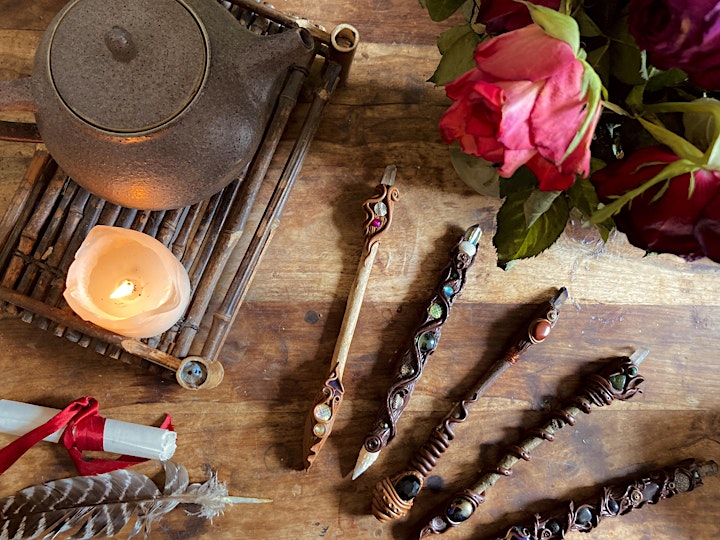 5—6pm- While we let the wand clay bake in the oven, you'll be pampered with a gorgeous cacao ceremony and guided meditation to call in your higher self and heal the 7 chakras with singing bowls and essential oils to prepare you for clearing you energies for the next chapter- your initiation....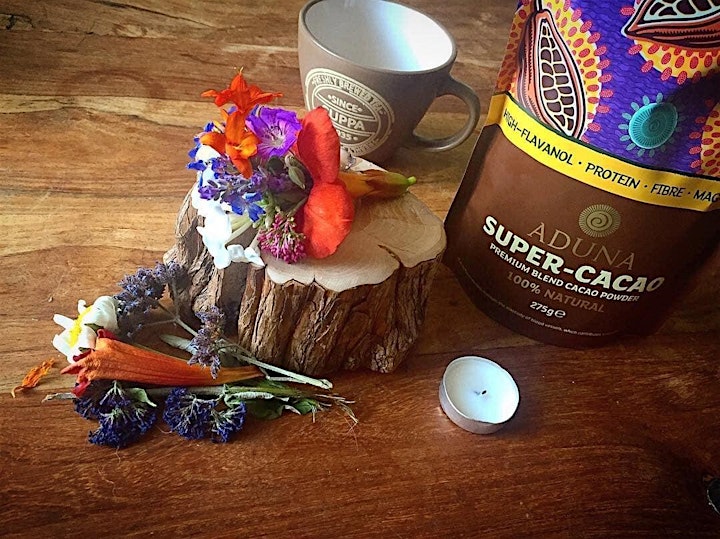 6-7pm- Finally, we'll end with a card reading for the journey ahead and an initiation ceremony where you can invoke whatever you'd like to initiate yourself into for the next chapter of your life (we'll write this on a scroll which you can take home along with your new wand). This is a beautiful opportunity to make any commitments to spirit with one another as your sacred witness, as we bless your path ahead and drink the spring water to make it so!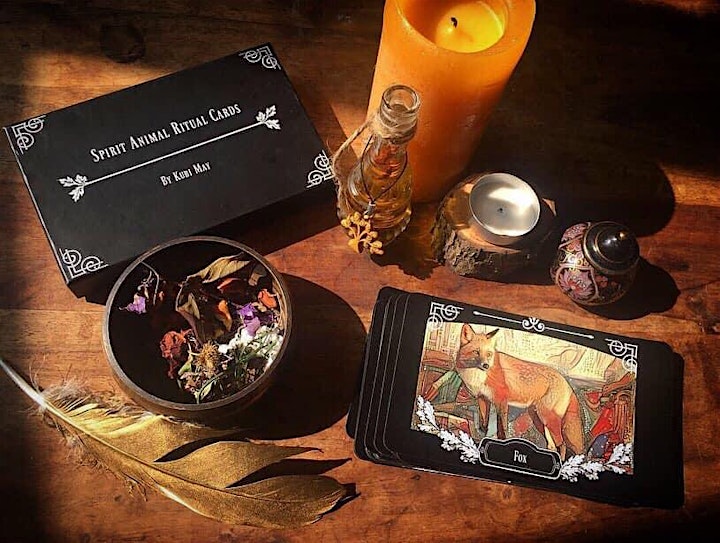 BOOKINGS...
The wand initiation day is 11am - 7pm on any day of your choice, although the white spring is only open on Sundays and Tuesdays at current.
Bookings are for a minimum of 2 people per group so please make sure you book with a friend or partner who would also like to do the workshop with you, (to keep numbers even) and add a minimum of 2x tickets to your basket when booking.
I'm also happy to work with groups as big as 6 people and to offer a discount for groups of 3 or more. (see prices)
BOOKING:
Please text me on 07986460011 before buying your ticket to check availability and arrange a time with me. :) I can run this workshop on Wednesdays, Thursdays or Fridays.
ABOUT KUBI MAY...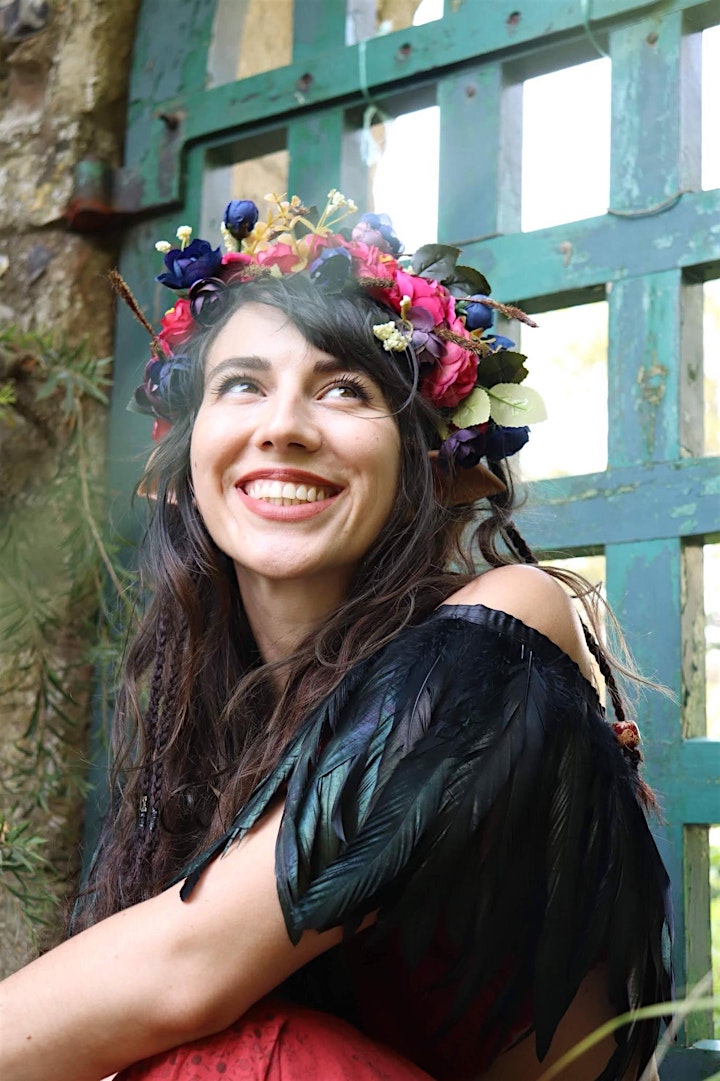 It's hard to say when a person embarks on their journey working with spirit. As a little girl I was always chatting away to elementals in the garden, making potions from crushed herbs & flowers. Instinctively, I always felt that my home was from a galaxy very far away and that I was only a visitor on Earth, as though I had a spiritual mission to get on with. Then, as I grew older, I began the study of spirituality & explored reading any book I could on esoteric healing. My global travels as a teenager taught me how magic & ritual had manifested in different indigenous cultures worldwide and I began to train towards becoming a Reiki healer (and eventually teacher) from the age of 18.
By my twenties, I finished my University Degree; a BA Honours in Creative Therapies where I focused my dissertation on the healing power of creative ritual and art in Psychotherapy. Following this, I worked for 5 years as a Family Therapist as part of an Intensive intervention Team for Children in Social Care in London, whilst also managing an Activist Art group 'The People's Tribe' to try and promote positive change in society with creativity (and rebellion!)
As I approached my thirties, I began to explore the healing potential of plant medicine and it's role in shamanic healing. One summer, I challenged myself to set off at sunset for a lone overnight pilgrimage, where I walked 12 hours through the night, singing songs to the stars, and arrived at sunrise on the mystical lands of Glastonbury for the first time, where I began my training in Shamanism.... and never left!
I'm still a member of the National Council of Psychotherapists (NCP) but now I also weave healing magic into my work! I live a harmonious life upon the mystical lands of Avalon; the heart chakra of the world and Celtic homeland of the Druids. It's in this sacred motherland, where I forage and make flower tincture medicines from the earth. More than anything, I love to hold space for others walking the sacred path of initiation or undertaking shadow work - using ritual and creativity to transform the darkness into light.
I spend my time hosting workshops in Reiki Training, Wand Initiations, Creative Therapy and Soul Alchemy in Glastonbury and offer 1-1 Reiki Healings and Creative Therapy sessions both online and in person.
It's a very gentle way of life (one that i'm humbled to be living) which allows me in my spare time to go on long dog walks, write mythical poetry, sculpt handmade wands and create artwork of memories from other worlds far, far away from here...