Sales Have Ended
Ticket sales have ended
Thank you for your purchase. If you have already bought the course ticket, an instructions to joining the online course will be sent to you up to 12 hours before your class starts. Any query for this course or future workshop, please send us an email to contact@hyperjapan.co.uk
Sales Have Ended
Ticket sales have ended
Thank you for your purchase. If you have already bought the course ticket, an instructions to joining the online course will be sent to you up to 12 hours before your class starts. Any query for this course or future workshop, please send us an email to contact@hyperjapan.co.uk
Explore the art of Japanese Tea Ceremony from a member and lecturer of the "Omotesenke" Tea School - Yuko Boff
About this event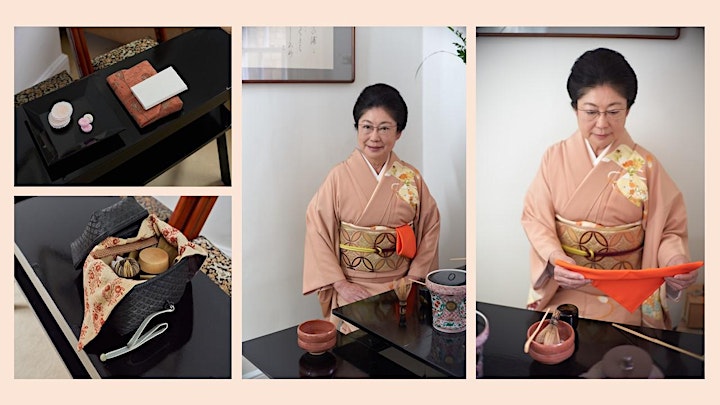 "Sado-茶道" ( Japanese Tea Ceremony ) online workshop: Beginners course (90 min x 3 lessons) with Yuko Boff
Long used to welcome honoured guests and mark significant occasions, the ancient Japanese Tea Ceremony involves much more than preparing and serving tea. Sometimes known as the Way of Tea, it brings together many elements of Japanese culture, art and nature.
Yuko Kobayashi Boff is a member and lecturer of the "Omotesenke" Tea School and currently practices both in Japan and London. In this workshop she will introduce you to one particular style: Ryurei-shiki. Originally introduced to welcome foreigners, it uses a table and chair. She will present and demonstrate some of the procedures and utensils we use, teach you how to attend a Tea Ceremony as either guest or host, and discuss the concepts which underlie the Way of Tea.
Join Yuko and find out how the Tea Ceremony offers a tranquil and beautiful space to clear the mind and soothe the soul.
Dates for Beginners course ( 90min x 3 lessons):
Day 1: 2nd Oct 2021, Saturday
Day 2: 16th Oct 2021, Saturday
Day 3 : 30th Oct 2021, Saturday
Time: 10:30 – 12:00 BST ( 1.5 hours lesson each day)
Instructor's profile: Yuko Boff
Online tool: ZOOM (link will be sent to you before your workshop**)
Ticket Price: £65 – Single person ticket for all 3 lessons of the Beginners course – including a "Cha-kin" linen cloth and 1st class Royal Mail shipping fee within the mainland U.K.
Please send an email to contact@hyperjapan.co.uk prior to your purchase of your ticket if you wish to join from outside of the U.K..
Precautions: Over 18 years old, suitable for beginners.
Ticket sales will close at 5pm on 1st Oct 2021, Friday.
Note: "Chakin" cloth will be sent to you by the instructor prior to the 2nd lesson.
Workshop plan
Please be prepared 10 minutes before the workshop starts.
In each session, Yuko will demonstrate the tea ceremony and you will learn how to use equipment. By the end of the 3rd session, you will know how to make tea on your own.
Day 1
Introduction and presentation of the Tea Ceremony
Outline of history
Day 2
Attending the Tea Ceremony as a guest
Kimono and the Tea Ceremony
Importance of nature and the seasons in the Tea Ceremony
Day 3
How to make Tea the Japanese way
Introducing the Tea Box and Tea Basket
Yuko will have Q&A time in each session.
NOTE: This online session will not be recorded to protect the privacy of workshop participants.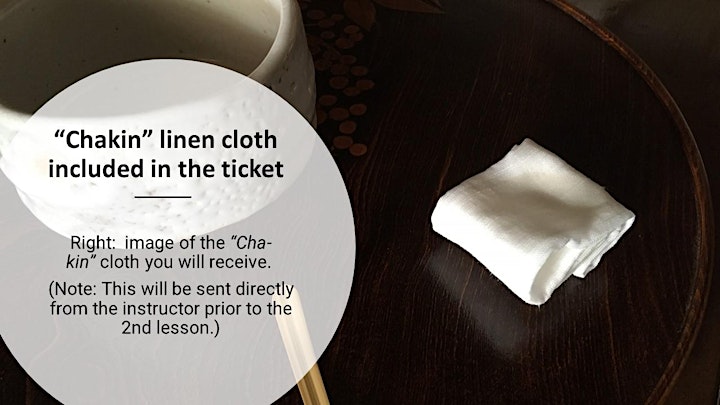 Other equipment needed for the class
Please prepare theses equipment by yourself. It is recommended to have your "Cha-wan" for the first lesson but the rest of equipment before the 2nd or 3rd lesson starts (we will notify you when).
"茶碗: Cha-wan" (tea bowl or a deep bowl) & a sticker to mark front if your bowl has no patterns.
"茶筅: Cha-sen" (tea whisk)
"茶杓: Cha-shaku" (tea scoop or any spoon)
"抹茶: Maccha" ( ceremonial grade green tea powder)
Any kind of sweets of your choice: chocolates, biscuits, dates etc.
A tray (any shape)
A thermos filled with boiled water.
A bowl to discard water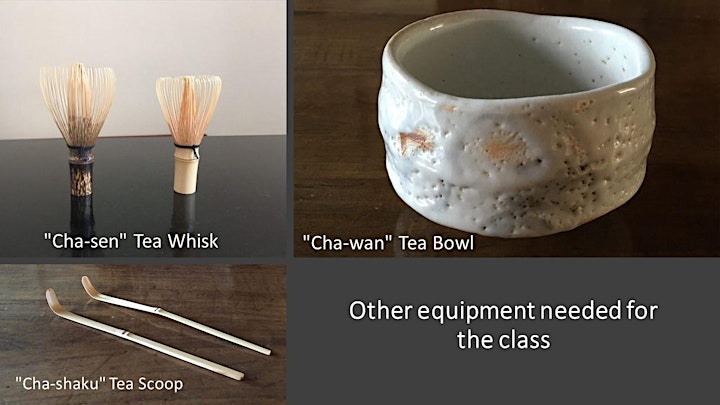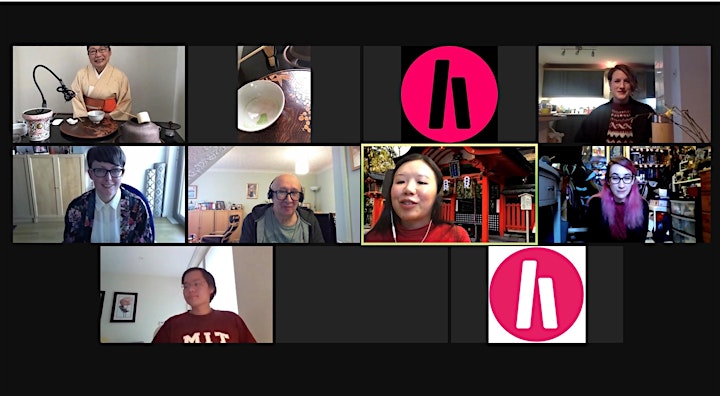 * Image of Yuko's online Tea Ceremony Course at HYPER JAPAN
********************************************************************************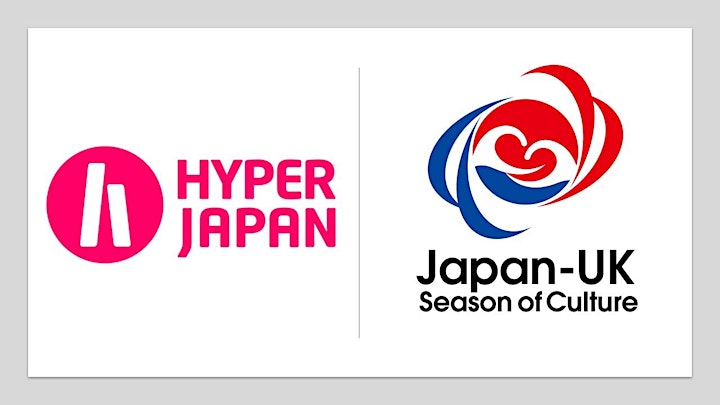 Organiser of "Sado " ( Japanese Tea Ceremony ) online Beginners Course with Yuko Boff