Description
Join SAE for some wholesome pub food and a quiz during UKSG 2017 #UKSG17. Meet Amy Shreckengost, your SAE Regional Manager and the Content Online team.
This is an informal event where you will be able to talk to us about SAE's range of subscriptions, industry leading technical papers, standards, books and more.
You do not need to be registered for the conference in order to attend. Please feel free to share this invitation with your colleagues and anyone else you think may be interested in attending.


---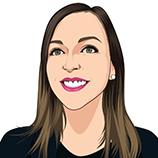 Meet with Amy Shreckengost from SAE International to discuss your Institutions needs and ways she can support you in the year ahead to increase usage with your SAE Subscription.
+1.724.772.4056 | Amy.Shreckengost@sae.org | www.sae.org


---

Menu
FAT BADGER STEAK BURGER
Smoked Applewood, Pancetta, Sweet Potato Fries
FISH 'N' CHIPS
Crushed Peas, Tartar Sauce
FETTUCINI
Roasted Heirloom Tomatoes, Basil & Parmesan (v)
Note: we can accommodate special dietary requirements.