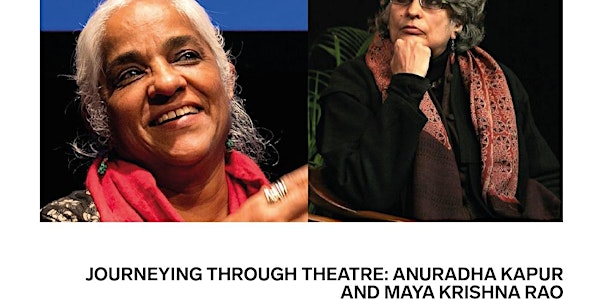 SAF 2020 x You | Journeying through theatre: Anuradha Kapur and Maya Krishn...
Description
Serendipity Arts Festival has launched a new digital initiative SAF 2020 x You for all those who are braving the pandemic in quarantine and living in lockdown. SAF 2020 x You will be hosted on the different social media platforms of the Festival, supported by a new, specially designed webpage. The virtual festival will be bringing a range of multi-disciplinary experiences, from a cross section of the arts in the form of archived and aggregated content from the past and present.

As part of this initiative comes Journeying through theatre, with Anuradha Kapur and Maya Krishna Rao. Join a live conversation on Zoom with the stalwarts of theater and know about their journey through it.
To join, visit the Serendipity Arts Festival Facebook page: https://www.facebook.com/serendipityartsfestival/ or visit the website: https://www.serendipityartsfestival-safxyou.com/