Refund policy
Contact the organiser to request a refund.
Eventbrite's fee is nonrefundable.
Applying the Scrum Master role within a SAFe® enterprise. For Scrum Masters learning about their role in a SAFe enterprise context.
About this event
This event is suitable for participants based in following timezones:
London, Spain, Vatican City, Tunisia, Switzerland, Poland, Sweden, Egypt , Norway, Netherlands, Italy, Germany, Denmark.
SAFe Scrum Master
Applying the Scrum Master role within a SAFe® enterprise
with Certified SAFe® Scrum Master
In this two-day course, attendees gain an understanding of the role of a Scrum Master in a SAFe enterprise. Unlike traditional Scrum Master training that focuses on the fundamentals of team-level Scrum, the SAFe Scrum Master course explores the role of the Scrum Master in the context of the entire enterprise, and prepares attendees to successfully plan and execute the Program Increment (PI), the primary enabler of alignment throughout all levels of a SAFe organization. This includes learning the key components of Agile at scale development, how Scrum is facilitated throughout the enterprise, and how to execute Iteration Planning.
Attendees discover how to build high performing Agile teams by becoming a servant leader and coach, and how to coach those teams to deliver the maximum business value at scale. SAFe 5 Scrum Master (SSM) certification signifies that people are prepared to perform the role of Scrum Master in a SAFe environment, increasing their value to teams and organizations that are implementing SAFe.
Job role description/target audience
A Certified SAFe® Scrum Master (SSM) is a SAFe Scrum Master professional responsible for integrating Scrum practices into an organization.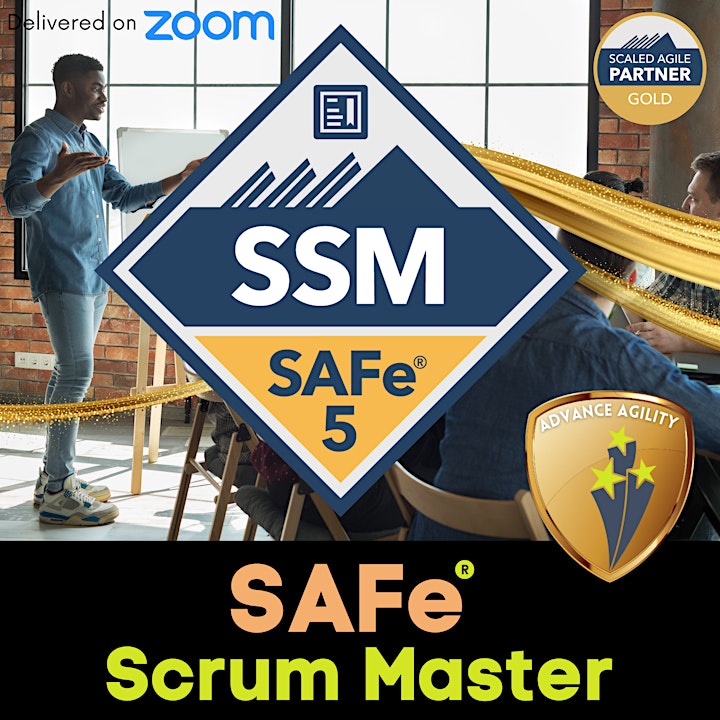 "The Scrum Master, the person in charge of running the process, asks each team member three questions:
1. What did you do yesterday to help the team finish the Sprint?
2. What will you do today to help the team finish the Sprint?
3. What obstacles are getting in the team's way? That's it. That's the whole meeting."
― Jeff Sutherland, Scrum: The Art of Doing Twice the Work in Half the Time
Start your journey today to learn how can you perform better and increase the productivity of your team as a Scrum Master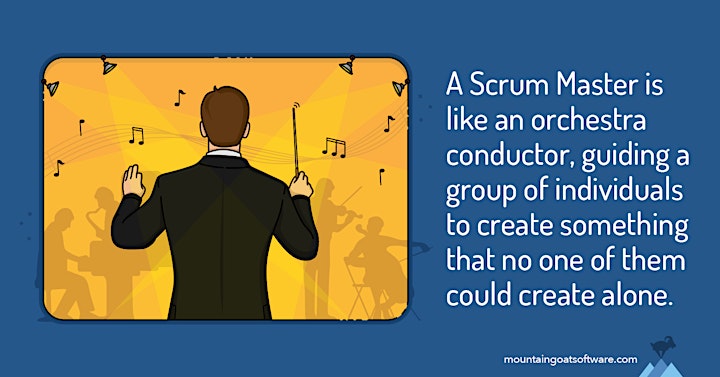 Learning Goals
Describe Scrum in a SAFe enterprise
Facilitate Scrum events
Facilitate effective Iteration execution
Support effective Program Increment execution
Support relentless improvement
Coach Agile teams for maximum business results
Support DevOps implementation
Prerequisites
All are welcome to attend the course, regardless of experience. However, the following prerequisites are highly recommended:
Familiarity with Agile concepts and principles
Awareness of Scrum, Kanban, and eXtreme Programming (XP)
Working knowledge of software and hardware development processes
Exam Details
Completion of this course gives you access to the exam and all related study materials as part of your Learning Plan in the SAFe Community Platform.
For more information about the exam and benefits of becoming a Certified SAFe professional, click the More Exam Details button.
What Attendees Get
Digital workbook
Preparation and eligibility to take the SAFe® 5 Scrum Master (SSM) exam
One-year membership to the SAFe Community Platform
Course certificate of completion
Attendees must attend both days of the course in order to qualify for the exam.
Book Now!! or get in touch at contact@advanceagility.com
We have helped people from these organisations in past for Training, Coaching and Transformation needs: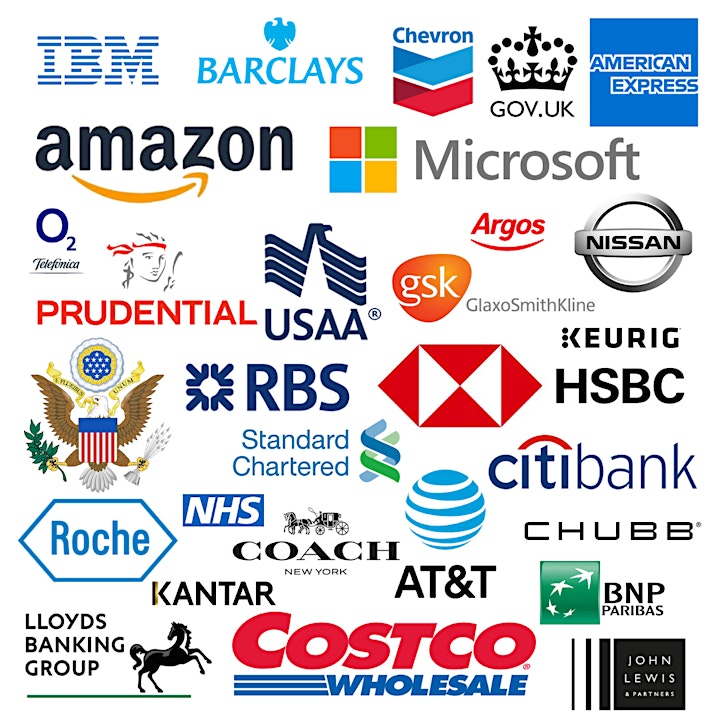 FREE Lifetime Support
Advance Agility provides free life time post training support on whatsapp groups, linkedin groups, facebook groups and on advance agility website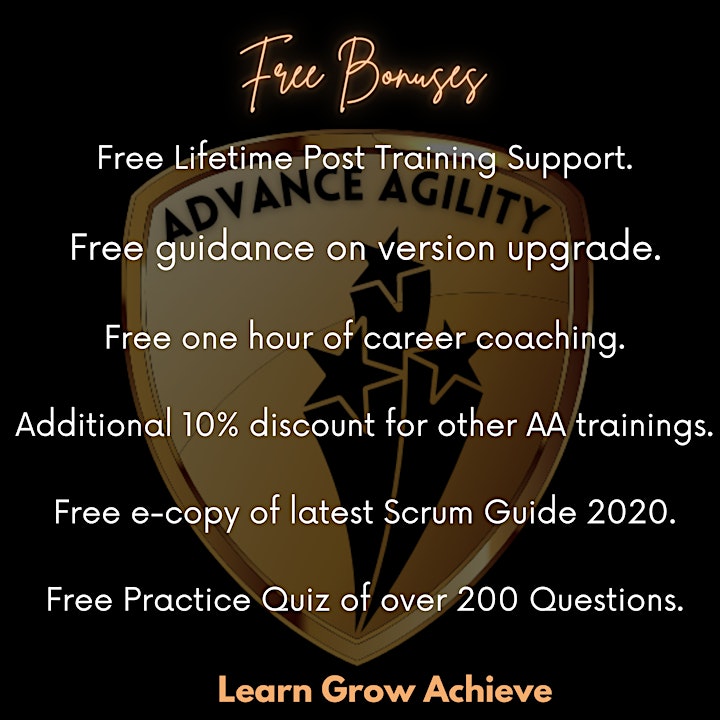 "It was the Scrum Master's job to guide the team toward continuous improvement—to ask with regularity, "How can we do what we do better?" Ideally, at the end of each iteration, each Sprint, the team would look closely at itself—at its interactions, practices, and processes—and ask two questions: "What can we change about how we work?" and "What is our biggest sticking point?" If those questions are answered forthrightly, a team can go faster than anyone ever imagined."
― Jeff Sutherland, Scrum: The Art of Doing Twice the Work in Half the Time
Book Now!! or get in touch at contact@advanceagility.com
What participants are saying about some of our Trainers on Google: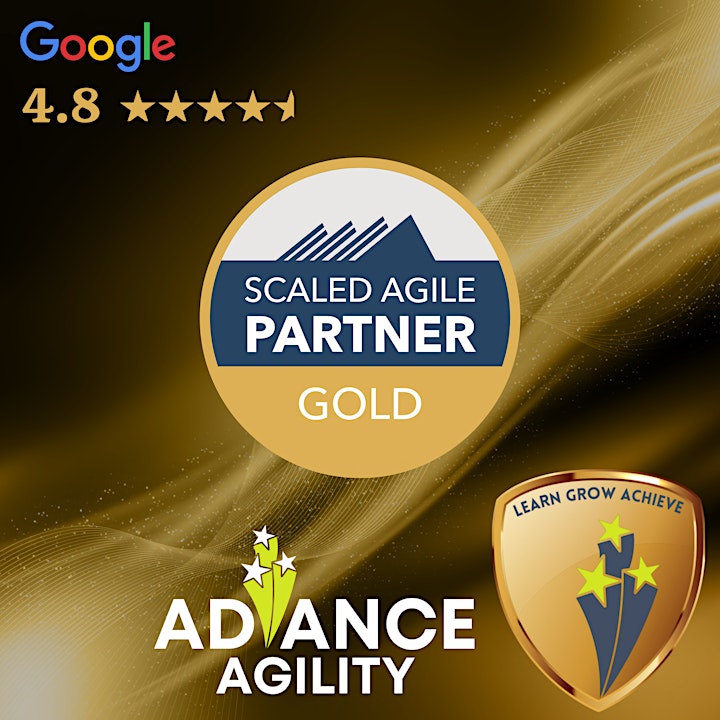 Book Now!! or get in touch at contact@advanceagility.com
Corporate Pricing and Discounts:
Please get in touch at contact@advanceagility.com
UK Numbers: +44-7850643690 / +44-7879904917
Know about SAFe in 5 Minutes
Book Now! To reserve your seat and take first step towards transforming your career!