The people that you recruit must share the same child protection values as you do, and this begins with a thorough safer recruitment
About this event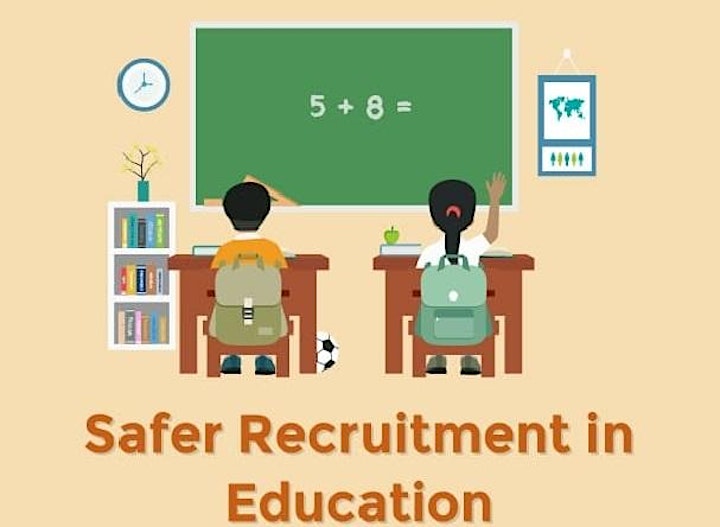 Safer recruitment is a set of practices to help make sure your staff and volunteers are suitable to work with children and young people. It's a vital part of creating a safe and positive environment and making a commitment to keep children safe from harm. Safer recruitment should be a continuing process of improvement for every school whose work or services involve contact with children and a suitably trained adult is mandatory on every recruitment panel in an ODBST school.
it's essential that our governors and senior leaders understand how to ensure these people are safe to work with children. The people that you recruit must share the same child protection attitudes and values as you do, and this begins with a thorough safer recruitment process.
Throughout this Safer Recruitment course you'll learn about how to create an effective applicant information pack, how to successfully interview candidates, and how to carry out pre-appointment checks (including DBS checks) before a candidate is appointed.
(Keeping Children Safe in Education 2021 compliant)
Target Audience: Governors and Senior Leaders
Work shop Leader; David Cousins (SIA)
PLEASE NOTE THIS IS FOR ODBST SCHOOLS ONLY
Organiser of Safer Recruitment Training
The Oxford Diocesan Bucks Schools Trust empowers its unique schools to excel. The Trust currently serves over 1000 pupils across twelve former Voluntary Aided, Voluntary Controlled Church of England and Community Schools. 
Schools within the Trust are supported by a core team of experienced professionals, who regularly meet with school leaders and broker appropriate support, whether external or through the school to school support network from within the Trust.