Description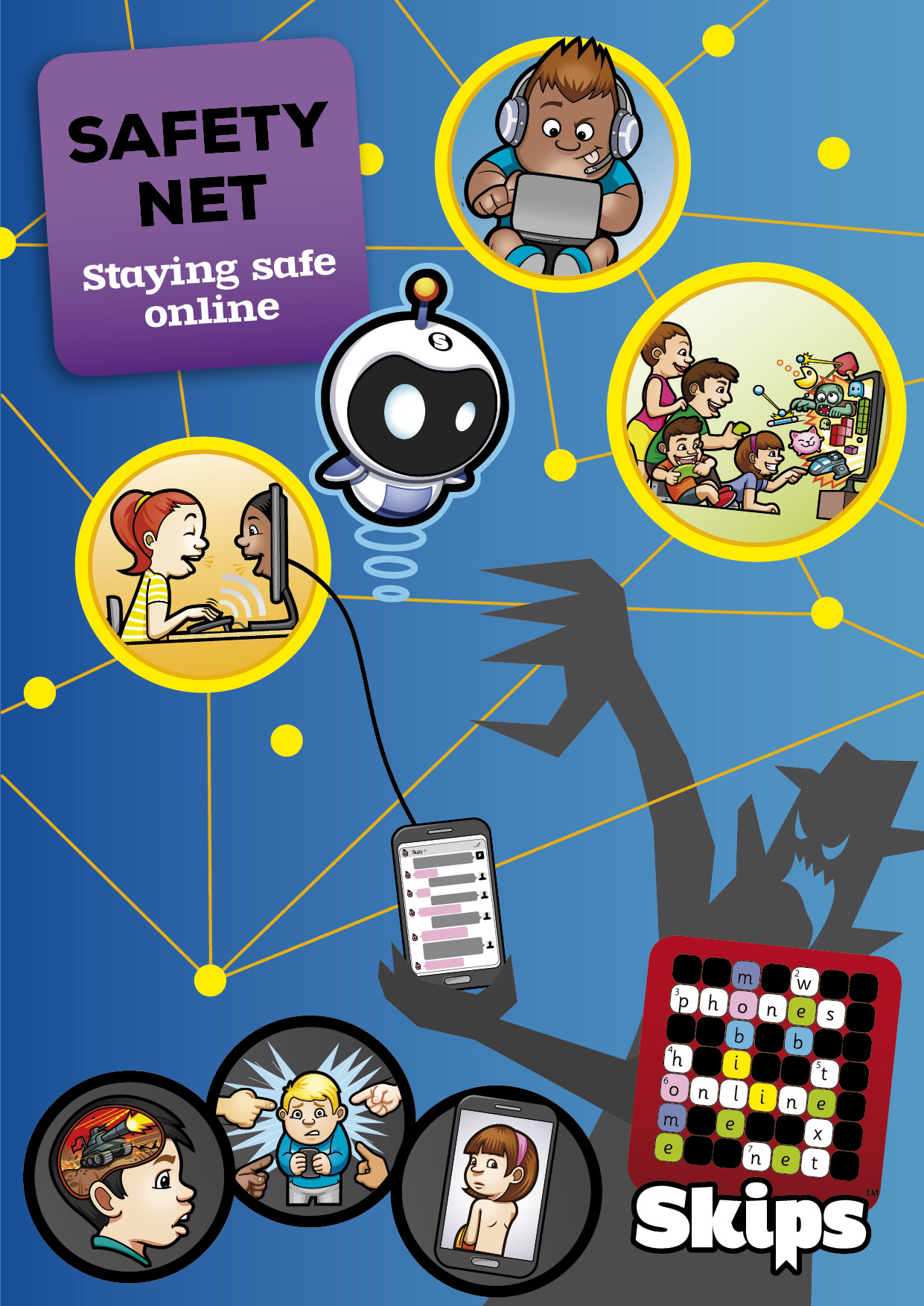 Ninety percent of what children do online, they do outside school. The SKIPS - Safety Net Programme has been developed in collaboration with schools, teachers, pupils and parents to help keep children safe online and create behaviour change in the home. The programme is suitable for Key Stage 2 and 3 teaching professionals and reaches the parents through the children effectively
This CPD training will support and equip you with the confidence to deliver engaging lessons to raise awareness of the potential dangers of sharing personal information, sexting, social media, cyberbullying, gaming, grooming, fake news and radicalisation. The unique class set of resources, rationales and lesson plans provided enable sensitive subjects to be discussed openly and save on hours of preparation time. The homework books act as the toolkit to convey the messages taught in the classroom into the homes and designed to enhance parental engagement. You will be also be equipped to arrange and deliver well-structured parental workshops that are not only hard hitting but drive home the importance to parents of the need for their involvement in helping to keep their children safe online.
The cost includes
A CPD training day with lunch at the Edgbaston Golf Club

Teachers resource pack, lesson plans, rationales and training material

A classroom set of 35 Safety Net exercise books

A classroom set of 35 Parental Engagement Safety Net homework books

Digital online support material

Certificates
The aims
Children know how to keep safe online.

Children to understand the potential dangers the internet can bring.

To recognise grooming and techniques used online through social media and gaming.

Not to share personal information.

Raise awareness of Fake News.

Being able to discuss this subject more openly with their parents and teachers.