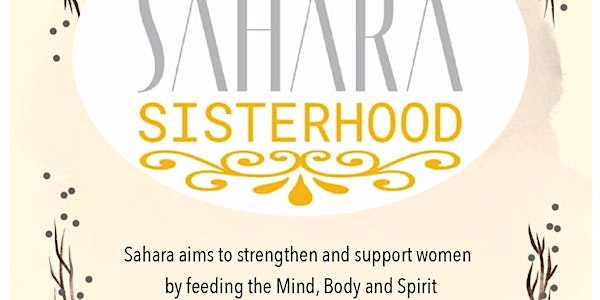 SAHARA SISTERHOOD: Improving women's spiritual, mental & physical wellbeing
Location
Csc-Building
323 Rue du Progrès
Schaerbeek
1030 Bruxelles
Belgium
In-person wellbeing event designed to strengthen and support women by feeding the mind, body and spirit - and become catalysts of change
About this event
The European Network on Religion & Belief (ENORB) is hosting an in-person women only session with Sahara Sisterhood (upwards of three hours in duration) designed to strengthen spiritual, mental and physical wellbeing and support women to become ambassadors and catalysts of positive change - tackling discrimination, racism and extremism. The session starts at 14.00 CET (15.00 BST): CSC Building, Rue du Progres, 323, Brussels - 1030.
Sahara Sisterhood is a project ran by Navleen Kaur and Rose Codling that has been created to provide a safe and secure space for a way of living life with an embodied experience in modern times. The aim of the session is to empower women, allowing them to rise above the challenges of mental abuse, domestic violence, and trauma in all aspects of life. Sahara Sisterhood aims to strengthen and support the people who choose to embark upon this journey of self-expansion. For more infomation: SaharaSisterhood
Sahara Sisterhood project is one of those ran by All Faiths And None, a registered UK charity with a varied team consisting of people both religious - Christian, Muslim, Jewish, Hindu, Sikh, Buddhist, and Pagan - and non-religious - Humanist and Atheist - committed to exploring faith, belief, and values within and across the diverse traditions. Among the objectives of AFAN: stimulate discussion, reduce intolerance, build mutual understanding, and encourage recognition of common values and unique differences.
The European Network on Religion and Belief is funded by project income, donations, membership fees and a generous grant from the Open Society Foundations. This session is financially supported by the European Network Against Racism via their Resilience and Empowerment Fund.