Description
Since working with Comme des Garcons earlier this year, we have been working to open our exclusive fashion society in the UK, and we are thrilled to inform you that Saint Hyro will be hosting our public club event at the Ministry of Sound in London.

"This is America" will be celebrating the 100 years of the American fashion industry, and all the fabulous fashion designers it has brought to the world. This includes Thom Browne, Alexander Wang, Rick Owens, Virgil Abloh (Off-White), Heron Preston. Jerry Lorenzo (Fear of God), as well as the America-inspired brands like Palm Angels. Since the 1960's rise of counter-culture, the American fashion industry has been making remarkable influences on the global cultures, in and out of luxury, celebrating diversity and individuality. This club night aims to celebrate this by doing a mass styling competition at a club scene, rewarding those with great looks. Come Party with us.

---
Recruitment of Members

Saint Hyro was originally a private member's social club made of fashion enthusiasts in Tokyo, established in 2011. Since arriving at London in March this year, we have been putting great numbers of hours setting up our London Team. Through this event, we will be recruiting some new members to establish the most exclusive fashionista group in London.
We will be recruiting designers, stylists, and models for the upcoming runways and events in 2019.
---
Meeting the Fashion Youths of London

Sadly, we have been in London for only a few months. But we have seen many fascinating scenes, styles, and people. The London grime, Shoreditch, Pride Parade, Nando's, the remaining punks, and Stormzy (was amazing). The city is packed with interesting people, doing interesting things, and we think there are a lot more for us to see. As rookies, new in town, we would like to meet you, grab some drinks, and really get to know you.

Let the hangover bond us x
---
Dress Code

Please come dressed. Ready. Lookin' absolutely fab. We appreciate good taste, crazy, and a hint of sugar and spice. The event has no official dress code but it would be great if your look is America inspired. We'll leave it to you #winkwink

Please note that our photographers and team members will be hunting for good vibes.
---
VIP and tables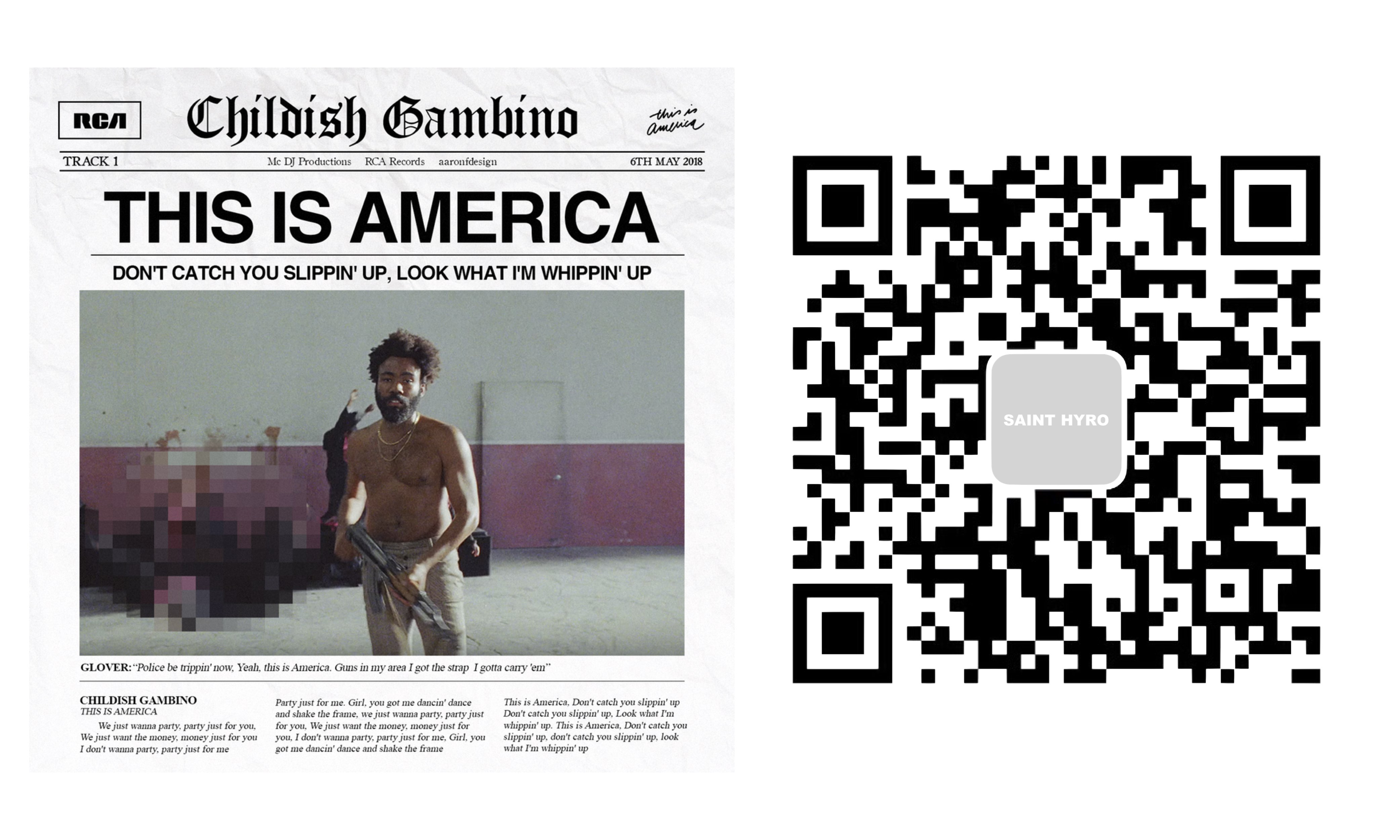 We are aware that some of you will be coming with your crew/homies. If you want to reserve a table for a more exclusive experience, please drop us an email stating the number of people. or you could contact us via Wechat by scanning the QR code above.

Email: info@sainthyro.com

Please note that only VIP ticket holders can reserve tables, and all tables are in the VIP area.
---
Games and Raffles

As we are celebrating American Fashion, we decided to give out some American goodies. (That's goods from American brands, not sweets.) This includes bags, accessories, clothes, and gift cards. Unlike most event, where they disappoint you with £10 Amazon vouchers, we will be giving out items from the 2019 SS collections.

The games and rules will be announced as you enter so please come sober. Our bouncers are not so welcoming to the absolute drunk.
---
Ministry of Sound

If you have never been to the Ministry of Sound, here are some fun facts.
27 years old legendary club
Ranked 24th on Top100 worldwide clubs by DJmag this year.
Ministry of Sound is mentioned three times in Irvine Welsh's novel 'Trainspotting'.
The main room has 84 speakers.
The strangest items handed in to lost property include homemade cheese and onion sandwiches, a wooden leg and a plane ticket to Mozambique.