Description
ARE YOU INTERESTED IN CREATING 20% PLUS GROWTH IN YOUR BUSINESS IN THE NEXT 12 MONTHS?
Are you struggling to create scale in your business using your current strategy? Join us for a practical interactive session designed to boost your business success. You are invited to this workshop where you will learn how to scale your business.

REGISTER NOW
During this workshop you will learn:

How to best position your business for growth

The options available to grow - Organically, Joint Ventures, Mergers & Acquisitions and what's best for your business

A 12 Step Growth Tool which breaks down the key areas you need to work on to grow your busines

The infrastructure required to support your expansion

How to build the overall business model to ensure your business success

Find out how to take your business to the next level.
The workshop will be facilitated by business growth expert, Helen Roberts, who runs CPG Ltd and Start Up Richmond. Helen is a gifted leader, a popular trainer at live events, a coach and a mentor. Her fast-paced, authentic style, her incredible energy and passion will not only inspire you, you will be empowered knowing you can overcome your personal obstacles to be the best that you can be and live an incredible life! Helen's has coached, mentored, trained and supported over 50,000 business owners to date.
GET EXPERT ASSISTANCE
On the day explore:
• The different business structures available
• How to develop your business plan
• How to access your target audience
• Build a business sales models that builds profits
• Ways to access finance
• How to set up the infrastructure of your business to facilitate growth
• Become crystal clear on your value proposition
• Understand the problems & needs of customers and how to communicate to them to get results
• Learn how to perfect your sales pitch
• What type of sales approach you need and channels you can use
REGISTER NOW
Who is this event for?
High growth start ups and small or medium sized enterprise.
This event will have a maximum of 10 participants to ensure you get as much attention as you need.

ABOUT HELEN ROBERTS, MD CPG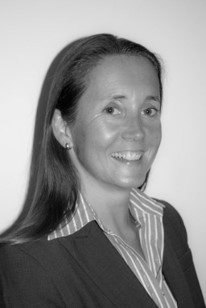 Passionate about growing businesses, Helen has been assisting CXO level executives of both national and international SME's to shape their business, implement growth and build lasting infrastructure. Helen followed her own passions, and built her business on that foundation. In just over twelve months after starting her business, she had made one million+ and then went on to grow from strength to strength. Since then, she has assisted many of the world's leading investment banks, and other Fortune 500 companies and has coached, mentored, trained and supported thousands of SME's across the globe.
About Us
StartUp Richmond invite you to this business networking event to help you take your business to the next level.
It is a relaxed and informal networking event where you will meet like-minded business owners and gain access to some tools that will help you expand your business. It's a positive, supportive environment where everyone wants to help each other.
This workshop will give you the tools that you need to grow your business. You will also gain the opportunity to get to know many small and medium sized businesses in the local area and many support services available to transform your business and take it to the next level.
StartUp Richmond is growing from strength to strength. This event is designed to serve the start-up & SME needs for our local area.
REGISTER NOW