Event Information
Refund Policy
Contact the organiser to request a refund.
Eventbrite's fee is nonrefundable.
Everything you need to know about pursuing more strategic deals for your company.
About this Event
Just what is a "big deal" these days?
Big deals - sometimes called Mega-Deals (I know) - are not necessarily defined simply in terms of money alone; it could be a relatively small deal you're working on but highly strategic in nature or have some other business dynamic which makes it more interesting than your average bread and butter sale.
Those are the kind deals I got into sales to do and have spent 30-years doing them - I'd like to share some of this with you and give you practical tips on winning some of your own big deals with real, actionable take aways.
And those definitions are just from YOUR point of view; What might be a standard, vanilla deal to you might well be a gigantic pivot or fork in the road from the client's perspective.
How do you decide how to - or even whether to - pursue a big deal?
Who do you need to talk to?
What do you need to tell them?
...and what about timing 🤔, should you talk to person A before or after talking to person B?
With so many permutations and variables, it's enough to make you "no-bid" or put the opportunity in the "too difficult" pile.
And, as if that wasn't enough, a high percentage of big deals don't even happen for reasons I'll tell you about.
Look forward to seeing you online to learn more about this exciting area of sales strategy.
This 60-minute Webinar is for you if you're:
New to Sales wanting to learn lots, quickly
Thinking about getting into Sales and wondering what all the fuss is about
A Sales Pro already, looking to make it to the next level of deal closing
SME Business Owner where Sales is just 1 of the many things you have to do
In Marketing but you want to create more value for your Sales department
Using my 30-years of successful Corporate sales experience, I'll guide you through the 7-step best practice sales process to help you:
Win more deals (of the right kind)
Win more profitable deals
Win more new and "new, new" customers
Recruit the right kind of "pursuit" team (Webinar 5 talks about this!)
Spend less time on deals you were never going to win in the 1st place
Feedback from this Webinar Series:
• Regretting that I didn't know about the previous webinars too (Lindsey, UK)
• Really appreciate the great content (Anna, Ukraine)
• Very valuable again - see you next week (Sue, UK)
• Great call. Have already registered for the next one! (David, UK)
• That was very informative :) (Taher, UK)
Brilliant - almost as good as in the flesh (Ralph, UK)
Feedback from previous ("live") workshop participants has been absolutely marvellous - more than 30 participants from California to Queensland and Kenya joined us for the last webinar!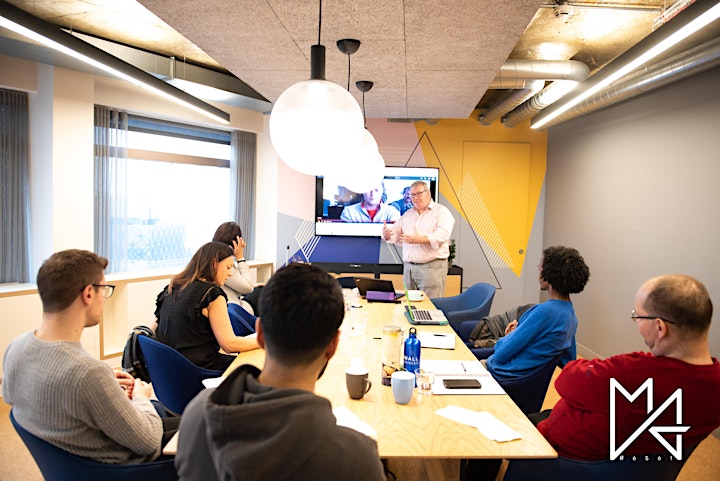 Like this...but online from the comfort of your home.
Date and Time
Location
Refund Policy
Contact the organiser to request a refund.
Eventbrite's fee is nonrefundable.