Description
Business Gateway Tayside invites you to attend this exclusive Sales Masterclass, looking at The Structured Sales Process and 'The Trojan Horse'.
When: This will take place on Monday 5th March, 9 am (registration) - 4:30 pm
Where: Forfar Athletic Football Club, Forfar, DD8 1EG
What is included: Generating leads and sales are an important part of your business which impacts your success in a big way. In order to best present your product or service offering and ensure that you are maximising your sales potential, you must understand the sales process and be competent in all aspects of it.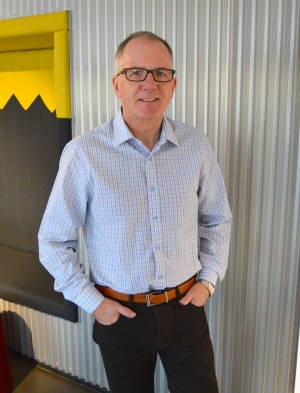 This masterclass will be delivered by Gordon Mackay, a Business Gateway Growth Adviser and a successful salesman with over 40 years of experience.
Drawing upon his extensive experience, Gordon will examine the 6 steps of the Structured Sales Process, equipping you with the skills to transform how you generate sales and leads for your business.
Gordon will also look at sales forecasting in his own easy to understand method so that you can begin implementing this within your business sales plan straight away.
You will also be welcome to ask any questions you may have.
Please note that due to the popularity of Gordon's Masterclass sessions, spaces are limited for this event and early booking is strongly recommended to avoid disappointment.
A light lunch and refreshments will be provided.
We look forward to welcoming you.
This masterclass is funded by European Regional Development Fund. Investing in a Smart, Sustainable and Inclusive Future.