Description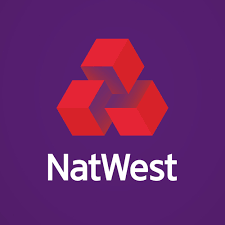 Business Boost Board is a peer support group allowing business owners space to step outside their business and share experience with like minded people.
We meet monthly to give you time to talk things through, away from your workplace, in a supported environment helping find the solutions that you need to grow your business.
You are welcome to attend as your schedule allows, you aren't committed to come every month.
You can join us to share a challenge that you are facing & your experience with other attendees.
The event is free to attend and open to all.
We will start each session with a 30 minute topic. This month our topic will be Marketing and the discussion will be led by :
Lindsey Burden
The Business Success Coach
Connect with me on Facebook or come join me in the Make It Happen Facebook Group where business owners just like you connect, engage and grow.
Mobile: 07733 361 764
Email: lindsey@brownburden.com
Website: www.brownburden.com
What do you need and how can I help?
My goal is to empower you to CREATE and OWN your success, a success created on your terms. Totally 'doable' with clarity, focus, belief and a whole lot of fun. If you're struggling with a business challenge, feeling stuck, frustrated and overwhelmed then the Business Freedom Coaching Call might be just the thing and is my gift to you.
A coaching session you will leave with absolute clarity on the next steps you need to take and yes that is possible in just one 45-minute call. Access my diary and book your free Business Freedom Coaching Call here.
All information used in this presentation you are registering for is produced for information purposes only and is for the sole use of the attendees at the presentation.
Whilst we feel this topic is beneficial to business owners, the views expressed are not intended to be and should not be viewed as individual advice or as a recommendation by RBS, NatWest or any third party. You should seek independent advice in respect of issues that are of concern to you.
To the maximum extent permitted by law we expressly disclaim all representations, warranties, or assurance of any kind, expressed or implied, that are made to the accuracy or completeness of the information contained in this presentation and do not accept any obligation to update or correct any information contained herein.
During the event photographs may be taken on behalf of the host with a view to posting on social media to promote services offered to customers. If you do not wish to be included in the photographs please notify us.
For the avoidance of doubt RBS/NatWest does not produce the materials for all presentations. This disclaimer applies equally to any materials or presentations produced by a third party.
By registering for this event you agree that you have read and expressly agree to the use of your personal data submitted as part of your event registration by Eventbrite in accordance with their: