Description
Building on the success of 2016, SalisburyICW 2017 starts with a motivational performance workshop like no other from former world champion boxer Glen Catley. Glen is a clinical psychotherapist, psychologist and hypnotherapist. He will share how solution-focussed therapy took him from being a raw amateur boxer to becoming a professional world champion.
SalisburyICW provides workshops, experiences and talks on a wide range of coaching and psychotherapy topics. The event is aimed at individuals, employers, business owners and of course coaches and others from the helping professions. Our themes are: wellbeing; leadership and management; intuitive business planning; psychotherapy; counselling; and credentialing for ICF coaches. Additionally, experiential events are available on most days: mindfulness meditations; short (30 min) 1:1 drop-in coaching taster sessions; and short (30 min) drop-in NLP taster sessions.
A pop-up cafe will be run by Quench as a pilot on 15 May - if it goes well the cafe will run all week. Quench will serve filter coffee and pastries in the mornings and sandwiches and snacks at lunchtime. Please have a look at their online menu and bring cash for payment: http://www.quenchsalisbury.com/cafe/menu/
SPEAKERS, FACILITATORS AND WORKSHOP LEADERS
Glen Catley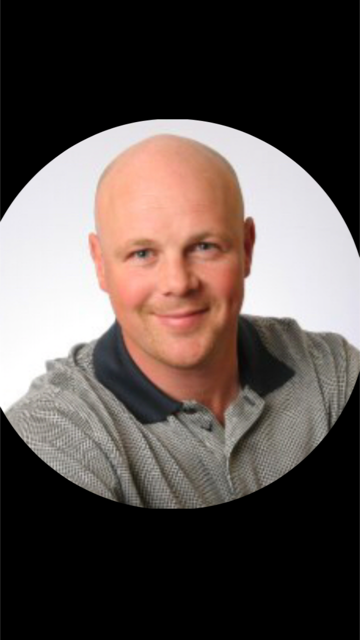 Glen is a former WBC Super Middleweight World Boxing Champion. He is a clinical psychotherapist, psychologist and hypnotherapist. He will share how solution-focussed therapy took him from being a raw amateur boxer to becoming a professional world champion. Glen will open SalisburyICW with an unforgettable motivational workshop!
---
Ross Nichols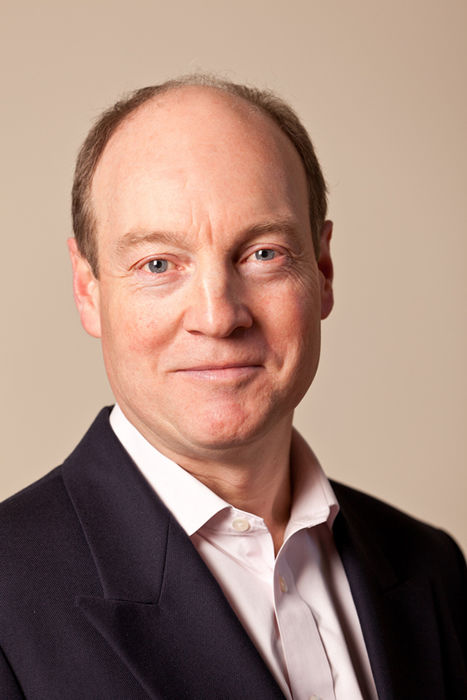 Ross Nichols is the organiser of Salisbury International Coaching Week. Ross's first career was as a Royal Engineer. Since leaving the Army in 2008, his interest in business, personal development and wellbeing has drawn him into mentoring business owners and coaching for career transition, emotional intelligence, personal transformation, health and wellness, and mindfulness.
He is a member of 5 professional institutes and numerous business and networking organisations. He is a contributing author to the IoD publication, The Growing Business Handbook (2015 and 2016 editions) on coaching and mentoring, leadership for performance, and authentic leadership for growth.
Ross co-founded and leads the Wiltshire Business Mentoring Scheme and mentors undergraduates and business start-ups at Southampton (Solent) University. He founded and leads the Salisbury Coaching Circle and NLP Group and is an Ambassador for the International Coach Federation (UK). He is a founding member of the Cancer Coaching Community. His purpose is to help others succeed, whatever that means for them
Ross will lead workshops on:
Wellbeing:
Wellbeing workshop 1: understanding your wellbeing
Wellbeing workshop 2: emotional intelligence for wellbeing
Wellbeing workshop 3: spiritual intelligence for wellbeing
Intuitive Business Planning:
Intuitive Business Plan workshop 1: understanding your leadership, your power, your development and your direction
Intutitive Business Plan workshop 2: understanding your wealth creation strategy and your relationship to your business
Intutive Marketing Plan workshop: how to use your natural talents to promote your business
Ross will co-lead (with Clare Norman) a workshop on credentialing with the ICF (International Coach Federation)
Ross will provide experience sessions throughout the week on:
Mindfulness meditations for busy people (30 mins)
1:1 drop-in coaching taster sessions (30 mins)
---
Clare Norman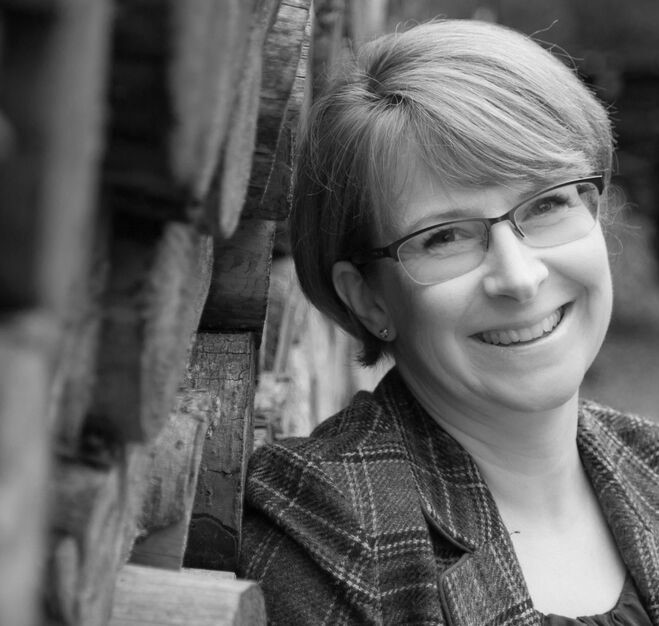 Companies come to Clare to support their people to grow through big changes, rather than being knocked for six. They also call on Clare to coach great leaders to create a ripple effect in the organisation's engagement and productivity. Clare coaches passionate people to live their best story in times of change and in times of stability. People come to her to make high impact transitions from one company to another, from one role to another, and in stepping up to more senior leadership levels – or any other change they are making. They figure out what to leave behind and what to take with them; how to work through uncertainty; and how to make a great new beginning. They want to get clearer about their way forward, grow through the changes, manage their stress levels, enhance their own and others' performance, and achieve their potential.
Clare will co-lead (with Ross Nichols) a workshop on credentialing with the ICF (International Coach Federation)
Clare will provide experience sessions on 15 May on:
1:1 drop-in coaching taster sessions (30 mins)
---
Nikki Emerton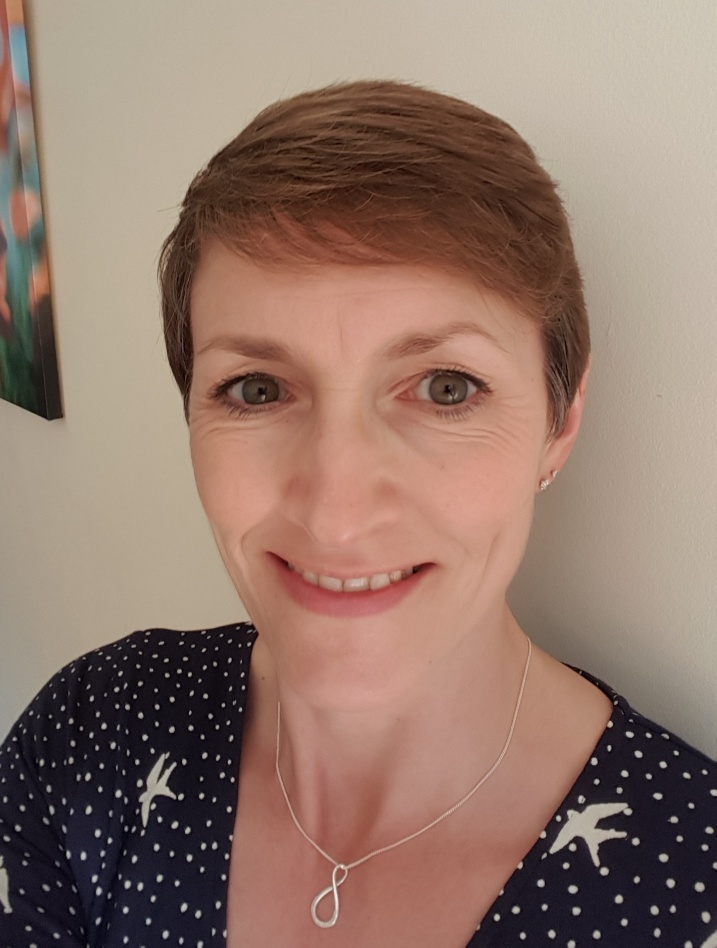 Hi my name is Nikki, I am a qualified Clinical NLP Practitioner and Life Coach, outside of that; I am a mother of 4, enjoy running and fitness, wine and eating good food and passionate about helping people move forward. My passion comes from a life long experience of dealing with those internal conversations we have, that are not useful, difficult. This resulted in many episodes of depression, social anxiety, low self-esteem plus a diagnosis of Fibromyalgia, ME and Raynaud's of which I no longer have any symptoms. I found the knowledge, teachings, tools and strategies learned from NLP, Coaching and Hypnosis gave me a life-long knowledge of how to enjoy the life that I want to enjoy and this in turn inspired me to become a practitioner so that I could share this knowledge and positive use with others.
A 1:1 taster session with an NLP Practitioner will involve a short but detailed collection of information about the goal or desire in mind then a range of strategies, tools, methods or direction delivered to achieve the agreed goal/desire. As each session is only 30 minutes there are certain achievements that would require longer and this will be communicated to you at the session.
Nikki will provide experience sessions 15-17 May 2017 on:
1:1 drop-in NLP taster sessions (30 mins)
---
Simon Mathias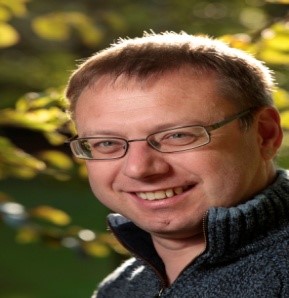 Simon is an expert in the understanding of personality, communications and behaviour through models of management, psychology and psychotherapy.
Simon has a background in public, private and charitable sectors where he has worked to deliver 32 years experience in operational and strategic roles. For the last 16 years he has spent time working with people as individuals or groups who have behaviours or do things that are not always helpful. His specialist interest is in those 'bad behaviours at work' that take up too much time, are bad relationships and impact on the business. Working with managers and HR to provide advice, support and interventions to get things back on track.
Simon draws on his experience across the working sectors as well as training in management, psychology and therapeutic modalities to understand how we are human and why we are human.
Simon is a member of the British Psychological Society, Chartered Management Institute and UK Council for Psychotherapy
Simon will lead workshops on:
Lies and truth: working out which is which
How to read minds
Motivational interviewing
Narcissists, Machiavellians and Psychopaths at work
Counselling, Therapy: what, when, how
Simon will provide 1:1 Motivational Interviewing experiences on 20 May at a separate venue by appointment. These appointments can be made with Simon during any of his workshops.
---
Jo Sturdy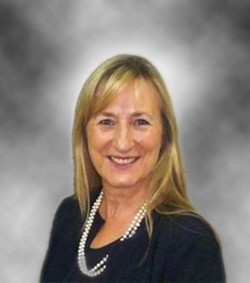 Jo is an insightful Career and Development Coach, HR Consultant and Learning Facilitator with experience gained over 15+ years in Leadership & Career Coaching, Learning and Organisation Development and Human Resource Management. She has provided redeployment and career transition support, advice to managers on performance management and individual development, as well as diversity and inclusion and grievance management. Demonstrated innovative approaches to Leadership and Diversity Program delivery across a broad range of organisations and industries in both public and private sectors in both Australia and the United Kingdom.
A rigorous approach to needs analysis and consultation with key stakeholders has resulted in well-designed training course material that has delivered highly commended and measurable outcomes.
As a Leadership and Career Development Coach, Jo has worked with a wide range of people in a broad range of industries, from senior leaders to new graduates from a diverse range of geographical and cultural backgrounds.
Jo employs a wide range of assessment tools in facilitation and coaching to encourage individual insights into behaviour and develop effective people leadership. She has supported individuals to grow their authentic communication styles and provided environments for self-empowerment in personal and professional development.
Jo will give presentations on:
Emotional intelligence for leaders
---
Robert Herring CBE MSc Coaching MBA FCMI MGCI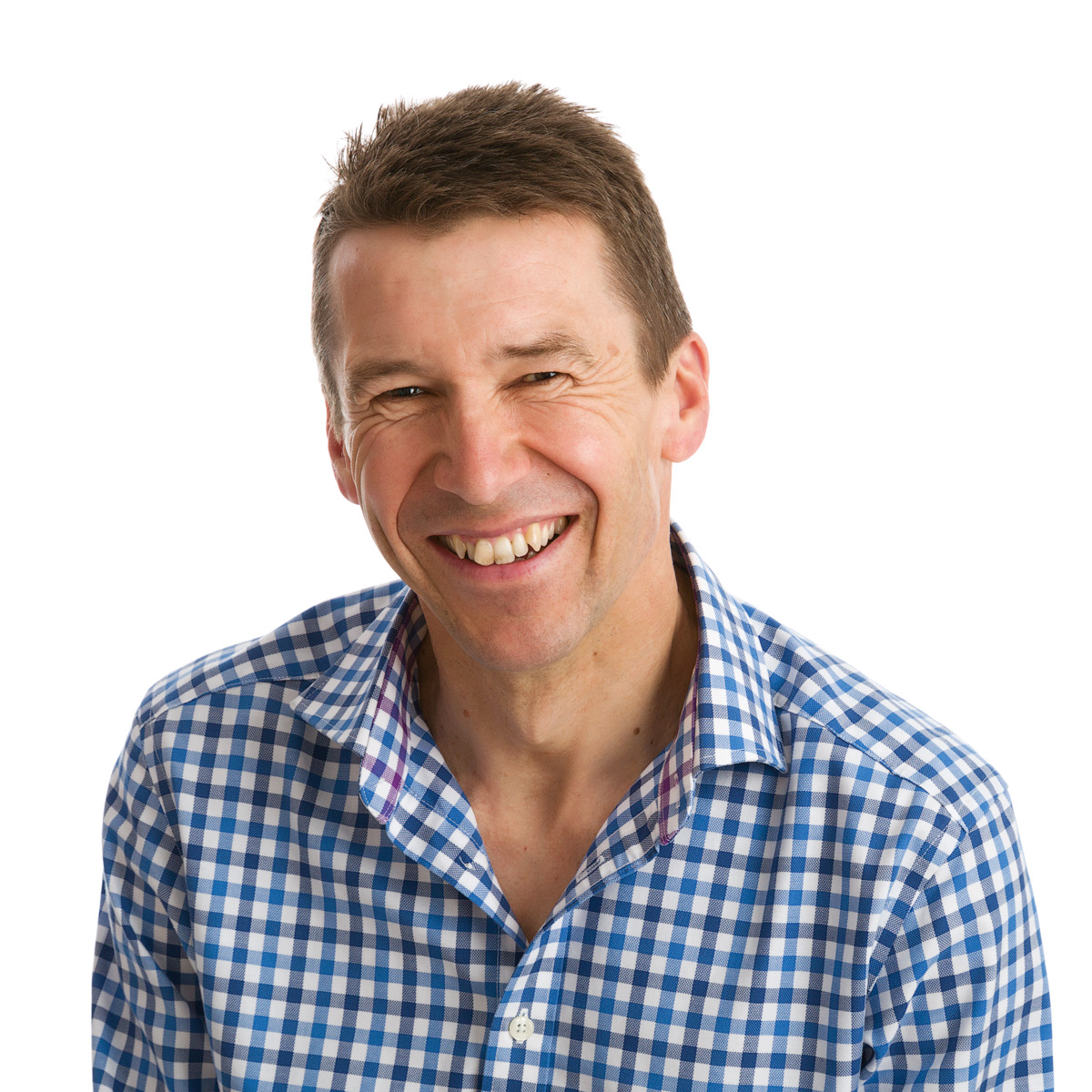 Robert is a qualified and experienced performance coach who specialises in optimizing performance. He works in both the public and private sectors helping senior leaders, teams and individuals, particularly those under pressure, to build capability and achieve sustainable winning results.
Before working as a performance coach Robert served in the Army where delivering results
under psychological and physical pressure was a constant theme of his career. He has
served as bomb disposal officer, Army commando and military parachutist. His final
appointment was head of training and education at the UK Defence Academy and prior
to that ran the team responsible for military support to the civil authority in times of
crises – including the London 2012 Olympics.

He is a competitive endurance sportsman, certified personal trainer and triathlon coach. He has been a member of the British Triathlon squad, national age group and multiple Army triathlon champion. He is married with three daughters, and has lived in Hampshire for almost 20 years.
Robert will give presentations on:
Leadership decision-making
Health and fitness for time-poor leaders
---
Nicky Rowe
Nicky is a strategic, proactive, commercially aware and business focused HR Consultant and Executive Coach with 20 years', in-depth, HR experience in large blue chip manufacturing and retail organisations.
Coach: Nicky's works with senior leaders using a variety of coaching techniques and styles, to facilitate personal and professional growth. Her approach is insightful, flexible and pragmatic, grounded in experience and in the employment of proven coaching techniques in her core areas of expertise.
HR Consultant: Nicky has in depth experience in all aspects of People Strategy from design through to implementation; including OD, Change Management, Operational HR, HR Information systems, Communication and Project Management skills at a strategic and implementation level,
Mediator: Nicky works with people to help resolve conflict in the organisational context, helping individuals to seek resolution in difficult circumstances.
Qualifications: Nicky holds certificates in coaching, performance coaching, stress coaching and problem focused coaching, and coaching psychology. She has an MA in Strategic Human Resource Management, is qualified to BPS level A&B in psychometric assessment and accredited in the use of the 360 Inspiring Leadership Model. She is a member of the Association of Coaches, CIPD and International Society for Coaching Psychology.
Nicky will give presentations on:
Handling difficult conversations
---
Mark Jones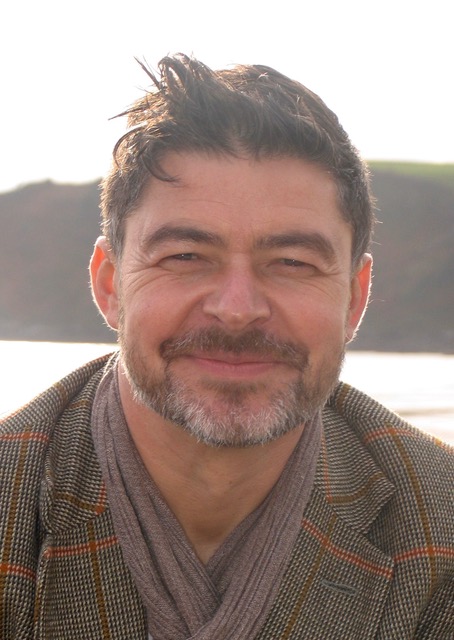 Mark Jones, a founding member of Business Therapy, has reached a rather privileged moment in his life, bridging the gap between helping people become the person they always wanted to be (and indeed can be) and his passion for ethical, proactive business success.
He is a specialist in Solution-Focused Clinical Psychotherapy and comes with years of commercial experience in human interaction and performance coaching. He now work with individuals & businesses (executives, managers and teams) in getting the very best out of people and their lives.
Mark earned his work experience as a 5-year trained Electronic Engineer apprentice before working within a technical field sales role for several leading technology companies. He set up a successful business after relocating with his family down in Cornwall and decided to fully embrace an understanding of the human condition by becoming a clinical psychotherapist where all those questions about a happy, content life (business and personal) has fallen into place.
Mark will lead workshops on:
How to cope with stress in the workplace