Description
In its fourth year, Salisbury International Coaching Week (ICW) 2019 starts with our inspirational keynote speaker, Jordan Wylie. Jordan is a former soldier, an adventurer and best-selling author - and a fundraiser extraordinaire. Sir Ranulph Fiennes describes Jordan as, "A determined, fearless adventurer and an inspiring man." www.jordanwylie.org

Our intention for SalisburyICW is to celebrate coaching within our communities with a programme of free events and for all participants to learn, share and grow. SalisburyICW provides workshops, experiences and talks on a wide range of coaching and related topics. Experiential events are available every day: mindfulness meditations; and short (30 min) 1:1 coaching 'taster' sessions. We also have on-line events and an evening social-cum-networking event on 01 May 2019 in Salisbury.
Our 3 target audiences (TA) are:
TA 1: Coaches and people who want to become coaches


TA 2: People who want to be coached


TA 3: Organisations from any sector (private, public, non-profit) that want to use coaching
Each day of Salisbury ICW has a theme:
Monday 29 April: Inspiration. We want everyone to understand the potential of coaching to help people maximise their personal and professional potential.

Tuesday 30 April: Wellbeing. Wellness coaching is increasingly being used as an effective way to help people make empowered choices that support their wellbeing.

Wednesday 01 May: Business. Business coaching is a blended approach that combines coaching with sharing business knowledge and strategies.

Thursday 02 May: Career. Career coaching provides direction and structure to help people work out their optimal career path.

Friday 03 May: Taking Coaching to the next level. This theme is about how to make more of coaching and how to get more out of coaching.
A pop-up cafe will be serving great coffee, snacks and other refreshments. Hot and cold food can be ordered at the event and will be delivered from a nearby café. Please bring cash for ease of payment.

All our events are FREE. Salisbury ICW is sponsored by the International Coach Federation (UK). The venue is provided free of charge by a Salisbury-based charity, www.alabare.co.uk. There is free parking on site at the front and rear of Riverside House and in surrounding side streets. Please register on arrival at the main entrance to Riverside House.
In recognition of this support, the Organiser of Salisbury ICW (Ross Nichols) will make a sponsored pilgrimage of remembrance around the WW1 battlefields of Ypres 08~15 May to raise funds for Alabare's 'Homes for Veterans' programme. He will be sleeping rough in sympathy with our homeless veterans: https://www.justgiving.com/fundraising/Ross-Nichols

Social media tags for Salisbury ICW are:
#salisburyicw
#experiencecoaching
#homesforveterans
@UK_ICF
@AlabareUK

Salisbury Coaching Circle members are very much looking forward to welcoming you to our events this week and we hope you learn, share and grow with us.
Ross Nichols
Organiser Salisbury International Coaching Week

---
PRESENTERS AT SALISBURY ICW 2019
ROSS NICHOLS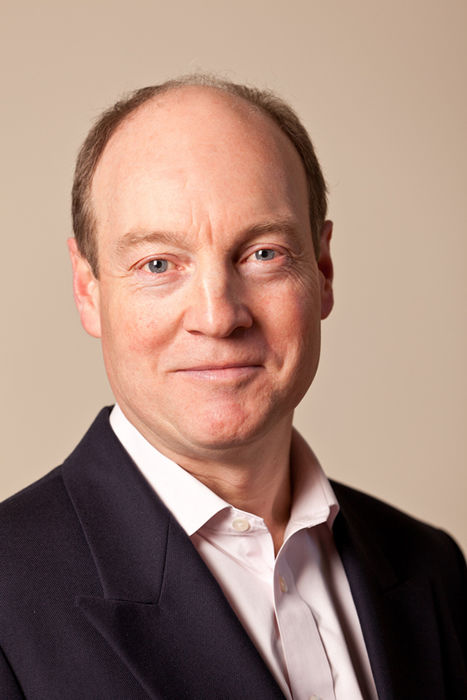 Ross Nichols is the organiser of Salisbury International Coaching Week. Ross's first career was as a Royal Engineer. Since leaving the Army in 2008, his interest in business, personal development and wellbeing has drawn him into mentoring business owners and coaching for career transition, health and wellness, and cancer. He is creative and intuitive. His coaching style is Transpersonal, working with values, energy, vitality and spirit.
Ross is a member of 5 professional institutes and a contributing author to the IoD publication, The Growing Business Handbook (2015 and 2016 editions) on: Coaching and Mentoring; Leadership for Performance; and Authentic Leadership for Growth. He is a contributing author to the Cancer Coaching Community ebook, 'My Life, My Way' with case studies on cancer coaching and integrated wellness coaching.
Ross co-founded and leads the Wiltshire Business Mentoring Scheme and he mentors undergraduates at Solent University. He founded and leads the Salisbury Coaching Circle and NLP Group and is an Ambassador for the International Coach Federation (UK). He is a founder member of the Cancer Coaching Community. His purpose is to help others succeed, whatever that means for them.
Ross is a Professional Certified Coach (PCC) with the International Coach Federation (ICF) and is registered with the ICF as a mentor-coach.
Ross's events this week are:
29 Apr-03 May 2019 daily at 12.00-12.30: Mindfulness for Busy People

29 Apr-03 May 2019 daily at 15.00-15.30 and 15.30-16.00: 1:1 Coaching 'taster' sessions

29 Apr 2019, 14.30-15.00: Poetry in Coaching

30 Apr 2019, 14.00-14.30: Wellness Coaching

30 Apr 2019, 14.30-15.00: Cancer Coaching

01 May 2019, 14.00-14.30: Coach Business Journey

01 May 2019, 14.30-15.00: A Business Story with Chris Saunders

01 May 2019, 19.30-21.00: Social & Networking, The Pheasant Inn, SP1 IDT

03 May 2019, 13.00-14.00: PCC credential in under 4 years


---
JORDAN WYLIE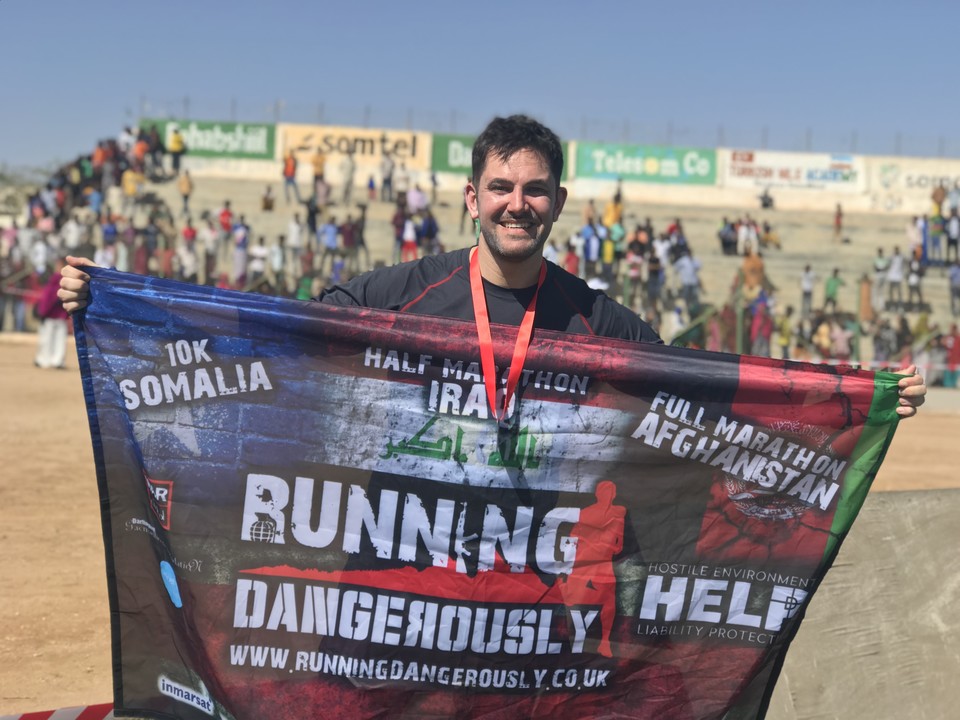 Jordan Wylie is a former soldier and passionate adventurer who has travelled the world overcoming unique physical and psychological challenges in support of various charities and for the good of his own mental health. He has raised over £500,000 for good causes and is an ambassador for several large international charities. In 2018 he ran through 3 of the most dangerous countries in the world which included Iraq, Afghanistan and Somalia to help children affected by war and conflict to access education.

A published international author, his latest book: 'CITADEL - The True Story Of One Man's War Against the Pirates of Somalia' became a number one best seller in 2017.

He is a regular in the tv and media, notably as a 'hunter' on Channel 4's BAFTA nominated #Hunted & #CelebrityHunted. His next fundraising challenge, which will come later this year, is titled 'Rowing Dangerously', which will see Jordan attempt to be the first person in history to row across the world's most dangerous stretch of water, the Bab El Mandeb ("Gate of Tears") straits, the gateway to the notorious Gulf of Aden.
Jordan's events this week are:
29 Apr 2019, 10.00-11.30: Keynote speaker


---
SHEILA HIRST
Sheila is an experienced Master coach working with clients moving into a new role new or considering doing so. She specialises in supporting clients to stay authentic while growing confidently into their new space. She works with the stories we tell ourselves and others in order to create trusting connections, make choices, changes and decisions. Before becoming a coach, Sheila worked as Head of Communication and Change at GEC Marconi, as well as MD of communications agency – The ITEM group. She knows the challenges of negotiating large global organisations as well as how to run 'close to the financial wind' when leading a small agency. Now she works across all sectors being on the coaching roster for senior civil servants across many different departments as well as clients in legal firms, manufacturing, pharmaceuticals, charities and SMEs.
Sheila has a Master's in Coaching and Mentoring, a diploma in Coaching Practice and is certified NLP practitioner and Master Storyteller. She is on the Trusted Coach Directory and a member of EMCC
Sheila's events this week are:
29 Apr 2019, 13.00-14.00, Storytelling

29, 30 Apr, 15.00-15.30 and 15.30-16.00: 1:1 coaching taster sessions
---
ERAK SIMSSON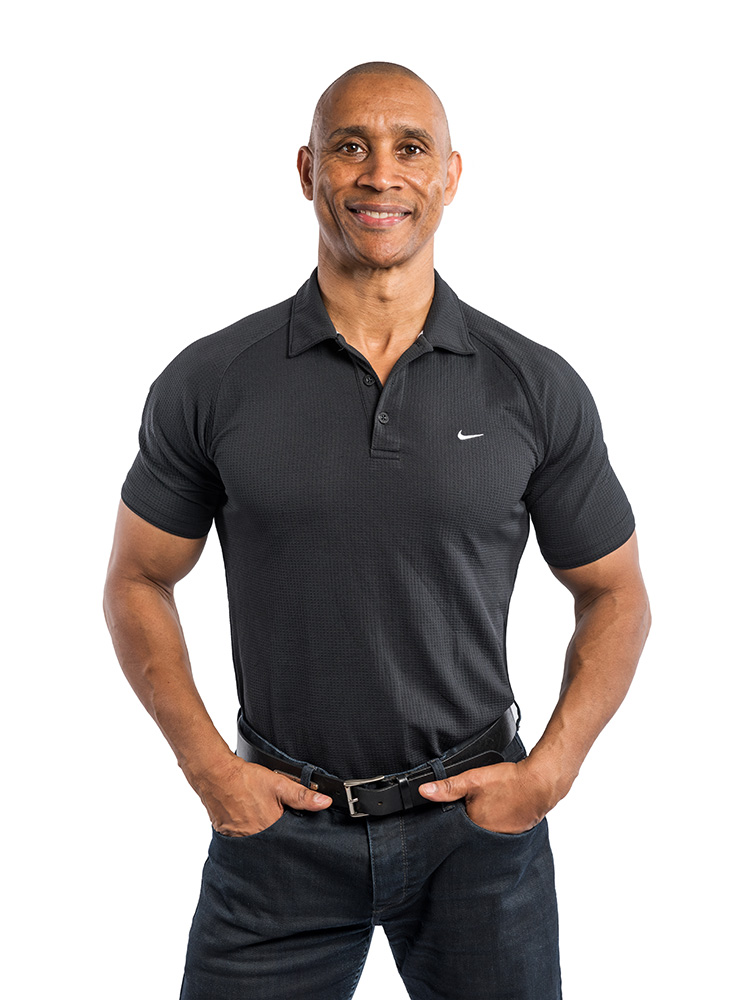 Erak Simsson is a weight loss coach and founder of the unique Coach Me Slim &
Trim ® programme. Erak has successfully helped hundreds of women to
transform their bodies and their health for over a decade. Erak and his
clients have been featured on the TV, in national newspapers, magazines,
BBC radio and other local media.

Erak believes that building a successful practice is built upon some
simple but important key principles and skills. During his talk, Erak
will provide real-life, practical examples which he has personally used
and can be modelled and used across many coaching and therapy practices.
The 5 proven areas he will cover are specialism, sales, marketing,
results and growth.
Erak's experience has come from over 20 years of self-study, being
coached, and attending events similar to this talk and trial and error.
Erak is not new to the stage having spoken at numerous national business
events within the health and wellbeing sector for business support
organisations such as Sight Care and the Independent Hearing Group. He
is also a co-founder of a business support group for business owners
called the Health and Wellbeing Group which is now entering its fourth
year.

Erak's qualifications and training include; BSc(Hons) Exercise
Rehabilitation, Cert Ed, Certified Personal Trainer and Cognitive
Behaviour Therapy. He is also a former member of the Royal Army Physical
Training Corps.
Erak's events this week are:
30 Apr, 10.00-11.00, Body Transformation talk

01 May, 13.00-14.00, Building a Coaching Business


---
LISA HARRIS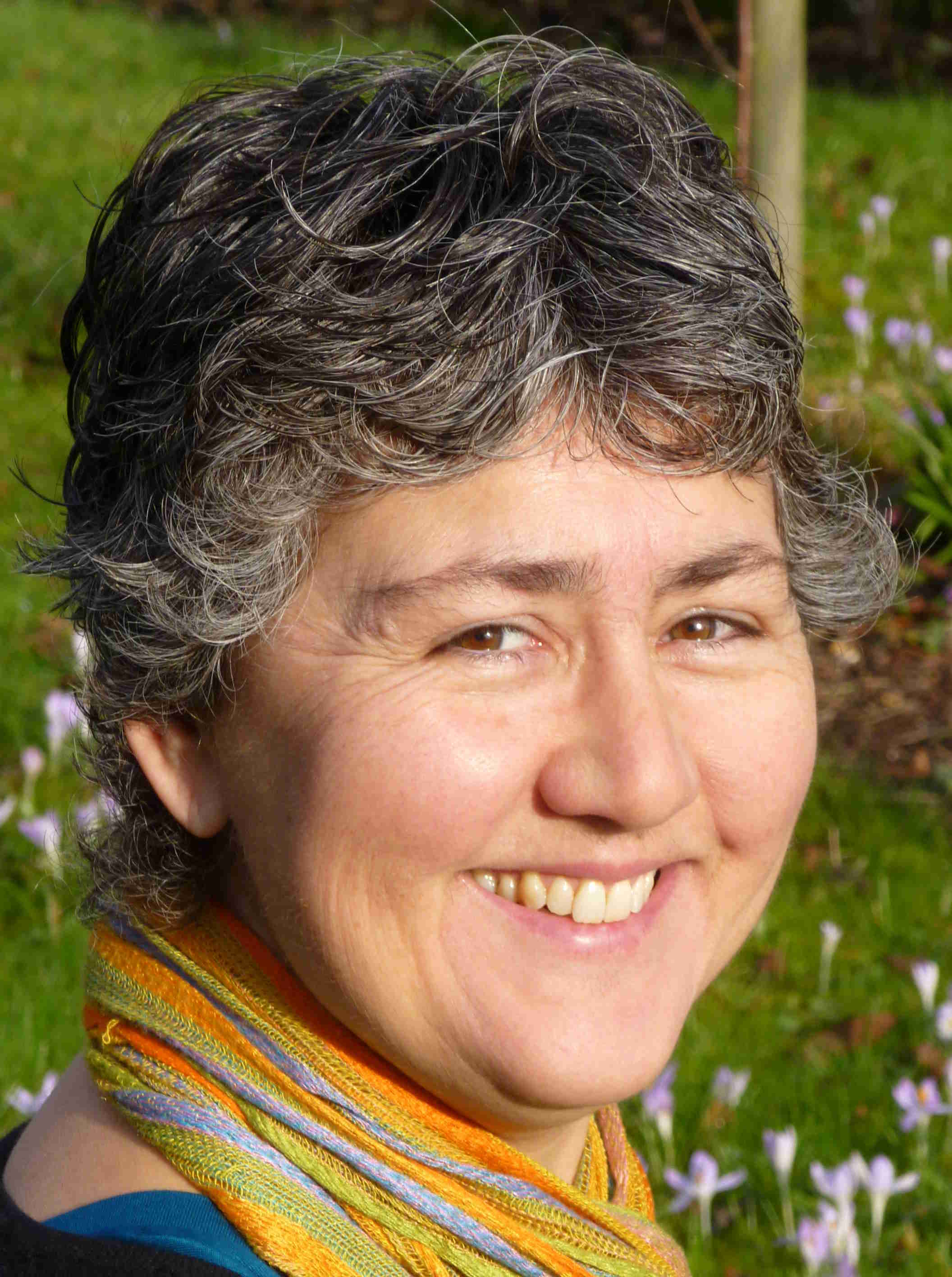 Lisa spent 15 years working in the rail industry, mostly as a trainer and coach. Towards the end of this time she started to have Alexander lessons which successfully dealt with the intermittent lower back pain she had experience since her teenage years. After being made redundant, Lisa decided to spend 3 year re-training as an Alexander teacher, and has been building a business in Salisbury since moving to the city 4 years ago. Her study of the Technique has shown her how awareness of how we use our bodies and minds helps us deal with what life throws at us at home or at work as well as helping deal with musculoskeletal problems.
Lisa's events this week are:
30 Apr, 13.00-14.00: Alexander Technique Life Skills

30 Apr, 01 May, 15.00-15.30 and 15.30-16.00: 1:1 Alexander Technique 'taster' sessions
---
CHANTAL CORNELIUS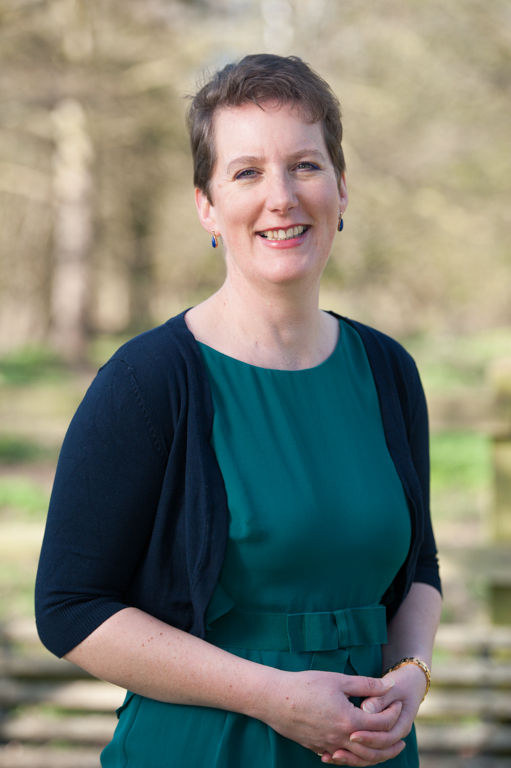 Chantal set up Appletree Marketing in 2000 and since then has helped hundreds of coaches to grow their businesses. She provides simple, practical and down to earth advice to help small businesses to grow.
She has written and published two books on marketing and business survival and is regularly asked to speak to groups of businesses on these subjects. Chantal successfully uses the ABC of Marketing to keep a steady stream of new clients knocking on her door. She can do the same for you too.
Book a Free 1-2-1 Marketing Review with Chantal Cornelius
After her 90 ABC of Marketing for Coaches workshop, Chantal will be offering a limited number of free 30 minute Marketing Reviews. This is your chance to spend some 1-2-1 time with Chantal, to talk about the marketing that you're currently doing for your coaching business and receive advice on how to make it more effective. Spaces are limited, so if you would like to book one of these really valuable sessions, please see the timings on the 1:1 tickets below and book the appropriate ticket, which you will need to confirm direct with Chantal by email - her contact details are on the ticket description.
To mark this year's International Coaching Week, Chantal is giving away 100 copies of her second book, One in Ten. It's all about how to survive the first 10 years in business and is full of the lessons she learnt in her first 10 years. People say that it has helped them to avoid making the same mistakes in business!
Chantal's events this week are:
01 May, 10.00-11.30: The ABC of Marketing

01 May, 13.00-15.30: 5 x 30 min 1:1 marketing review sessions


---
ROB COULTHARD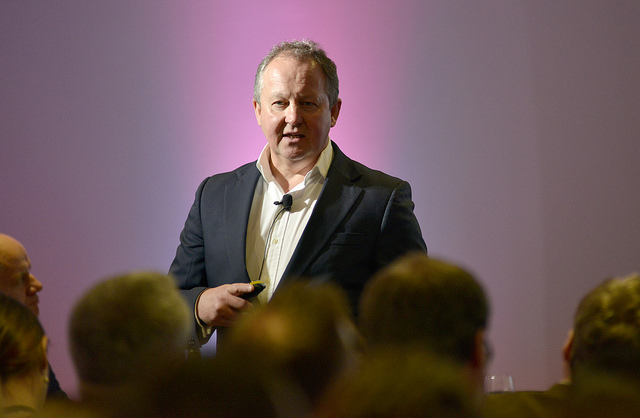 Rob Coulthard, Managing Director, Judgement Index UK Ltd. Rob has spent most of his life either working amongst or training and developing elite performing individuals and teams from a variety of environments such as health, corporate, sport and military. He studied at Manchester Met Uni and within the Military during his colourful Service career. He brought Judgement Index to the UK from the USA in 2008 having been astonished by the assessment's scientifically proven level of predictability of value based behaviour.
His current work includes research and support of selection processes and performance development of individuals and teams by identifying value based behaviour and capacity for good judgement. He has brought best practices together from a variety of sectors to create a powerful system that supports selection, development and identification of risk in individuals and teams. He and his team are currently working with a number of high performing teams from corporate, health, sport and the military.
He is a firm believer in generating responsibility at all levels, flexible charismatic leadership and good judgement. Rob has now embarked on a mission with the Judgement Index to bring positive life and organisational change to those he works with.
Rob's sessions this week are:
02 Apr 2019, 10.00-11.30: Mindset, Emotions and Performance

03 Apr 2019, 10.00-11.30: Wellbeing and Resilience: latest research on Barriers to Performance
---
SARAH MOORES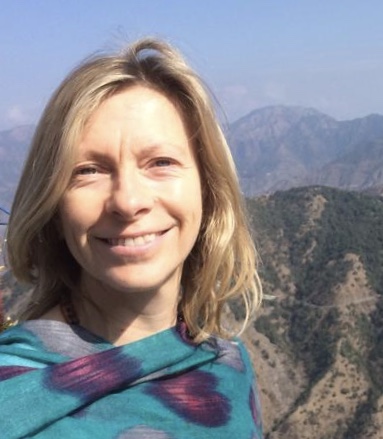 Sarah uses various modalities to help unlock the innate potential stored within all of us. She helps people move through whatever is holding them back, to attain more fulfilling relationships, careers, and obtain work/life balance.

Harnessing the power of the sub-conscious and super-conscious, we can tap into the most powerful of inner resources to achieve more than we believed possible.

Sarah is an accredited Journey Practitioner and Life Retuning Practitioner, as well as practicing her own modality "Relationship Counselling for the Energetic Persona"; recognising that when we change the 'energy' around any relationship, everything held around it changes. This goes for work, money and health as well as the more obvious relationships with ourselves and others.

Sarah maintains a daily yoga/meditation practice from which she consciously begins each day, and taps into this bigger picture awareness when working towards fulfilling the aims of a client.

Connect to Sarah's profile and online activity at www.facebook.co.uk/www.innercompass.co.uk
Or for a private discussion email innercompass@sarahmoores.co.uk or call 07771 636632.
Sarah's events this week are:
30 Apr, 11.00-11.30: Conscious Choices

02 May, 13.00-14.00: Conscious Choices

29 Apr-03 May 2019 daily at 15.00-15.30 and 15.30-16.00: 1:1 Journey 'taster' sessions


---
SIMON MATHIAS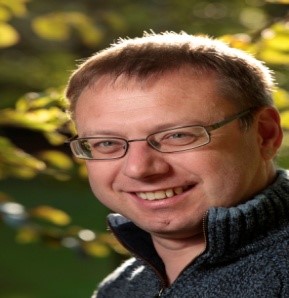 Simon Mathias is an expert in the understanding of personality, communications and behaviour through models of management, psychology and psychotherapy.
Simon is an author, speaker, commentator and runs a business which focusses on behaviour change using psychological approaches and psychotherapy. He uses a range of techniques to understand, explore and work with clients including puppets and more recently Fly the 'therapeutic dog and behaviour specialist'. He has worked with a range of clients over the past 17 years including rich, famous, adults and children who all have one thing in common – they want the time to be listened to and supported.
His specialist interest is in those 'bad behaviours at work' that take up too much time, ADHD, additive behaviours, children, motivation and addictive behaviours.
Simon is a member of the British Psychological Society, Chartered Management Institute and UK Council for Psychotherapy
Simon is happy to talk about any of these workshops beforehand. Simons events are:
02 May, 14.00-15.00: Coaching in a Career in Healthcare

03 May, 14.00-15.00: The 5 Key Skills of Counselling

02 May, 03 May, 15.00-15.30 and 15.30-16.00: 1:1 Motivational Interviewing 'taster' sessions


---
JULES WHALE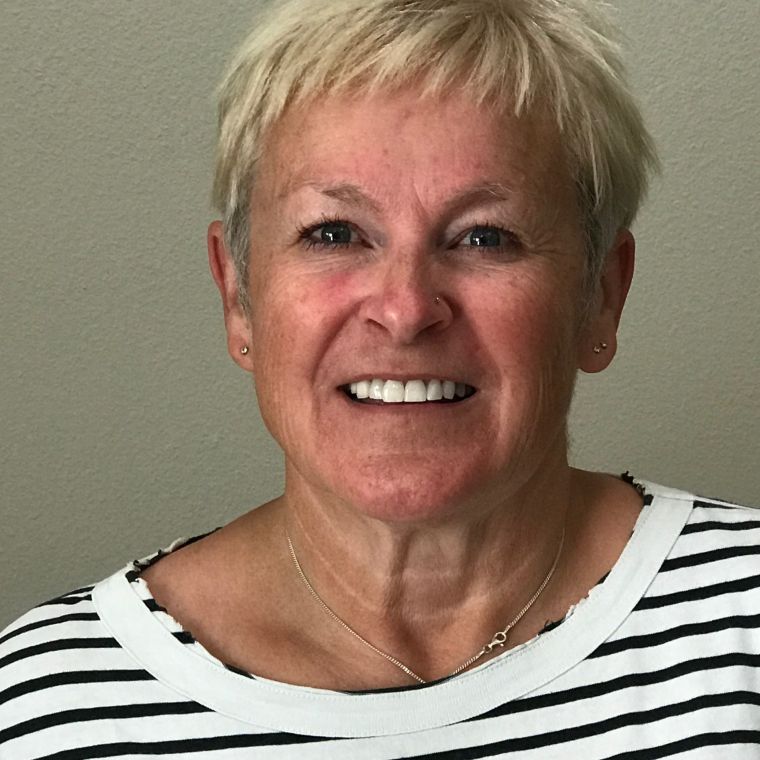 After decades working at senior management level and subsequently caring for a terminally ill partner, I decided that I needed to change, to free myself and to breathe. I discovered NLP and hypnotherapy and my life has changed dramatically for the better.
"Change will not come if we wait for some other person or some other time. We are the ones we've been waiting for. We are the change that we week." Barack Obama.
I work using NLP and hypnotherapy to coach others into finding their own moment of change, to discover their freedom and to breathe.
Jules events this week are:
29 Apr 2019, 14.00-14.30: Bereavement Coaching

29 Apr, 02 May 2019 daily at 15.00-15.30 and 15.30-16.00: 1:1 Coaching 'taster' sessions


---
YANNICK JACOB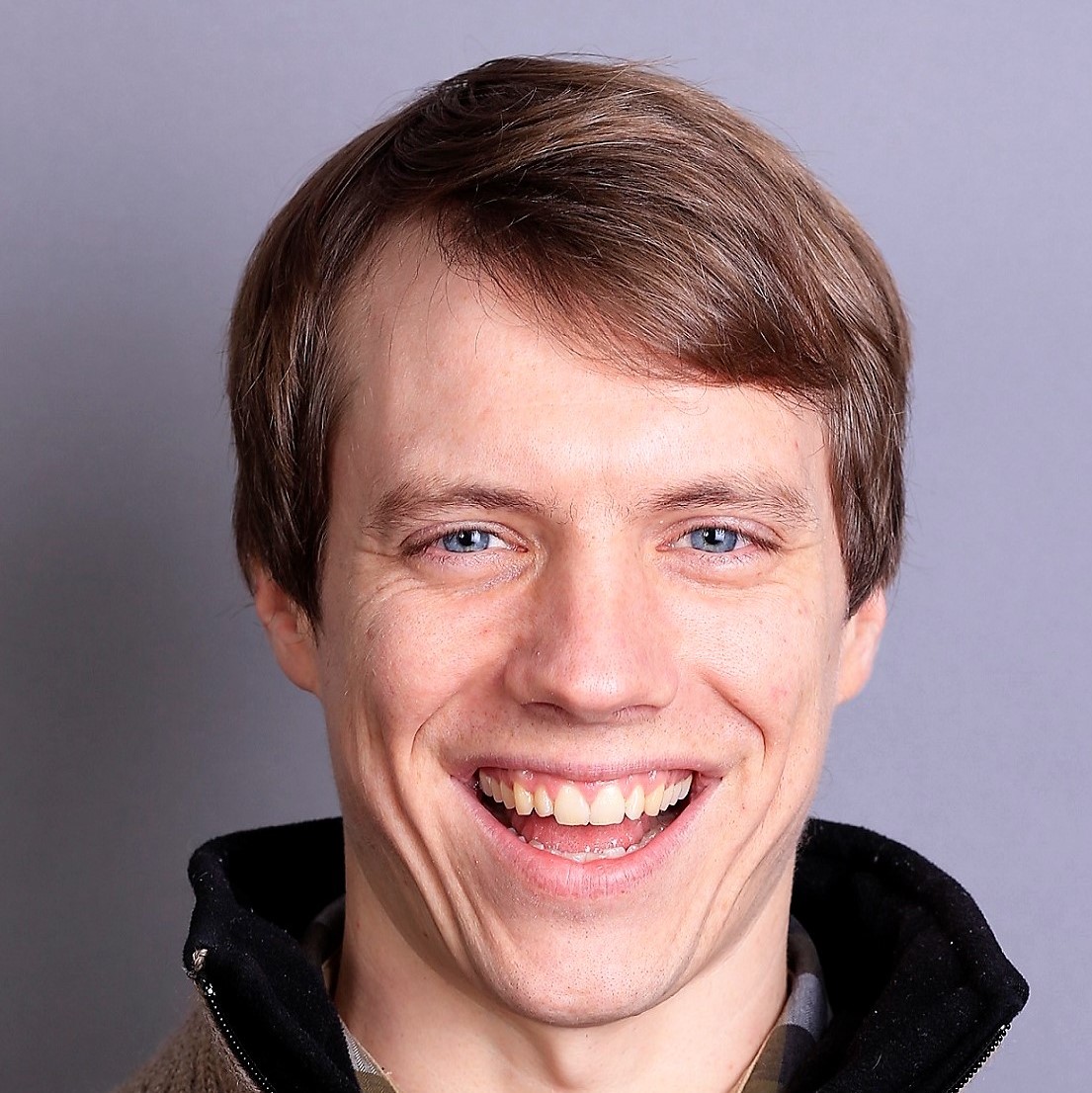 Yannick Jacob is an Existential Coach (MA), Positive Psychologist (MSc), Coach Trainer & Supervisor, Mediator (conflict resolution) and the former Programme Leader of the MSc Coaching Psychology at the University of East London. He works with coaches, leaders and anybody who considers themselves to be in a "position of great responsibility" to gain clarity, make choices, build resilience and navigate their life and/or business.
Yannick believes in balance, values a strong sense of awareness (self & others), he loves to make people think a little more deeply and he's passionate about helping his clients develop the courage to live across the full spectrum of human experience as the true pathway to sustainable happiness.
For over a decade now Yannick has studied happiness, optimal human functioning and all things wellbeing (MSc Applied Positive Psychology) as well as the depths and complexities of the human condition and how they show up for people, particularly in the coaching room (MA Existential Coaching).
Yannick presents at conferences internationally and his book, An Introduction to Existential Coaching, will be published by Routledge in April 2019. Learn more about Yannick, his work and his philosophy at www.existential.coach or, if you are a coach or integrative practitioner looking for supervision or training, check out www.RocketSupervision.com

Yannick's events this week are on-line: on the zoom video conferencing platform:
30 Apr, 19.30-21.00: Coaching for Happiness

03 May, 16.00-17.30: Crossing the line: how far can coaches go and whose line is it anyway?


---
---
---
---
---
---
---
---
---
---