Description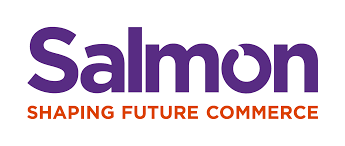 Peak Trading Strategy 2016
Preparing for Black Friday starts earlier and earlier each year and to help with your preparations for 2016, Glen Burson, CTO of Global eCommerce agency Salmon, will give an overview of what Salmon experienced during peak trading 2015 whilst working with some of the largest online retailers such as Argos, Halfords and Game. Glen will give an insight into what retailers can put in place now to prepare for the busiest online period and divulge some of the key learnings from 2015. (This Event is for Heads of Ecommerce and IT within Retail brands only)

About Salmon
SALMON IS WPP'S LARGEST GLOBAL DIGITAL COMMERCE CONSULTANCY: Salmon define and deliver market-changing ecommerce solutions and customer journeys for the world's leading brands. Founded in 1989, with offices in London, New York, Beijing and Sydney, we have over 500 experts in commerce and multichannel, supporting client platforms that drive $5billion in revenue annually across retail, distribution, manufacturing and insurance. Day-to-day we're making a difference by:
DEFINING long-term ecommerce strategies, exploiting the latest innovative technologies.
DELIVERING world-class, multichannel commerce platforms including IBM WebSphere Commerce, Magento and hybris.
MANAGING digital commerce experiences for clients, including, application management & support, hosting, content management, online trading, performance optimisation and managed services.
INTEGRATING data-driven digital solutions across online, mobile, digital, instore and social channels for optimised customer journeys.
An integrated solution partner for WPP companies In the words of Sir Martin Sorrell, "Close collaboration between Salmon and WPP's other agencies will allow WPP to bring clients a tightly-integrated solution across both marketing and technology and help both the CMO and CIO deliver customer-centric multichannel solutions."
Clients work with Salmon because we change the game
It's been a hugely successful project. If I look at our customer engagement, our customer feedback and our customer conversion, we've absolutely made the step change in our performance that we set out to do." Halfords
"It's taken Sainsbury's 14 years to reach £1bn annual sales online… Salmon has been a key partner in helping us transform our digital offer." Sainsbury's
"Our investment with Salmon in re-platforming our website is paying dividends. Online unique visitors have grown by 36% in the last year." DFS
Clients include: Argos, Audi, DFS, Game, Halfords and Selfridges