Description
Introducing... Irenosen Okojie, author of Speak Gigantular
WE ARE PLEASED TO WELCOME IRENOSEN OKOJIE TO OUR VERY FIRST SALOMÉ SALON.
Join us on Saturday 10th June for a Salomé's Salon: Q&A Materclass with Irenosen Okojie:
A reading from Speak Gigantular, her collection of short stories shortlisted for the Jhalak Prize and a Saboteur Award
Q&A where you can ask Irenosen anything - how to get published, how to develop a character, and more
A chance to mingle and chat with like-minded women who want to improve their writing or hear from a literary talent
The opportunity to buy Irenosen's collection of short stories, Speak Gigantular, signed by the author
There are only 20 places available for our very first Salomé's Salone, so do make sure you book yours early. Just £5 for the first Salon.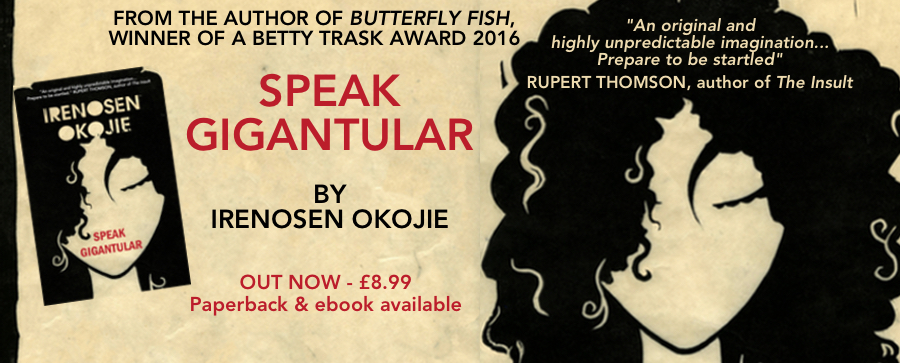 Irenosen Okojie is a writer and Arts Project Manager. Her debut novel Butterfly Fish won a Betty Trask award. Her work has been featured in The Observer,The Guardian, the BBC and the Huffington Post amongst other publications. Her short stories have been published internationally. She was presented at the London Short Story Festival by Ben Okri as a dynamic writing talent to watch and was featured in the Evening Standard Magazine as one of London's exciting new authors. Her short story collection Speak Gigantular published by Jacaranda Books was shortlisted for the Jhalak Prize and is longlisted for the Edgehill Short Story Prize and shortlisted for the Saboteur Awards.
Twitter: @IrenosenOkojie