Description
Join us for our first Salt Session hosted by SapientRazorfish_ on Women in Tech – an event created for the digital industry to reflect on and discuss equal opportunities and diversity in the workplace.
There has been a big movement towards equality in the work place but the tech industry is still lagging, with the industry still being very much perceived as a 'boys club'. Our speakers will explore how employers and employees can stimulate organic change and drive equality of women in tech forward. With a range of diverse backgrounds, the speakers will draw on their experience and discuss what they believe can help shape the industry to level the playing field.
Agenda
6.30- 7pm Networking drinks and nibbles
7-7.15 Opening remarks and introduction to topic
7.15 – 7.45 Speaker session
7.45 – 8.15 Panel discussion + Q&A
8.15 – 8.30 Closing remarks
8.30 - 9.30 Networking
Carriages
Moderator
Ijaz Akram, Chief Technology Officer, Style.com
Prior to joining style.com, he was a founding member of the Amazon engineering centre in London, where he increased hiring and visibility of the Centre while helping drive the tremendous growth in Amazon Prime Video, leading technical development teams innovating on behalf of customers. Responsible for leading the globally distributed living room engineering team working at the cutting edge of client, native and service technology, his team built smart TV, set top box, games console, mobile and web apps. This responsibility spanned Amazon Prime video countries globally and his work involved partners across the globe, including teams based in Asia and the west coast of the US.
Speakers
Alberta Soranzo, End-to-End Service Design Director, Lloyds Banking Group
An incorrigible nomad, Alberta was born and raised in Italy, has lived in California and now works in London, as Director of End-to-End Service Design at Lloyds Banking Group. Leading a team of systems thinkers and service designers, she's looking at reshaping the future of financial services by transforming the organization from within.
Alberta sketchnotes the meetings she attends (and there are many), is a determined ice hockey player and cares deeply about the very small things that, she says, "matter a lot".
You can find her online on Twitter and LinkedIn.
Melanie Yencken, UX Director, Schibsted and Founder of LondonTechLadies
'Young Digital Leader of the Year 2016'​
Melanie is an award winning UX Director at Schibsted Media Group leading UX teams across 7 locations globally. In her spare time she is also the founder and coordinator of the ever growing group LondonTechLadies. For LondonTechLadies she facilitates monthly sessions focused on career development, confidence building, healthy work/life balance and building a professional network. Melanie is a real champion of women in digital.
Angie Yuanmalai, Associate Creative Director, Sapientnitro
I'm Angie Yuanmalai and I am passionate about all things design, food and travel. Whether you need someone to work on user experience concepts from brief through to detailed design production or just want to chat about something tasty or brush lettering - get in touch.
Organisers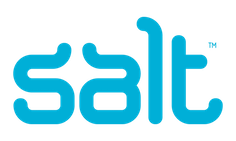 We are an award-winning global recruitment consultancy at the forefront of everything that is pioneering in digital. We focus on 4 key areas: Creative, Marketing, Sales and Technology across permanent, contract, temporary contract, retained search, project services, HR & people solutions and Digital Recruitment Outsourcing (DRO).
With international offices in New York, Dubai, Hong Kong, Kuala Lumpur, Singapore, Sydney, Auckland and our headquarters in London, we have extensive networks and with over 170 staff, we have successfully completed thousands of searches all across the globe. For more information, visit www.welovesalt.com.

SapientRazorfish (nee SapientNitro) an active element of Publicis. Sapient, is a new breed of agency redefining storytelling for an always-on world. We're changing the way our clients engage today's connected consumers by uniquely creating integrated, immersive stories across brand communications, digital engagement, and omni-channel commerce. We call it Storyscaping, where art and imagination meet the power and scale of systems thinking. SapientRazorfish unique combination of creative, brand and technology expertise results in one global team collaborating across disciplines, perspectives and continents to create game-changing success for our Global 1000 clients, such as Chrysler,Lloyds, Citi, The Coca-Cola Company, Lufthansa, Target, and Vodafone, in 31 cities across The Americas, Europe and Asia-Pacific. For more information, visit www.sapientnitro.com.