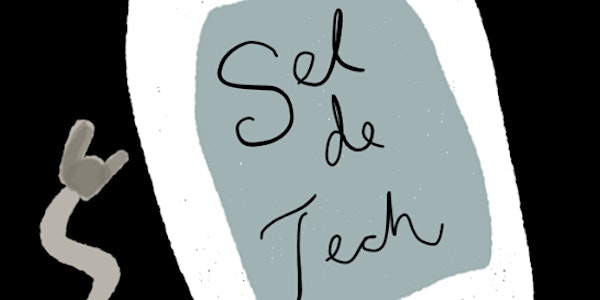 SALT - Southern Area Learning Technologists
Event Information
Location
TS501, Spark Building, Southampton Solent University, East Park Terrace, Southampton SO14 0YN
Description
This is the first Southern Area Learning Technologists meeting of the 2016/17 academic year.

SALT runs alongside ELESIG (Evaluation of Learners' Experiences of e-learning Special Interest Group)*. The people involved with ELESIG are spread right across the South (from Plymouth to Reading), whereas the main locus of this group is Bournemouth/Southampton/Portsmouth.

We host termly meetings within this (approx.) 30 mile radius, although HE and FE attendees from further afield are also welcome to attend. It will be an opportunity for you to share challenges you are encountering in your role so that colleagues can share possible solutions (or commiserate!) as well as showcasing any innovations you've introduced. There are no intentions to hold formal events or write academic papers.

The meeting will take place on Friday 11th November from 14:00 - 16:00 in TS501, Spark Building. This building is at Southampton Solent University's East Park Terrace campus. Further information and maps can be found here: https://www.solent.ac.uk/about/find-us Several car parks are in the immediate vicinity of the University. If you have any questions about the event's location, please contact Roger Emery (roger.emery@solent.ac.uk)

Welcome refreshments will be served from 1.45pm-2.15pm on "The Bridge" which is the top of the red pod on the 4th Floor of the new Spark building on East Park Terrace. We will then move the classroom (TS501) for the meeting.
Proposed agenda:
Actions from last meeting
Agreeing the best system for remote participation - Adobe Connect?
Gamification
Formative feedback for students, including the use of video. How much do students want/need for it to be useful? How can we engage students in formative exercises?
Relationship to new ALT Southern region group
Agree dates for other meetings in 2016/17

If you have any topics that you would like to add to the agenda, please email a.j.warren@soton.ac.uk .

Please encourage colleagues from your institution and others in this area to sign up to the mailing list and to attend our meeting. (To sign up to the mailing list visit www.jiscmail.ac.uk/SALT and follow the link 'Subscribe or Unsubscribe').
* If you would like to learn more about ELESIG, please join our ning group: http://elesig.ning.com/group/elesig-south
Date and time
Location
TS501, Spark Building, Southampton Solent University, East Park Terrace, Southampton SO14 0YN